Two people were killed and 13 others wounded early Sunday morning when gunfire erupted at what police described as a "pop-up party" at a business in the Park Manor neighborhood.
Ald. Jeanette Taylor (20th Ward) says the business, which operates as a towing company, needs to be held accountable.
"We can't have a different set of standards for some communities than others. This would not have ever happened in Lincoln Park, not in a million years. It's not even a thought in my mind. So why does it get to happen in my community? But we all have to take ownership of what happened and do a better job at actually fixing it," Taylor said. "All I have is my word to these families that if it's legislation, whatever it is, we've got to do something different, and it's not giving people a slap on the wrist."
Pastor Anthony Wright of the nonprofit youth and family center Ring of Hope says it's important that the response to the shooting be proactive and driven by what the community wants to see.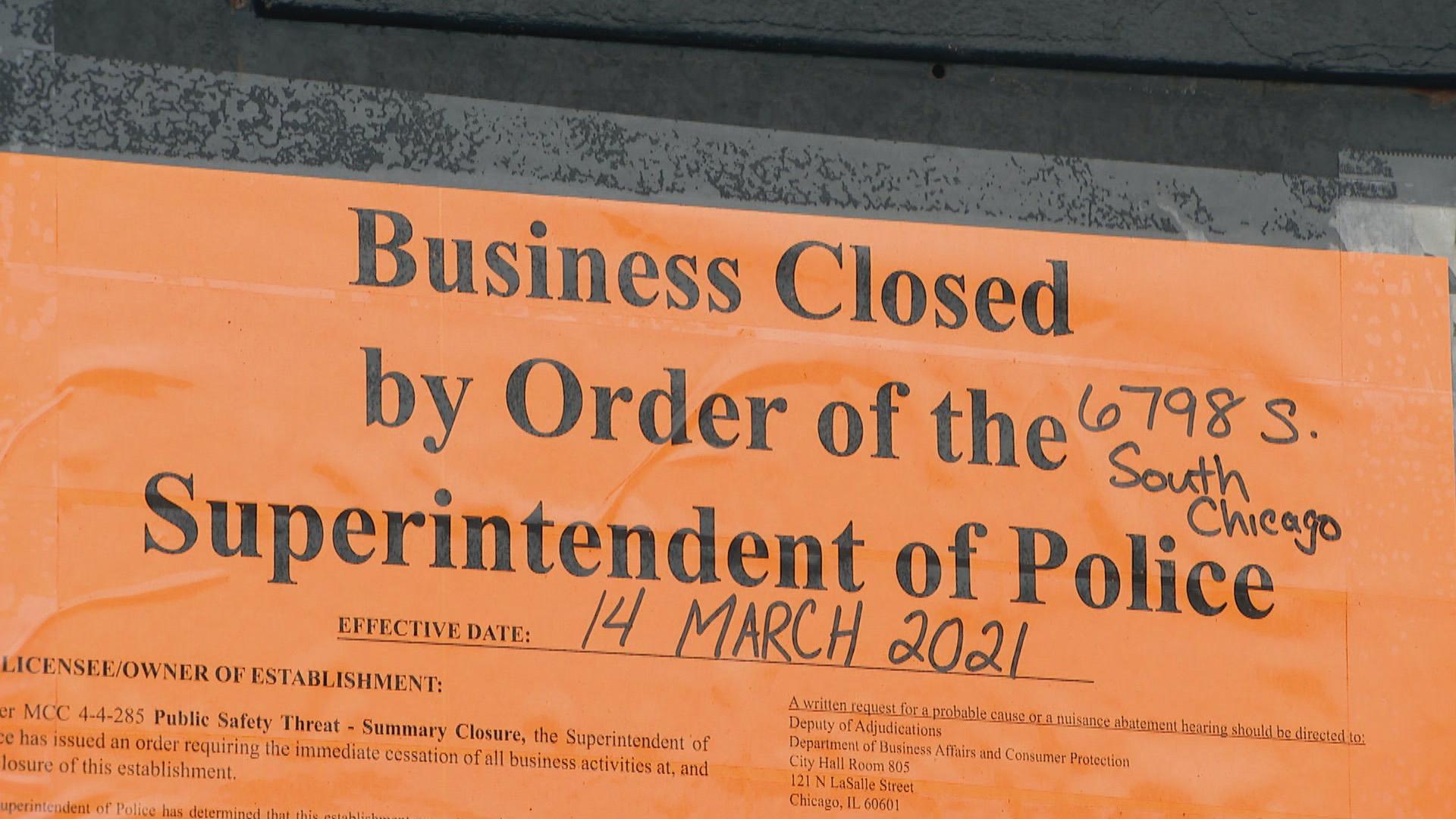 A mass shooting left two people dead early Sunday, March 14, 2021 in Chicago's Park Manor neighborhood. (WTTW News)
"What we've seen over the years are short-lived responsive actions. A situation like this happens and then we have this type of interview, we garner few or little resources, and then it goes away and there is no long-term plan to deal with some of these systemic issues," Wright said. "I think that there a plethora of programs in our community, but I think that many of the programs do not necessarily meet the needs of people in our community."
Wright says part of what drives violence is a lack of mental health care and understanding of emotional well-being. "It's so easy to access guns, and then you have people who lack conflict resolution skills, that creates the problem that we see in our community," he said.
Vondale Singleton of C.H.A.M.P.S. Mentoring, which works with young African American and Latino men, agrees. He says violence like this weekend's shooting creates a ripple effect.
"It's not just the victim. It's the victim's family. It's the shooter's family. And as a result, people suffer from that. I don't think we're given the time where we actually heal because it's another interruption, something else happens which opens the same wounds. If we're ever going to be whole, we have to be able to engage in mental health services," Singleton said. "If it's not a therapist, a local pastor, a mentor, a coach, just somebody to really talk about these things that are happening."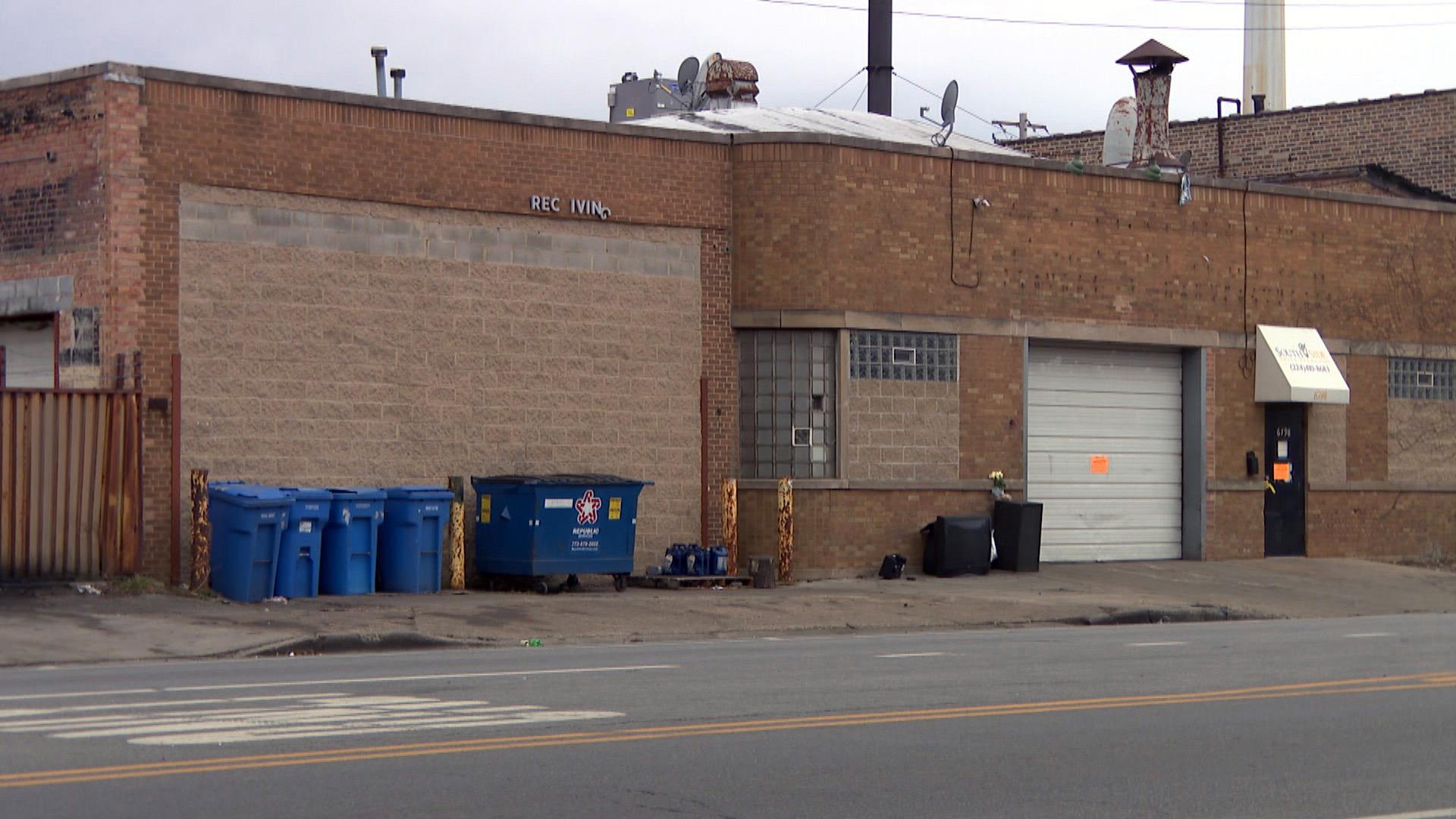 A mass shooting left two people dead early Sunday, March 14, 2021 in Chicago's Park Manor neighborhood. (WTTW News)
As police continue to investigate the shooting, Taylor says she hopes people with information will come forward.
"I get people don't trust the police. I get the police haven't been friendly to the community. But the people who ultimately killed and shot these folks need to be held accountable as well," Taylor said. "We've got to do a better job at not working in silos and actually working together. Working with community organizations, working with violence prevention, working with the churches, working with the everyday people in the community to say hey, what could we do different?"
Wright says he hopes to see police "not only being more visible but also more engaged with the community." He and Singleton both see mental health care, conflict resolution and community-driven services as key to healing from and preventing violence.
"People don't trust that people have their best interests at heart because of historical context and layers of mistrust and abuse in certain pockets of authority," Singleton said. "If we really want to heal the community, we've got to begin to talk as a community. We've got to be able to see each other as a valuable asset to the community and really understand the heartbreaks and hurts and hangups of the past."
---