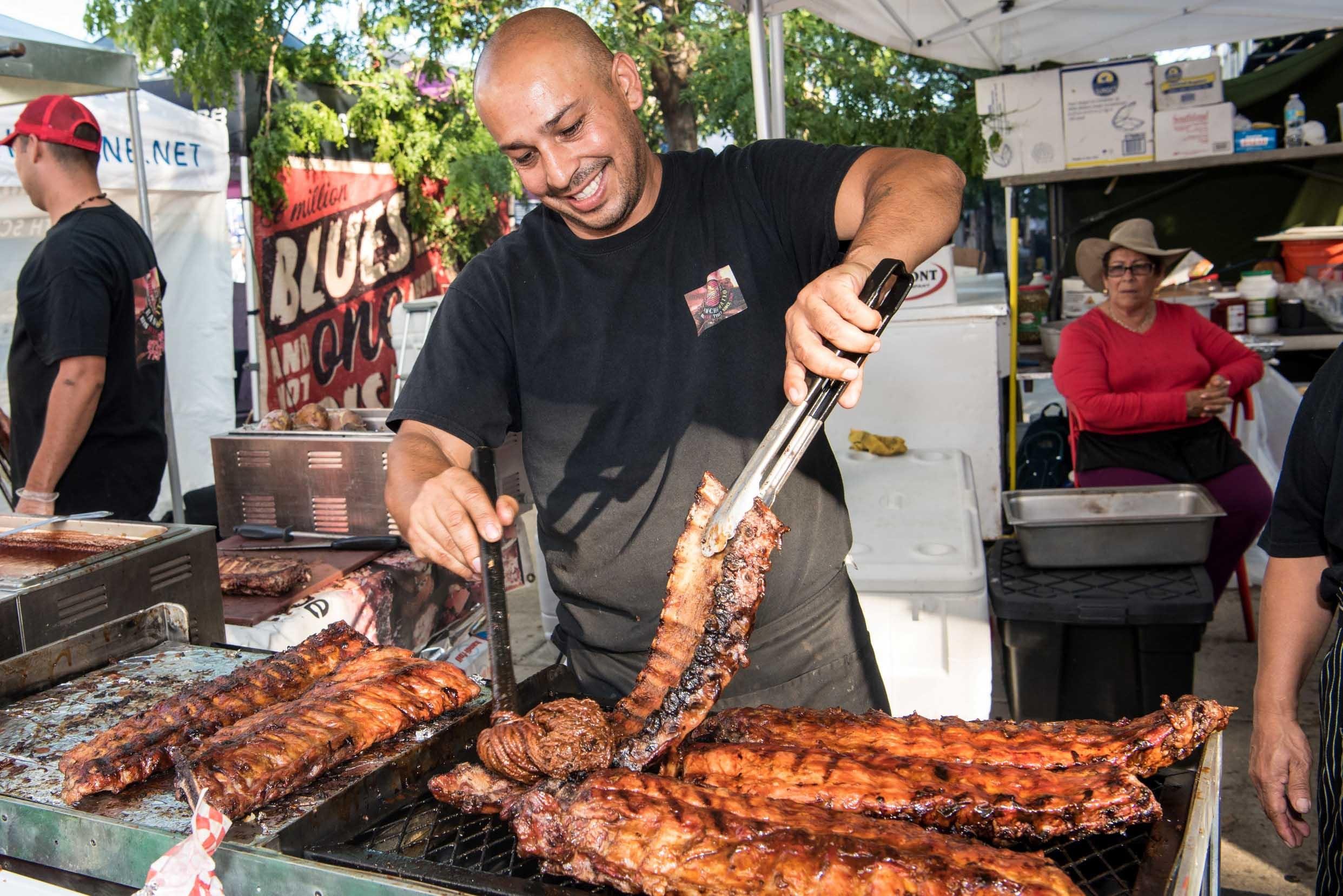 Windy City Ribfest, 2018 (Courtesy of Special Events Management)
The 2020 summer festival season was a bust, thanks to COVID-19, but local organizers say they're feeling hopeful about the return of neighborhood street festivals and art shows this year. 
City officials seem optimistic as well.
"While we are not formally planning nor permitting events at this time, our COVID-19 indicators continue to trend in the right direction and we are hopeful that some events that align with health guidelines may be possible later this year," a city spokesperson said in an emailed statement to WTTW News. "As such, Mayor Lightfoot has directed City departments to prepare for the possibility of events this summer and ensure any resources that could be necessary are available."
On Wednesday, city officials said a final decision about the Taste of Chicago and the Air and Water Show — two massive annual attractions that were among the hundreds canceled last year — will be announced in the next few weeks. 
Mayor Lori Lightfoot said she was "very optimistic" about the return of summer activities.
"We know so much more about this virus, how it spreads then we did a year ago. We know in particular about outside events that we can manage these in a safe way that's consistent with public health guidance," Lightfoot said Wednesday. "I believe the summer of 2021 is going to look more like 2019 and less like 2020, but we've still got to be driven and led by (what) the public health guidance tells us."
Earlier this week the mayor announced that a limited number of fans can return to Chicago's baseball stadiums starting in April. Relaxed restrictions at bars and restaurants are also a good sign of what's to come, organizers of summer events say.
"We're very optimistic, with the way the vaccine distribution is going and from what we're hearing from our sources at the city of Chicago, that summer fests will happen again at some point this summer," said Jessie Burdett, events manager at StarEvents, which has more than a dozen events slated for this summer.
Organizers aren't the only ones hoping for a return to summer fun.
"It's been a cold, dark winter and we want to bring light and color through art back to people and help them reconnect and feel a sense of optimism and happiness in their lives again," said Amy Amdur, president and CEO of Amdur Productions, which organizes 20 art fairs in the Chicago area and produced several modified art walks last year.
If and when festivals do return, they'll look a little different. Forget shoulder-to-shoulder crowds, lining up in front of music stages and hands-on art activities. Instead, expect social distance markers, spaced out vendor booths and lots of hand sanitizer stations. 
And don't forget to wear your mask.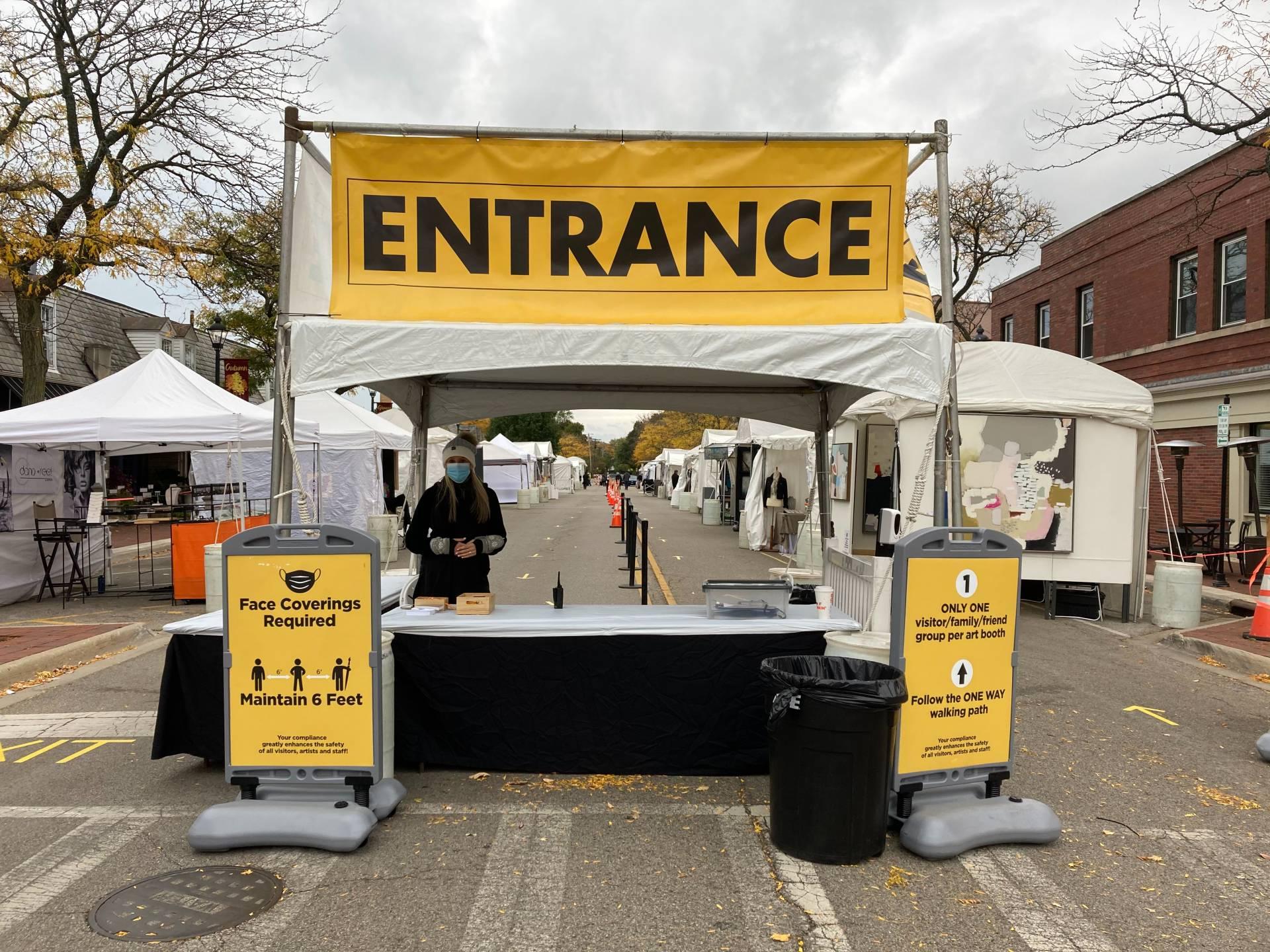 Amdur Productions President and CEO Amy Amdur says the company is taking precautions to host events amid the pandemic. (Courtesy of Amdur Productions)
Chicago Special Events Management, another big player on the festival scene, is considering cashless payments for food and beverages and switching to prepared items like canned beer and wine instead of draft beer and glasses of wine, according to CEO Hank Zemola.
Amdur Productions is deciding whether or not to have food and beverage stations at its early festivals this summer, Amdur said, citing the challenges created by people taking off their masks to eat or drink. "Our fests, in general, are in areas where there are brick-and-mortar restaurants," she said. "We want people to patronize local businesses."
Likewise, the risks posed by performers singing – which could spread the coronavirus more quickly via droplets in the air – has organizers considering their live music options this year.
"We're talking about some music. We're talking about scaling it back and making it almost secondary," said Zemola. "Every event is different. It depends were the music is. If we have a park and grass and a big area where people can spread out, that makes it much easier."
Typically, street fests are only about 40-feet wide, leaving people little room to move around, according to Zemola.
Burdett agrees that space poses a challenge. "One of the hardest things to think about is how do we (have live music) safely," she said. One possible solution she mentioned: socially distanced chairs for groups to watch at a distance and a team at the ready to sanitize those seats once they've been vacated.
Amdur Productions will forgo live music at its events, at least initially. "Live music encourages people to congregate," Amdur said. "We'll bring back live music as soon as possible because musicians are in the category of artists that were really hard hit by COVID."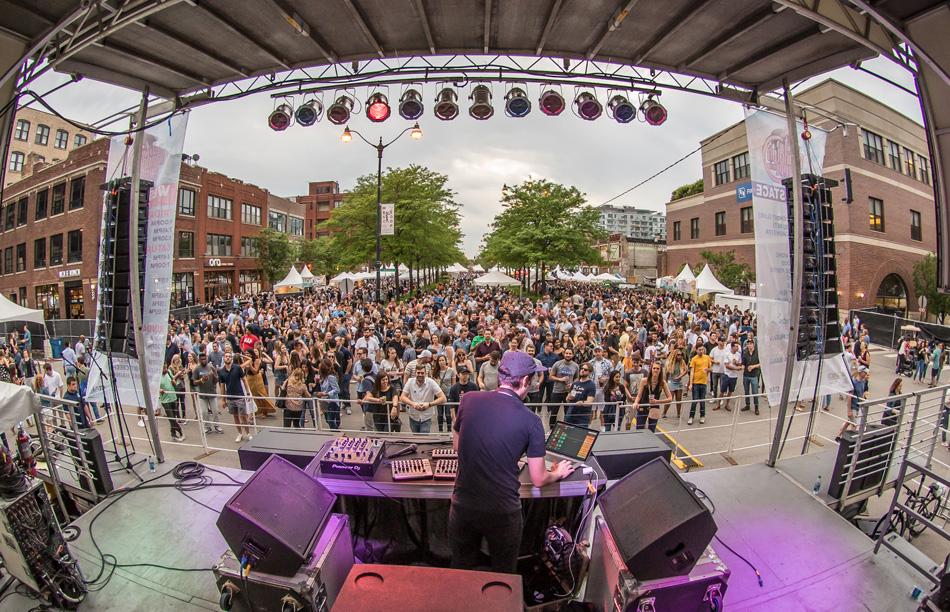 Live music is a staple of summer fests, but the risks posed by singing – which could spread the coronavirus more quickly as its spread through droplets in the air – has organizers considering their options. (Courtesy of Star Events)
Amdur Productions also plans to use timed-entry tickets and limit the number of people that can be in an artist's booth at one time to members of the same COVID-19 pod. "If you came with your bubble, you can stay with your bubble," she said.
StarEvents is encouraging its vendors not to allow people in to their booths, according to Burdett, who says vendors should disinfect any products that are touched before they're picked up again.
Ahead of this year's festival season, StarEvents staff took a variety of courses, including an eight-hour disinfectant class and a contact tracing course by Johns Hopkins University, and the organization says it has hired additional cleaning staff.
"We are doing everything in our power to keep our communities safe and whether that means not producing an event or postponing an event, we're working to keep people as safe as possible," said Burdett.
As of Wednesday, plans were in place for Lincoln Park's annual Mayfest to be held the weekend of May 21-23, according to Burdett. "However, that's all dependent on what the city says," she said, adding the event would go on as scheduled "as long as it's safe to do so."
Neither StarEvents nor Amdur Productions have plans to postpone or cancel any of their events at this time, but Chicago Special Events Management has already rescheduled all of its June events, including Pride Fest and the Wells Street Art Fair, and many of its July festivals, like Windy City Rib Fest and Roscoe Village Burger Fest. "I don't think we'll have any events at that level until August," Zemola said. "I'm an optimistic person, but I also want to be realistic."
The Andersonville Chamber of Commerce announced Thursday it would postpone its annual Midsommarfest event, which takes place in early June. The event will return in June 2022, according to the chamber.
While President Joe Biden has said COVID-19 vaccines will be available to all adults by the end of May, Zemola says that doesn't mean everyone will be vaccinated by then or that government officials will allow large-scale events at that time.
"As we get into summer, we may start seeing some (fests) sporadically and I don't think anyone knows period when things will be back to normal," he said. "Everything is COVID related and spikes will cause changes."
Contact Kristen Thometz: @kristenthometz | (773) 509-5452 |  [email protected]
---