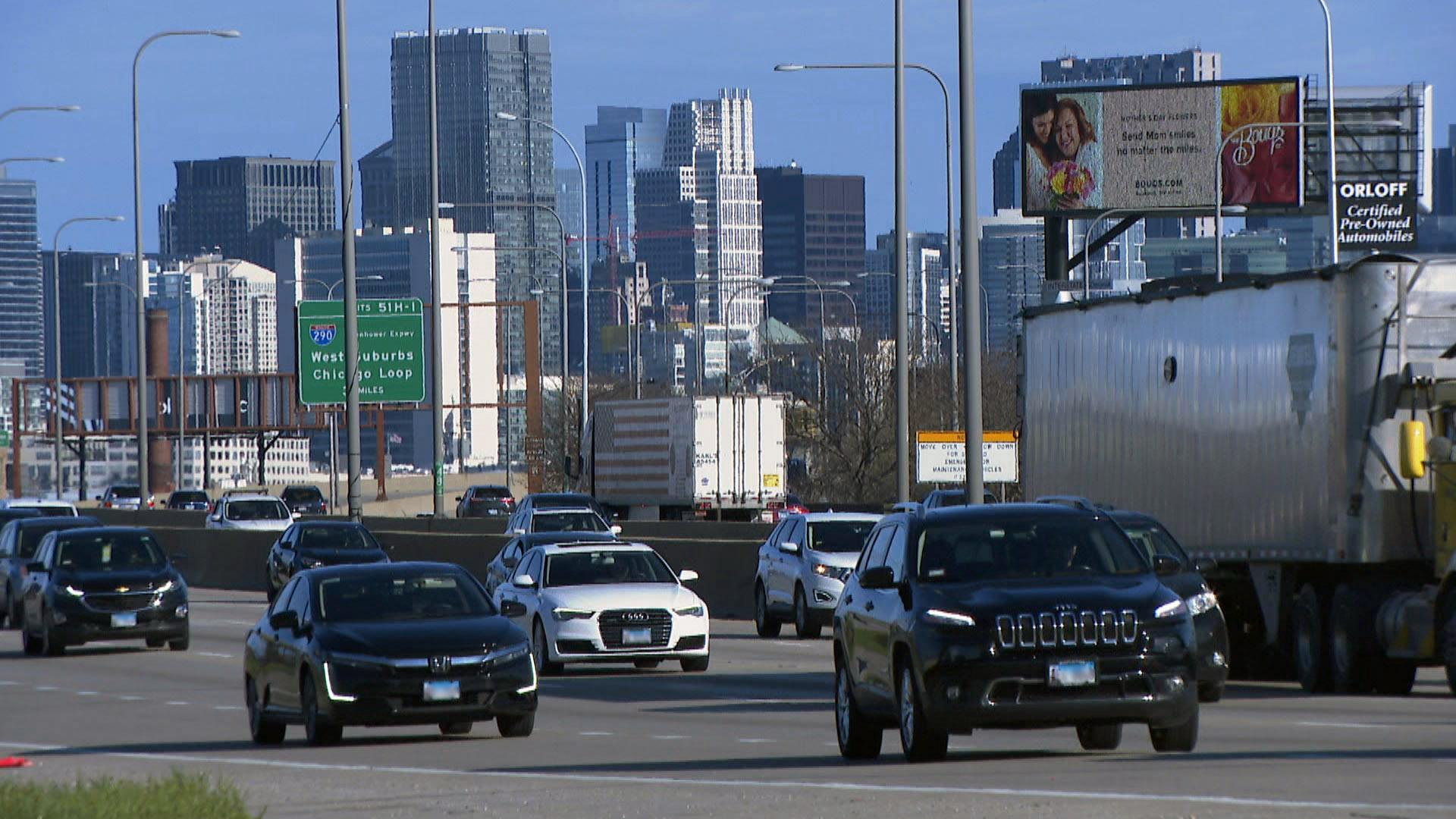 (WTTW News)
The Windy City is the third most congested city in the United States. Last year, the average commuter in the metro area spent 86 hours in traffic — that's nearly four days — according to a new report from INRIX, a global mobility analytics company.
All that time spent in traffic came despite a 40% decrease in congestion from 2020 to 2019 as fewer people hit the road during the coronavirus pandemic, according to the report.
"COVID-19 has completely transformed when, where and how people move. Government restrictions and the continued spread of the virus led to shifts in travel behavior seemingly overnight," said Bob Pishue, transportation analyst at INRIX, in a statement. "Morning commutes in cities across the world went without delay as people reduced auto and transit travel to offices, schools, shopping centers and other public spaces."
The 2020 Global Traffic Scorecard ranked congestion and mobility trends in more than 1,000 cities in 50 countries and found, on average, American drivers lost just 26 hours in traffic in 2020, down from 99 hours in 2019.
New York City topped the U.S. list with drivers spending 100 hours in traffic, followed by Philadelphia, which replaced Chicago at the No. 2 spot with 94 hours spent commuting, according to the report.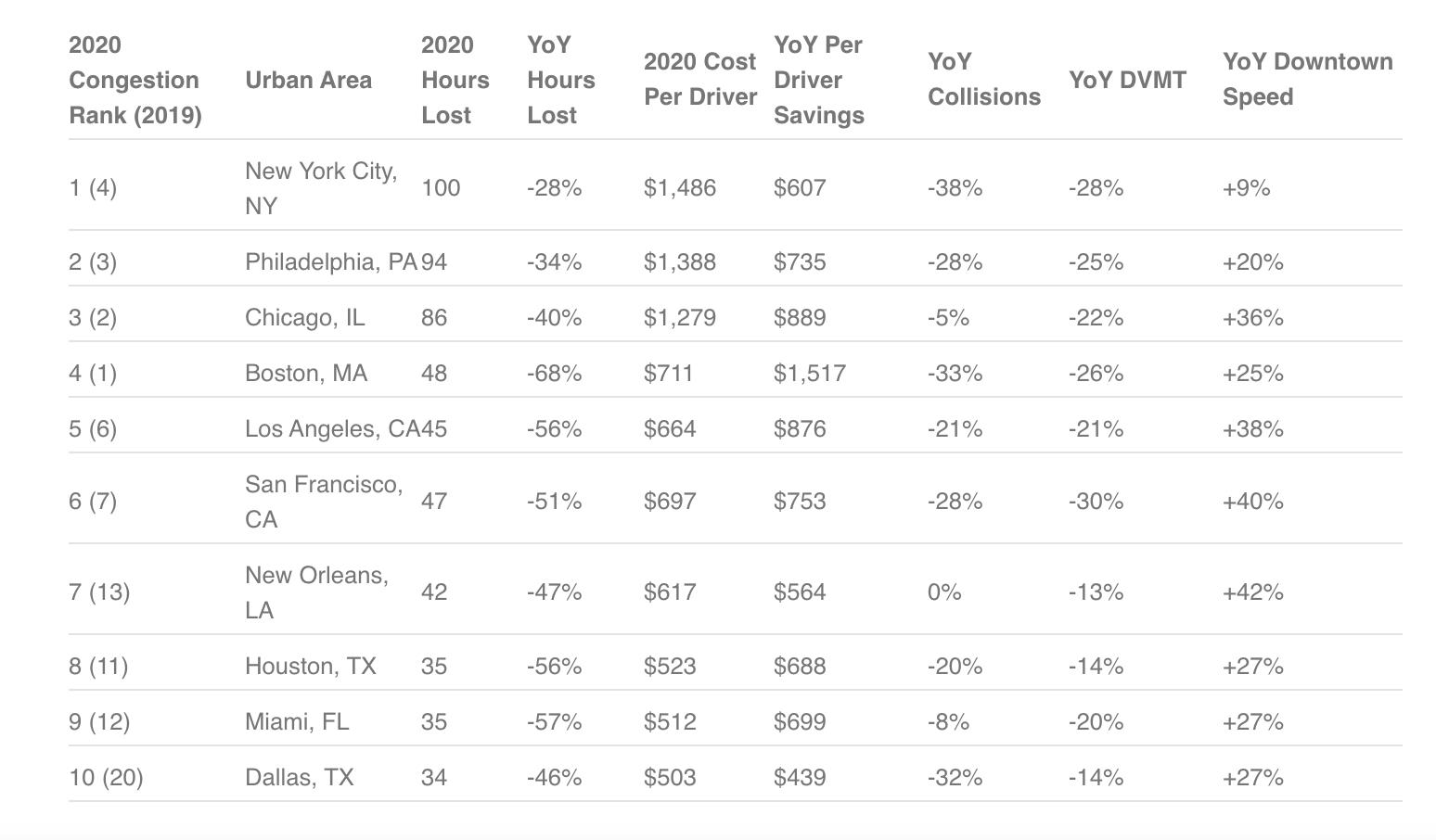 (Source: INRIX)
Globally, Chicago is ranked the seventh worst city for traffic. Bogota, Columbia, is the worst city in the world for traffic, with drivers spending 133 hours in traffic, according to the report.
Traffic alone cost Chicagoans $4.6 billion, or an average of $1,279 per driver, according to the report, which found Chicago, along with New York and Philadelphia, had one of the three slowest last-mile speeds of 12-15 mph. At that speed, it's faster to bike than to drive or take a bus.
The report also found Chicago has the worst traffic corridor in the country: the Eisenhower Expressway East from I-290/I-294 to the I-90/I-94 interchange. Drivers waste 41 hours per year at peak hours in traffic in that corridor, according to the report.
Contact Kristen Thometz: @kristenthometz | (773) 509-5452 |  [email protected]
---