The Illinois Tollway last month announced that it would no longer accept cash tolls, making permanent a change it rolled out early in the pandemic.
The tollway system says the vast majority of drivers use I-Pass or E-Z Pass to pay, and that it's expanding a program to help low-income people pay their tolls.
As more and more of society goes cashless, critics fear lower-income people and people of color could be shut out from parts of the economy.
But supporters of cash-free transactions say they benefit businesses and consumers alike.
Horacio Mendez, CEO of the Woodstock Institute, says cashless systems are attractive because the infrastructure required to handle cash is costly. "You've got ATMs, armored trucks, having to go to the bank, opening, closing and counting cash drawers … According to some fairly recent research, cash costs on average about 9% of cash received," he said.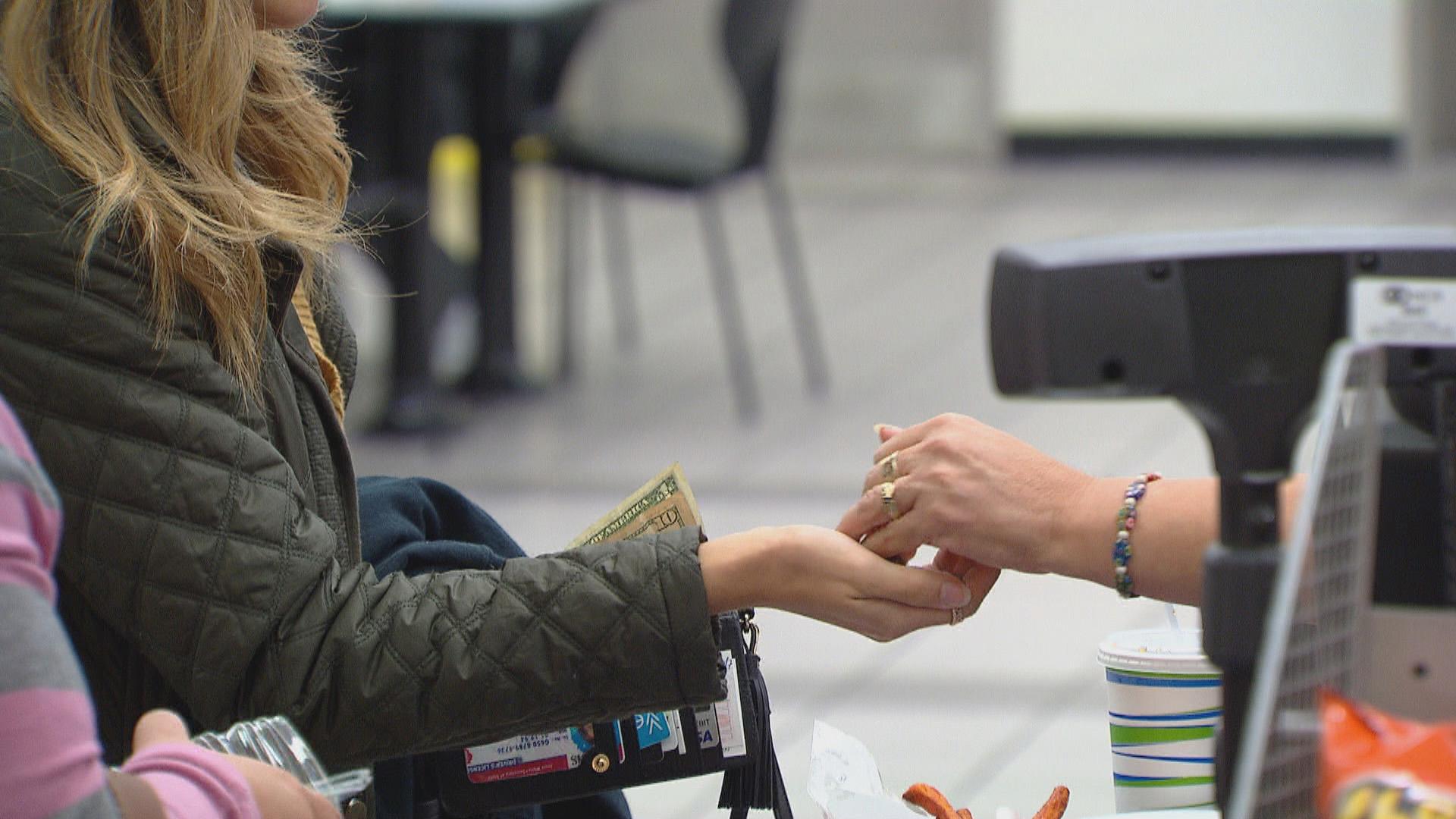 (WTTW News)
While cashless transactions can reduce those costs, Mendez says it's important to remember that they're not free – for businesses or consumers. "Visa and MasterCard … charge in the neighborhood of 3% to 3.5% plus about 15 cents per transaction," he said. "If you have that fee structure on a relatively small purchase — let's say, a $5 cup of coffee — at 3.5% plus 15 cents, you're talking about a 6% or 7% cost. Technically, the coffee shop pays that, but we all know that it gets added to the cost of the product you're buying."
According to surveys from the FDIC and Motley Fool, an estimated 30% of Americans don't have a credit card and 7 million households in the U.S. are unbanked. Unbanked households are more likely to be lower-income, less educated and people of color. Mendez says it's important that they aren't shut out of the economy.
"I think there's a role for the local, state and federal government to play in giving those at the very bottom of the income spectrum access to the cashless society by negotiating with banks, credit card service providers to provide affordable cashless benefits in a way that mirrors how many people manage and use credit cards," he said.
It's not a question of if we're becoming a cashless society, Mendez said. "We're already there … We really need to make sure that we're keeping an eye on those unintended consequences, because they're always there."
---