Chicago's roads may have gotten emptier, but they are deadlier in the midst of the COVID-19 pandemic. An investigation by the DePaul Center for Journalism Integrity & Excellence found that fatal motor accidents rose by 77% in 2020, according to data collected by the city of Chicago. 
The number of fatalities from motor accidents jumped from 52 in 2019 to 92 in 2020. July and December were the deadliest months, with a total of 20 fatalities in the city due to motorist, bicycle and pedestrian accidents.
The spike in traffic fatalities isn't specific to Chicago. A study conducted by INRIX — a private transit analytics firm — found that, nationwide, vehicle miles-traveled (VMT) decreased between April and July of 2020 while vehicle speeds rose in the same time period, "playing a significant factor in the increase in the fatality rate on our nation's roadways." According to the study, there was a 31% increase in that rate in 2020 compared to 2019.
Amid this rise in traffic fatalities, drivers in the city will have to slow down or pay up. Starting March 1, drivers caught by automated speed cameras going just 6 mph over the speed limit will get a $35 ticket as part of new fines in safety zones imposed by Mayor Lori Lightfoot.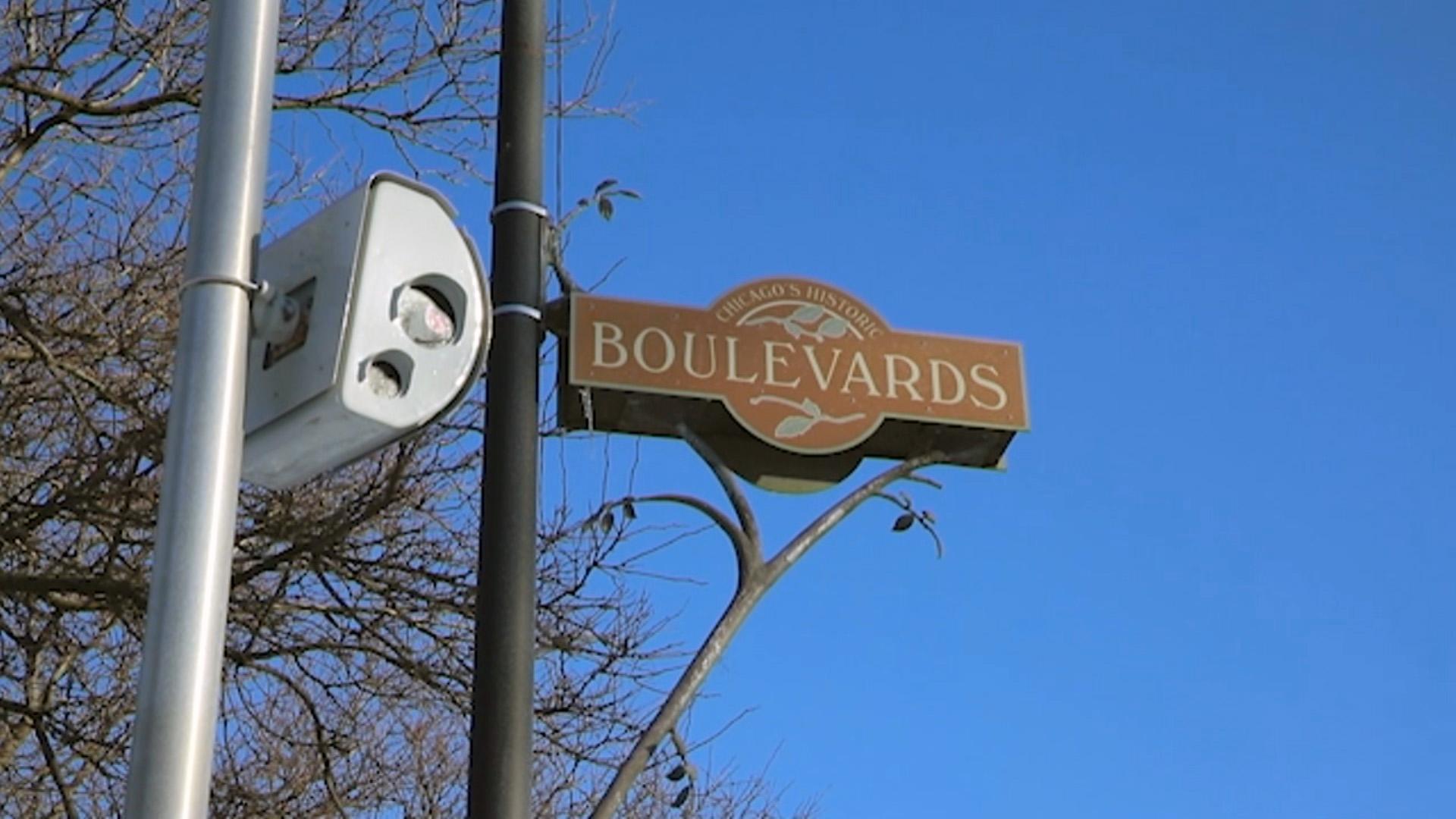 (WTTW News)
Currently, 161 of these automated speed enforcement cameras are placed in safety zones near parks and schools around the city. The projected revenue from the new fines will be used to partially close a $1.2 billion deficit. 
"It's somewhat painful for residents," said Joe Schwieterman, a traffic expert and director of DePaul University's Chaddick Institute for Metropolitan Development. "But it creates a real incentive for people to stop speeding."
Schwieterman said the speeding regulations will work in the interest of safety, stating that if the mayor was looking to close the budget gap, fines would be more severe amounts of $100 or more. 
Illinois law limits fines clocked by automated speed enforcement systems to $50 for speeds of 6 to 10 mph above the legal speed limit, and only allows an additional $50 fine for unpaid tickets. Penalties over 10 mph are capped at $100 with a maximum additional late fee of $100 for unpaid tickets. 
However, the fines face pushback from some in the Chicago City Council. 
"It is not about safety," said Ald. Anthony Beale (9th Ward). "It's all about revenue."
One location in Beale's ward on the Far South Side — 445 W. 127th St. — had the second-highest number of speed camera violations in the city in January. In the first 24 days of the month, there were 2,341 violations, according to the city's data portal. Beale noted that this specific area is where drivers are often speeding to and from the south suburbs and Indiana. 
(WTTW News)
He said that while problem intersections with more violations should be strictly enforced, the new ticketing policies will "hit the people who can least afford it," namely those in Black and Brown communities.
"Tell the people that can least afford it that [the fine] is modest," Beale said. "That's impactful on people in my community, that hurts people in my community."
Ald. Nicholas Sposato (38th Ward) counters: "If you can't afford tickets, you just need [to] obey the law, plain and simple."
Though Sposato "hates to punish people," he says the increase in fatalities necessitates stricter speeding enforcement.
"People are out of control with their driving habits," Sposato said. "We have to do something to get them to calm down. I get calls every day about people speeding. People aren't obeying stop signs. People are blowing red lights."
A location in Sposato's Far Northwest Side ward had the fifth-highest number of speed camera violations in January — the first 24 days of the month saw 1,413 violations, according to the city's data portal. Situated along a busy stretch of road, 8020 W. Forest Preserve Ave. leads to the Harlem Irving Plaza shopping mall. 
Because of the risks associated with speeding in such a high-traffic location, Sposato said that Lightfoot likely had safety in her sights when proposing these fines. But he still thinks the city's red ink is on her mind.
"It's probably more of a revenue thing, to punish people for bad behavior," he said. "And it gives us a couple bucks."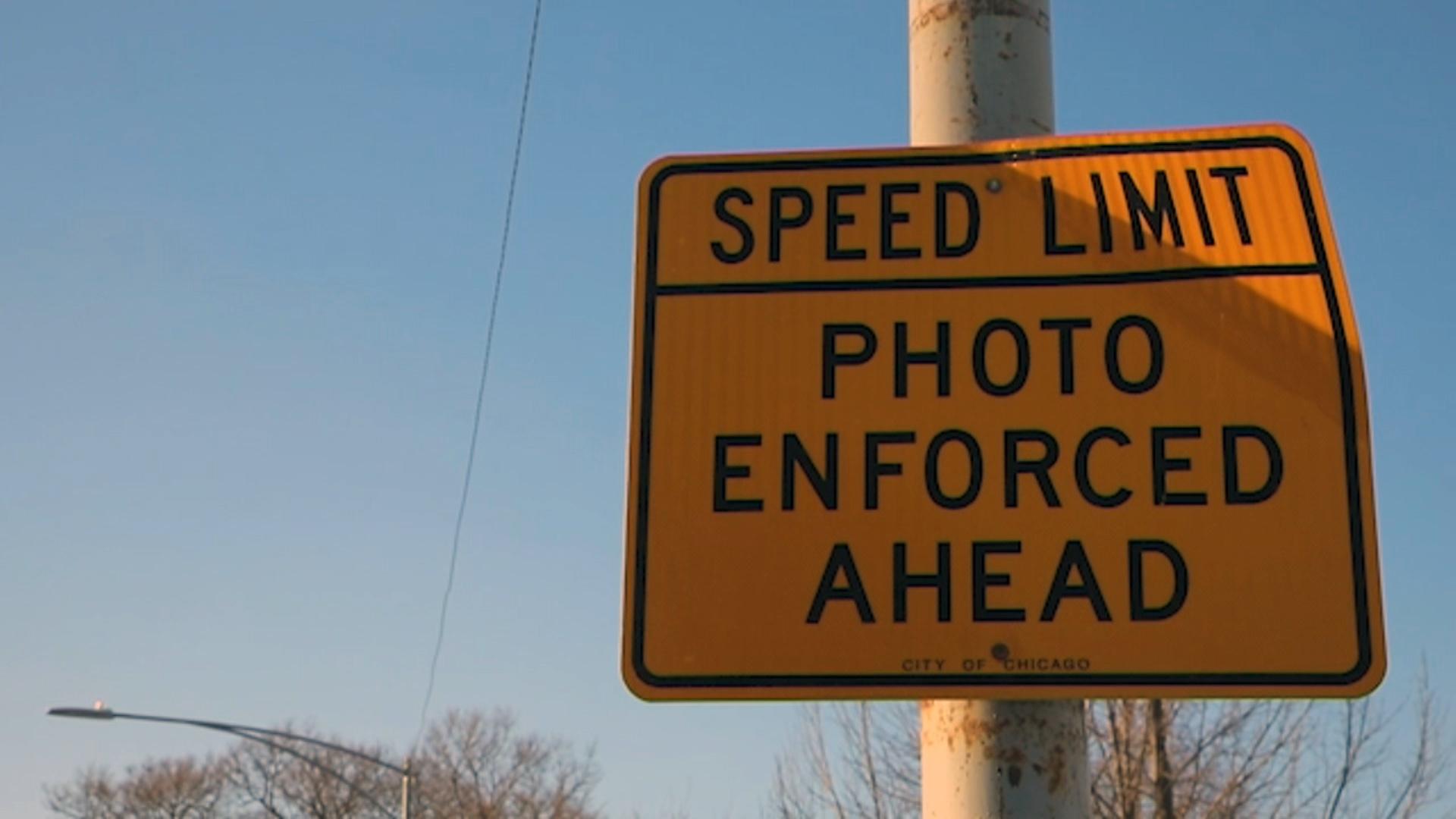 (WTTW News)
Whatever the mayor's motivations, Schwieterman remains confident that the threat of being fined over marginal speeding violations will ultimately lead to safer roads.
"Price incentives are probably the easiest way to make a dent in this," he said. "You get one or two of these $35 tickets and your behavior is forever changed."
Moving forward, Sposato sees this sort of policy becoming more frequently utilized as a means of traffic enforcement, safety regulation and creating much needed revenue. 
"I think in the future, you're going to be seeing more and more cameras coming up," Sposato said. "For a number of reasons, safety and (as a) revenue generator. It's an easy way to get revenue."
---