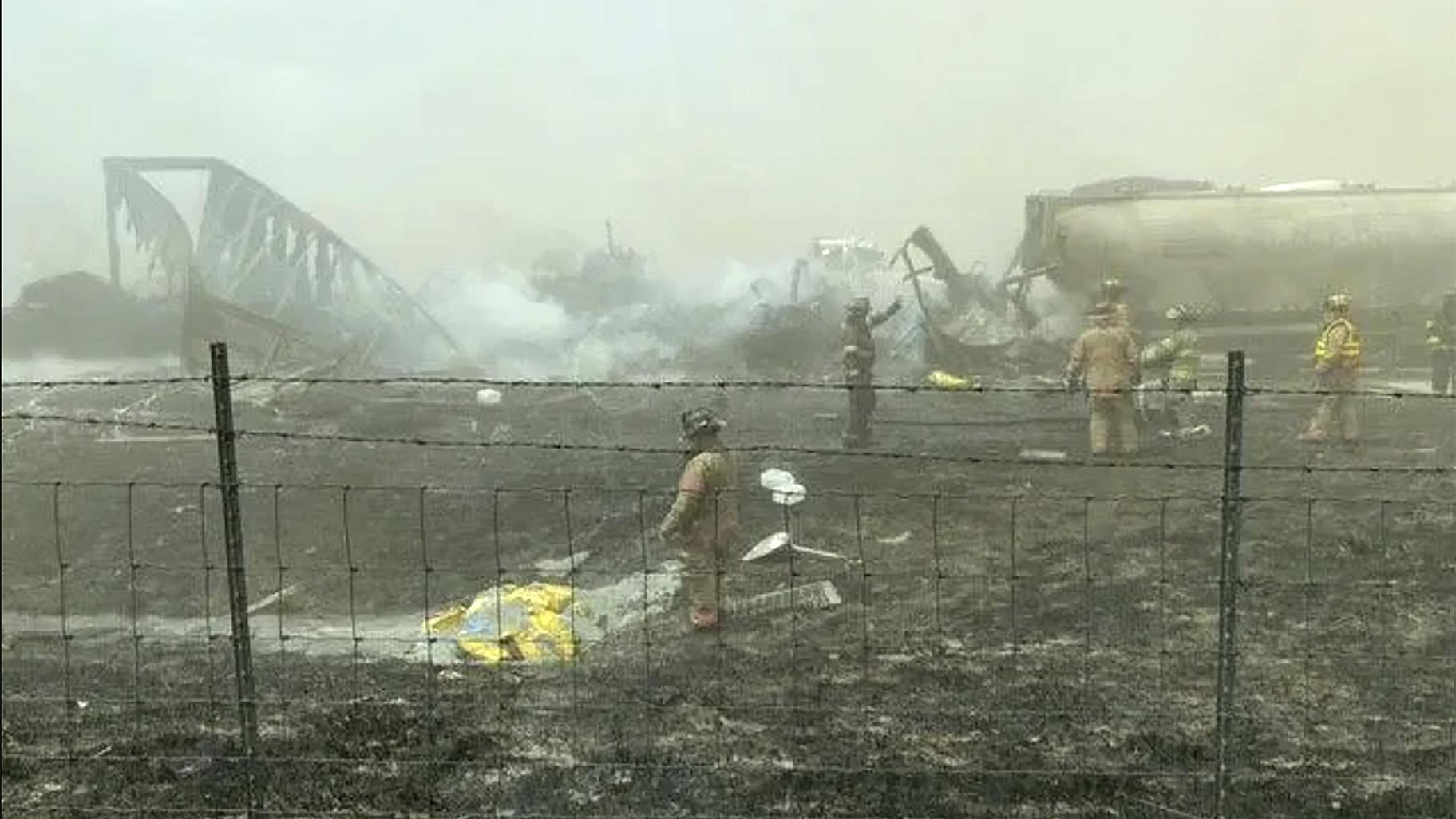 First responders work the scene of a crash involving at least 20 vehicles that shut down a highway in Illinois, Monday, May 1, 2023. Illinois State Police say a windstorm that kicked up clouds of dust in south-central Illinois has led to numerous crashes and multiple fatalities on Interstate 55. (WICS TV via AP)
SPRINGFIELD, Ill. (AP) — The death toll from numerous crashes on Interstate 55 that occurred amid a blinding May 1 dust storm has risen to eight, a coroner said Wednesday.
Ruth Rau, 81, of Sorento, who was a passenger in a car that crashed in the dust storm, died of blunt force injuries Tuesday night at a Springfield hospital, Sangamon County Coroner Jim Allmon said.
The crashes involved a total of 72 vehicles, with at least 37 people taken to hospitals.
---
Read More: Blinding Dust Storm on Interstate 55 Causes 'Crash After Crash'
---
High winds had kicked up dangerous clouds of blinding dust off farm fields, police have said.
The crashes closed I-55 in both directions in Montgomery County, 75 miles (120 kilometers) north of St. Louis. Gov. J.B. Pritzker described the scene as horrific.
Winds at the time were gusting between 35 mph (56 kph) and 45 mph (74 kph), the National Weather Service said.
---