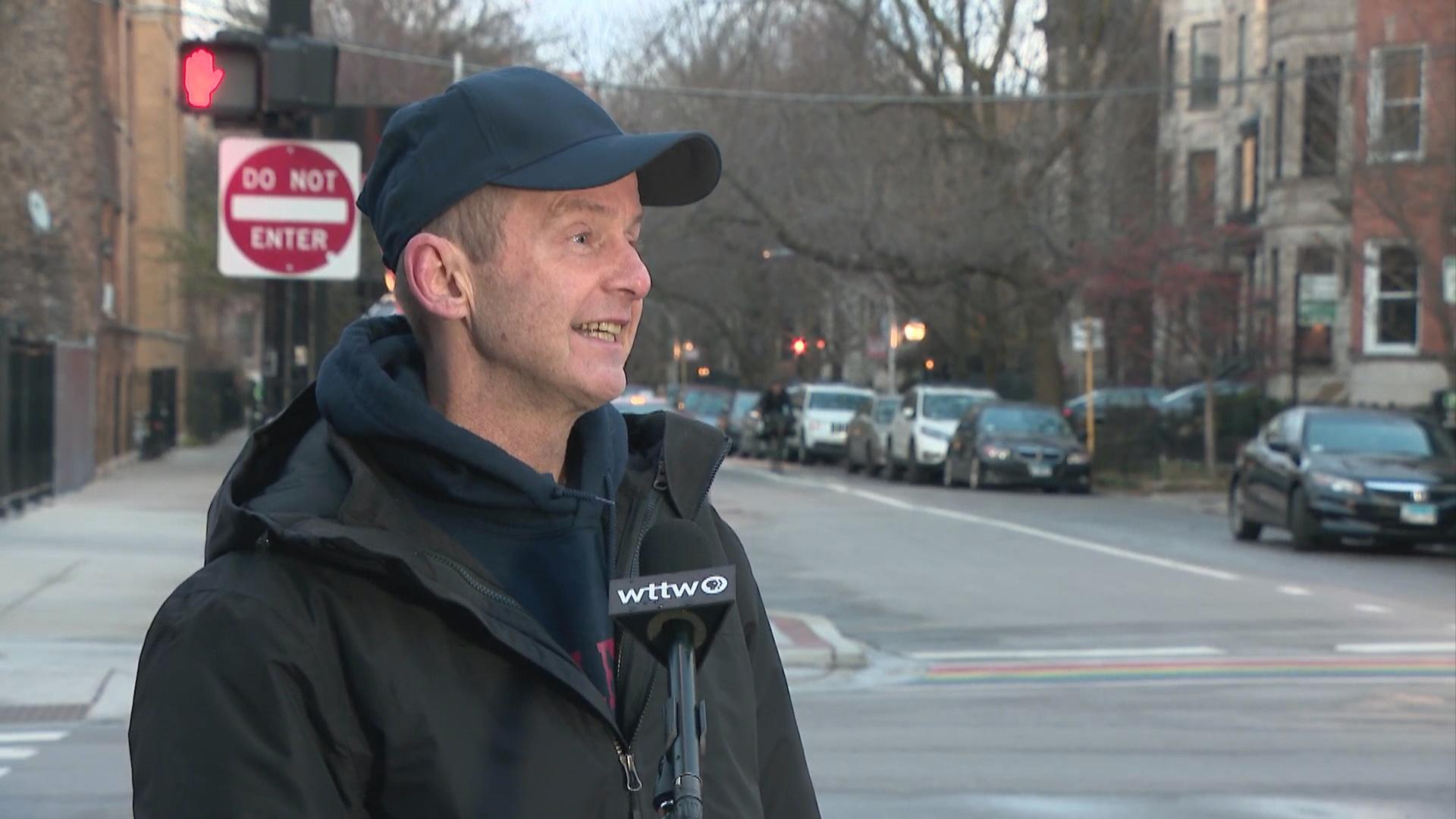 Ald. Tom Tunney, 44th Ward, speaks with "Chicago Tonight" on April 9, 2020. (WTTW News)
Lakeview Ald. Tom Tunney was fined $2,000 for allowing diners to eat inside his restaurant, Ann Sather, on Dec. 8, 2020, in defiance of a ban imposed by Gov. J.B. Pritzker to stem a surge of coronavirus infections.
Tunney had faced two citations, which carried a maximum combined fine of $10,500, officials said.
The Department of Administrative Hearings reviewed the matter on Feb. 16 and the hearing officer issued a fine of $2,000, said Isaac Reichman, a spokesperson for the Department of Business Affairs and Consumer Protection.
"We have settled the matter and look forward to the further lessening of the restrictions on restaurants, bars and other businesses as the COVID positivity rate continues to fall and more individuals are vaccinated," Tunney said in a statement.
Ann Sather is one of 284 businesses cited by the city to have fines imposed by Department of Administrative Hearings totaling $488,000, Reichman said.
Tunney, who leads City Council's powerful Zoning Committee, admitted he flouted the ban on indoor dining by allowing, "on a sporadic basis," a "very limited number of our regular diners to eat inside the restaurant while observing social distancing and mask-wearing rules."
Tunney called that "an error in judgment."
Tunney, elected in 2003 to represent the 44th Ward, which includes Lakeview, Wrigleyville and Boystown, was the first openly gay member of the City Council. In 2019, Mayor Lori Lightfoot tapped him to serve as vice mayor, a largely ceremonial position.
A former chairman of the Illinois Restaurant Association, Tunney has owned Ann Sather, which he expanded from one location to three, since 1981. It is known for its giant sweet rolls, dripping in icing.
Contact Heather Cherone: @HeatherCherone | (773) 569-1863 | [email protected]
---