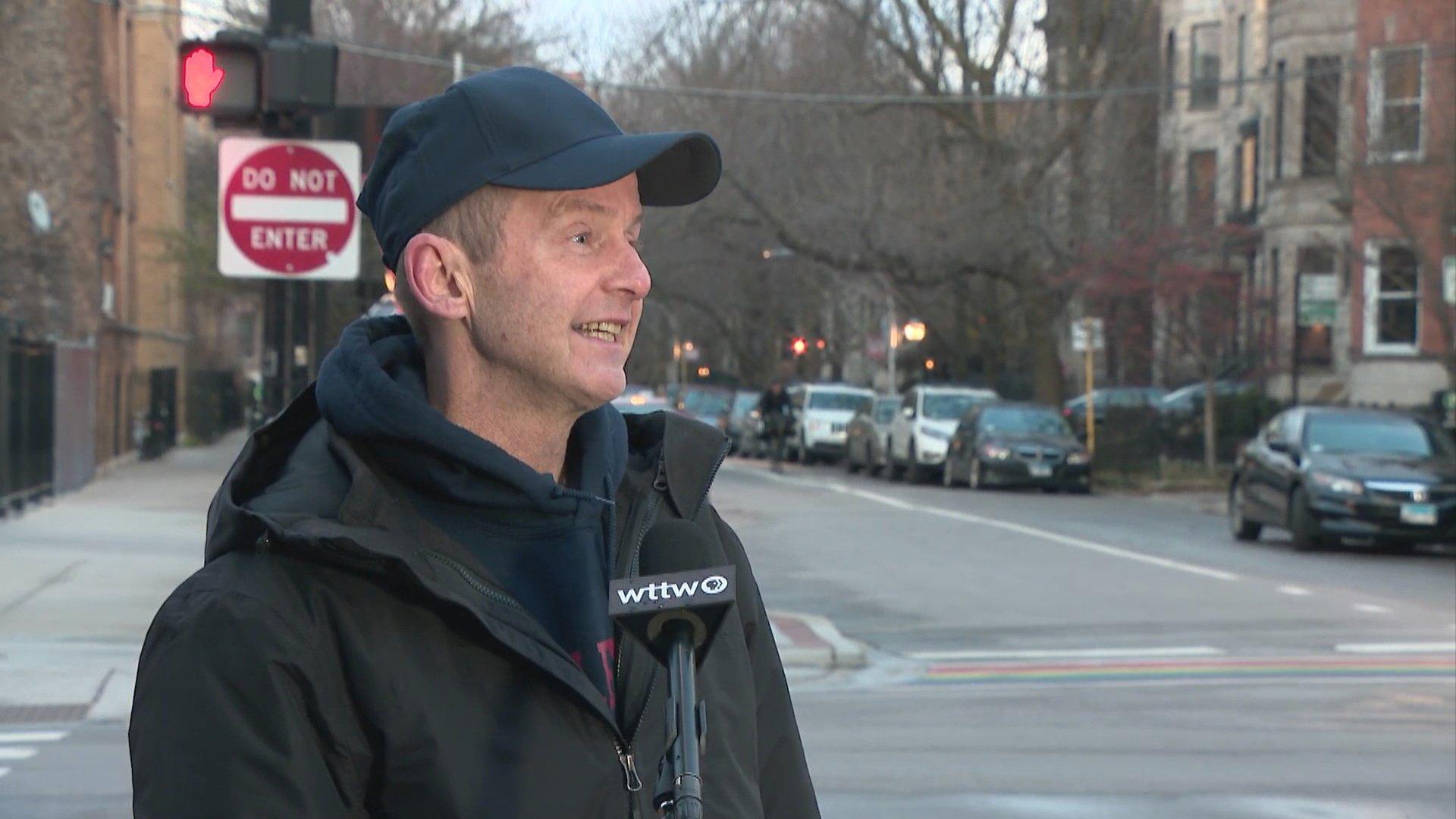 Ald. Tom Tunney, 44th Ward, speaks with "Chicago Tonight" on Thursday, April 9, 2020. (WTTW News)
Lakeview Ald. Tom Tunney acknowledged Monday that he allowed diners to eat inside his restaurant in defiance of a ban imposed by Gov. J.B. Pritzker 38 days ago in an effort to stop a sustained and grave surge of the coronavirus.
Tunney, Mayor Lori Lightfoot's handpicked choice to lead the City Council's powerful Zoning Committee, said he allowed "on a sporadic basis" a "very limited number of our regular diners to eat inside the restaurant while observing social distancing and mask-wearing rules. This was an error in judgment and will not happen again."
The investigation into Tunney's defiance of the governor's indoor dining ban will be handled "in the same manner as we have handled thousands of investigations throughout the pandemic," said Isaac Reichman, a spokesperson for the city's Department of Business Affairs and Consumer Protection.
City officials have been enforcing restrictions designed to stop the spread of COVID-19 based on complaints since the start of the pandemic in March. No complaints had been received about indoor dining at Ann Sather before Monday, Reichman said.
If violations occurred, investigators could issue a warning or a citation, which trigger a $10,000 fine.
Through Nov. 30, city inspectors conducted 877 investigations and issued 20 citations and 54 warnings to bars, restaurants and other businesses for violating those rules. 
Since the restrictions took effect, the city has issued one-day closure orders to nine businesses, four of which were also issued long-term closure orders for "egregiously violating the COVID-19 regulations," officials said.
The mayor's office said in a statement that Tunney would be treated no differently than any other business owner — "no exceptions."
"[BACP] continues to ensure regulations are enforced equally across the city, and it will take appropriate action in this instance as it has done with the thousands of investigations into COVID-19 compliance for businesses this year," according to the statement.
Tunney, elected in 2003 to represent the 44th Ward, which includes Lakeview, Wrigleyville and Boystown, was the first openly gay member of the City Council. In 2019, Lightfoot tapped him to serve as vice mayor, a largely ceremonial position.
Tunney voted against Lightfoot's 2021 spending plan last month, which included a $94 million property tax hike.
The former chairman of the Illinois Restaurant Association, Tunney has owned Ann Sather, which he expanded from one location to three, since 1981. It is known for its giant sweet rolls, dripping in icing.
During the hearings on Lightfoot's proposed 2021 budget, Tunney said the city needed to do a better job balancing efforts to stop the pandemic and keep businesses open. Tunney frequently refers to himself as one of the most "pro-business aldermen" on the City Council.
The Restaurant Association campaigned against Pritzker's suspension of indoor dining and drinking, saying that there was no evidence COVID-19 was spreading at restaurants or bars.
Lightfoot also objected to the indoor dining ban, saying it would decimate Chicago's restaurants and bars as well as their employees. The mayor has repeatedly said that gatherings in people's homes are a bigger source of spread.
However, data compiled by the city's contact tracing efforts found that two of the most common places people have visited in the 14 days prior to testing positive or exhibiting symptoms are restaurants and bars, according to Andy Buchanan, a spokesperson for the Chicago Department of Public Health.
Contact Heather Cherone: @HeatherCherone | (773) 569-1863 | [email protected]
---