What does a 20th century electricity baron have to do with a spitting llama at a suburban petting zoo? Geoffrey Baer is here with the story of the Hawthorn Mellody dairy farm in this week's Ask Geoffrey.
---
When I was a kid, my classmates took a field trip to the Hawthorn Mellody dairy farm. Unfortunately, I wasn't able to attend. What did I miss out on?  
— Tom McClain
Well, it seems like quite a bit.
The former Hawthorn Mellody farm was both a working dairy and a popular tourist attraction in Chicago's northern suburbs, straddling Vernon Hills and Libertyville. Between 1939 and 1970, the farm didn't just offer tours of the dairy, but also boasted an amusement park, petting zoo and a Wild West town.
The origins of Hawthorn Mellody can be traced back to someone you may have heard of: Samuel Insull, founder of Commonwealth Edison, what we know more informally as ComEd.
Samuel Insull was one of many early 20th century industry moguls, like Chauncy McCormick and Daniel Rice, who built country estates in Lake and DuPage counties with so-called "hobby farms" – which was really just a way for owners to live the country life and farm for fun, not for profit.
Insull oversaw a Midwestern electricity empire, creating a monopoly which provided almost all of Chicago's electricity in the early 20th century – and still does today.
The splendor would come crashing down during the Great Depression, when Insull's companies went bust and his small-time, mom and pop investors did, too, with many losing their life savings.
He eventually became a poster child for social inequality in the 1930s and fled to Europe. Insull was then extradited back to Chicago, survived fraud and embezzlement trials, and moved back to Europe, where he died in 1938.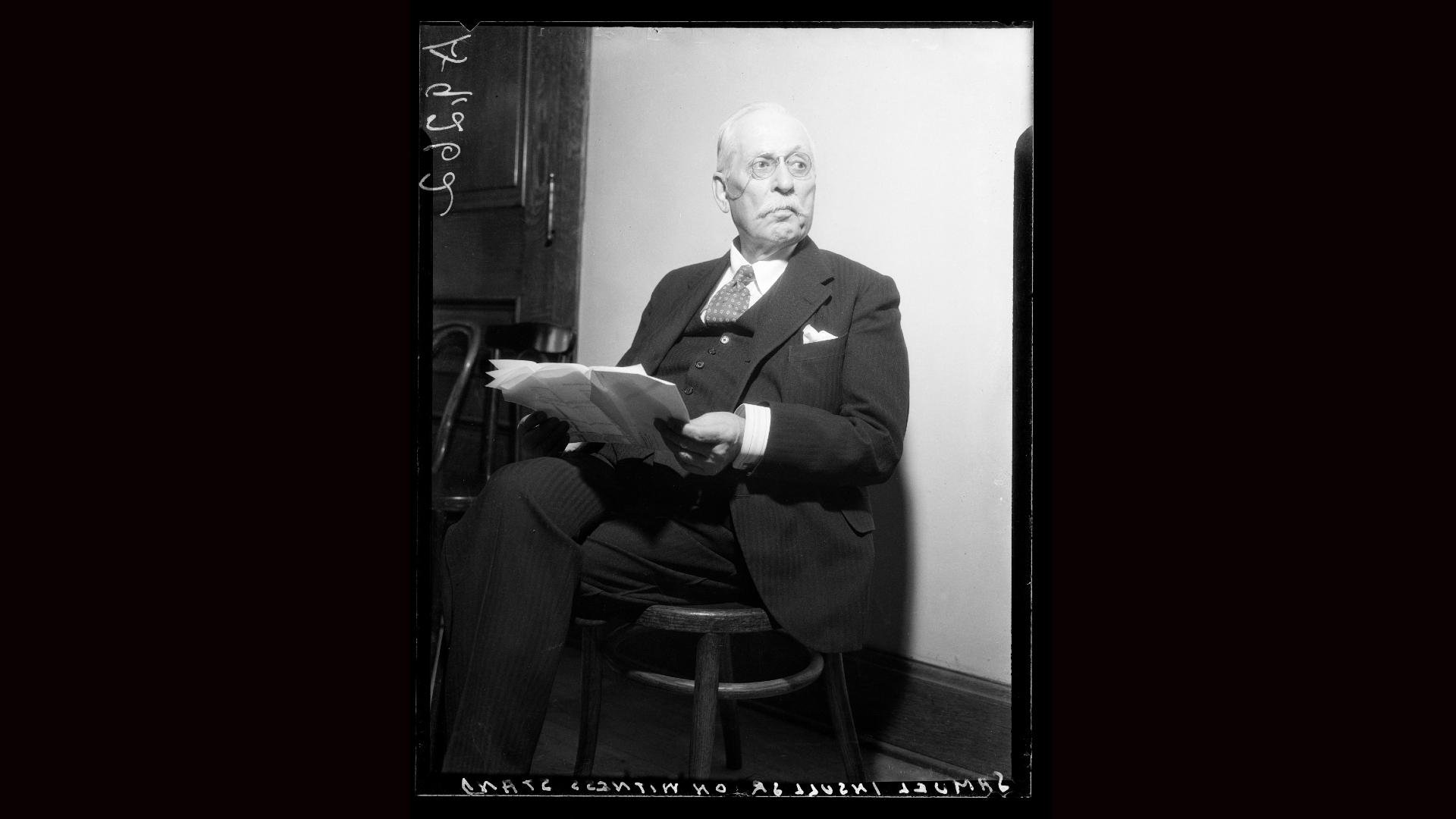 Samuel Insull (Credit: Chicago History Museum)
So what became of the farm after Insull?
In the late 1930s, the property was purchased by John Cuneo Sr., a printing company magnate who had a wide range of business interests and came from a family of entrepreneurs – and grocers.
Cuneo bought up Insull's estate and the surrounding farmland to expand the dairy operation, keeping part of the original Hawthorn Farm name. The dairy and farm raised horses, hogs, poultry and, of course, dairy cows.
Hawthorn Mellody welcomed thousands of families and school groups who marveled at the dairy's newfangled mechanized milking process, advertised as "free of the human touch."
If visitors were bored of the dairy tour, there was an adjacent amusement park, including a Wild West town officially known as "Hawthorn Gulch" – it featured an old-timey bank, a general store and covered wagons. The property also had a miniature steam railroad that took visitors on tours of the property.
The petting zoo, or "children's zoo," had turkeys, ducks and a reportedly very popular spitting llama, not to mention a circus elephant that visitors could pet and marvel at.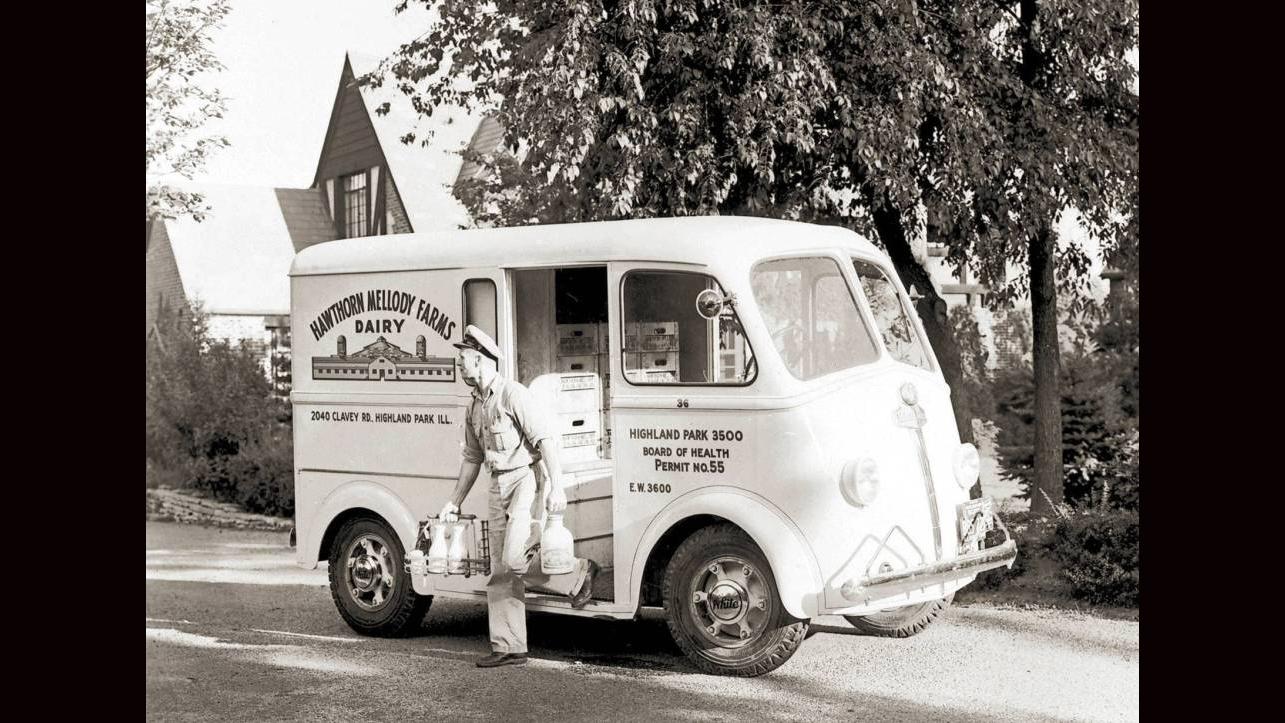 By the late 1960s, Cuneo began selling off portions of the dairy and land. The amusement park closed in the 1970s, following a decrease in attendance.
The Hawthorn Mellody brand continued to exist under various corporate owners until it finally fizzled out in the early 1990s due to bankruptcy, and the land was annexed by the village of Vernon Hills.
Today, most of the property has been thoroughly "suburbanized," and looks far different than it used to – it's home to subdivisions and the Hawthorn mall, a small nod to what used to be there.
But if you're looking for a day trip as the weather gets nicer, the shocking pink Cuneo mansion by architect Benjamin Marshall and the Jen Jensen-designed grounds are still standing, and have been open for tours for many years. The site is now owned and operated as a conference center and event space by Loyola University Chicago.
---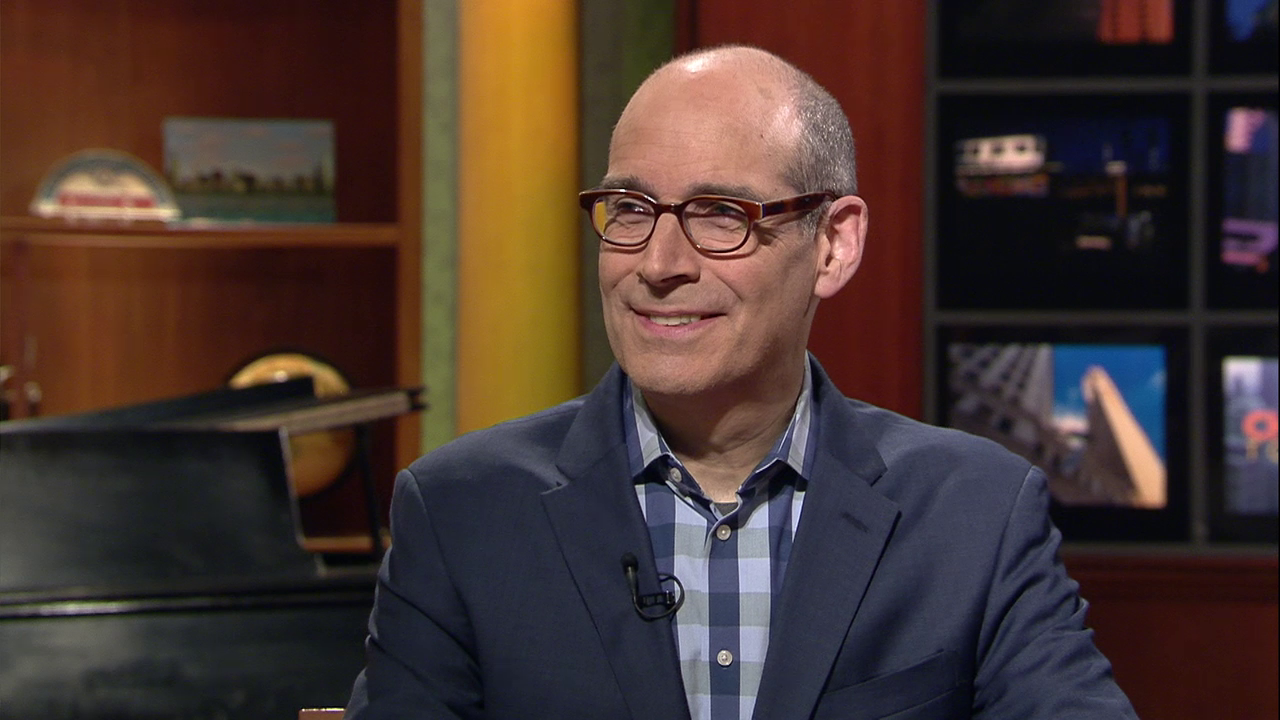 Did you know that you can dig through our Ask Geoffrey archives? Revisit your favorite episodes, discover new secrets about the city's past, and ask Geoffrey your own questions for possible exploration in upcoming episodes. Find it all right here.
Do you have a question for Geoffrey? Ask him.
---