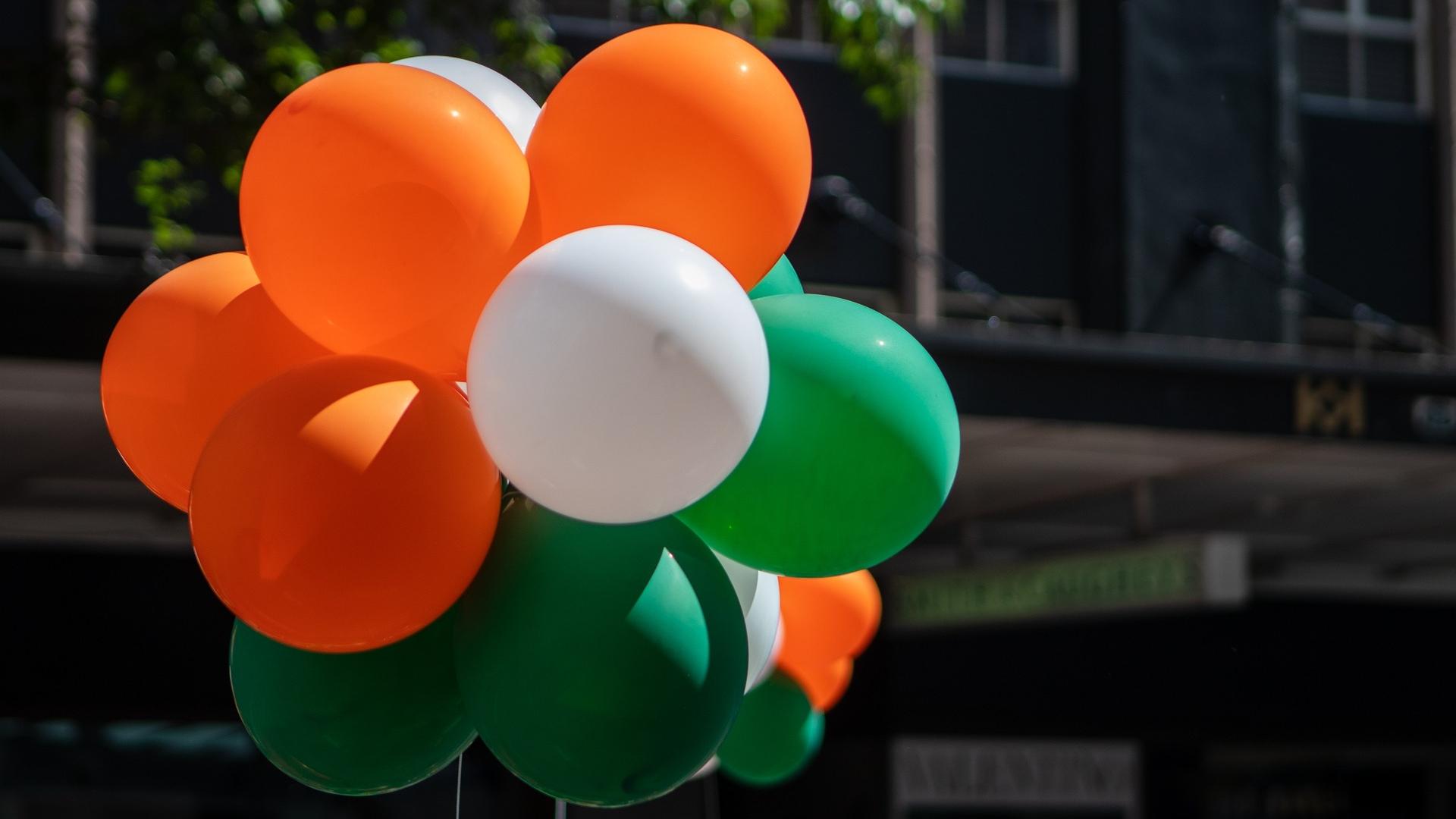 (Squirrel photos / Pixabay)
For the second consecutive year, Chicago's trio of St. Patrick's Day parades have been canceled due to the coronavirus. Last week, city officials confirmed they would not issue the permits the parades need to take place.
"It does sting a little bit," Elizabeth Murray-Belcaster, organizer of the Northwest Side Irish Parade, said of the cancellations. "I think we all miss it, and I think the community misses it big time."
But those of Irish heritage (and others who proclaim to be Irish for a day) will find ways to celebrate, parade organizers say. 
Here's what you can expect across the city in honor of the March 17 holiday.
South Side
"Just cause there's no parade doesn't mean you can't celebrate," said Tim McSweeney, chair of the South Side Irish Parade Committee.
This year, South Siders are launching a "Shamrock Our Blocks" house-decorating contest.
"The theme is celebrating the South Side Irish Parade and celebrating St. Patrick's Day," McSweeney said. "Use your imagination."
McSweeney expects people to go all out like they did in recent months with their Halloween and Christmas decorations, and expects the event to draw onlookers.
"Certainly, folks will be getting in their cars and driving around the neighborhood looking for the best and the brightest Shamrock Our Blocks decorations," he said.
Anyone can participate in the online contest. To enter, snap a photo of your handiwork and register it online by March 4. A $20 registration fee includes a yard sign announcing your participation. Proceeds from the contest will support local businesses, McSweeney said.
"We all know people are hurting, families are hurting and we all know businesses are hurting tremendously," McSweeney said. "This is our way to try and help."
Don't want to decorate but still want to support local businesses? Shamrock Our Blocks yard signs can be purchased for $20.
A panel of judges, including South Side Irish Parade Queen Bailey O'Connell, will choose winners based on entry photos. The top five will receive gift cards to local businesses, with the grand prize netting $1,000 in cash and $1,000 in gift cards. Winners will be announced March 13 on the South Side Irish Parade Facebook page.
Downtown
Organizers behind the Chicago St. Patrick's Day Parade, which was scheduled for March 13, plan to host a virtual event. "Chicago St. Patrick's Day Parade on Parade" will feature scenes from past parades and the annual dyeing of the Chicago River, according to Michele Scaccia-Coyne, the parade's director of marketing.
Organizers are still finalizing plans for the virtual event and will post updates on their website.
The downtown parade and river dyeing are a decadeslong tradition in Chicago; 2020 would have marked their 65th anniversary. A documentary about the history of those events is scheduled to air on WTTW at 8 p.m. March 17 and explores the involvement of the Chicago Journeyman Plumbers Local 130 UA in the globally recognized celebration. It also dives into what it means to be Irish and what it takes to bring the parade to the streets, from crowning the queen to selecting the grand marshal. The documentary will also be streamed online March 13, according to Scaccia-Coyne, who says streaming details will be posted on the parade's website by March 5.
Northwest Side
Plans for the Northwest Side Irish's virtual celebration are still in development, according to Murray-Belcaster, and could include Irish dance performances. Organizers are talking with local businesses and neighborhood chambers of commerce about ways to support local shops that traditionally benefit from the foot traffic the parade brings to the area. Updates will be posted to the NWSI website.
Regardless of those virtual events, you can do your part by supporting your neighborhood restaurants, says Murray-Belcaster. "Utilize the week – the St. Patrick's Day week – and celebrate with families at a safe distance following public health guidance. Support your local restaurants where you can," she said. "That's super important. We're a giving community and this is an opportunity to enhance that and give (to) the businesses."
And as for 2022? Organizers say they have big plans – if large gatherings are allowed by then.
"Next year will be the biggest parade we've ever seen. We'll pay homage to all the first responders and essential workers, and hopefully, we'll be in a space to do that next year," said Murray-Belcaster.
"At this point, we're hoping we'll march next year," said Scaccia-Coyne of the Chicago St. Patrick's Day Parade. "2022 is going to bigger and better than any parade in the past."
McSweeney said the lack of parades the past two years are just a "hiccup," and South Siders plan to hit the streets on March 13, 2022 for their annual parade.
"As Irish people, we roll with the punches, but you're not going to knock us down. We're here," he said.
Contact Kristen Thometz: @kristenthometz | (773) 509-5452 |  [email protected]
---