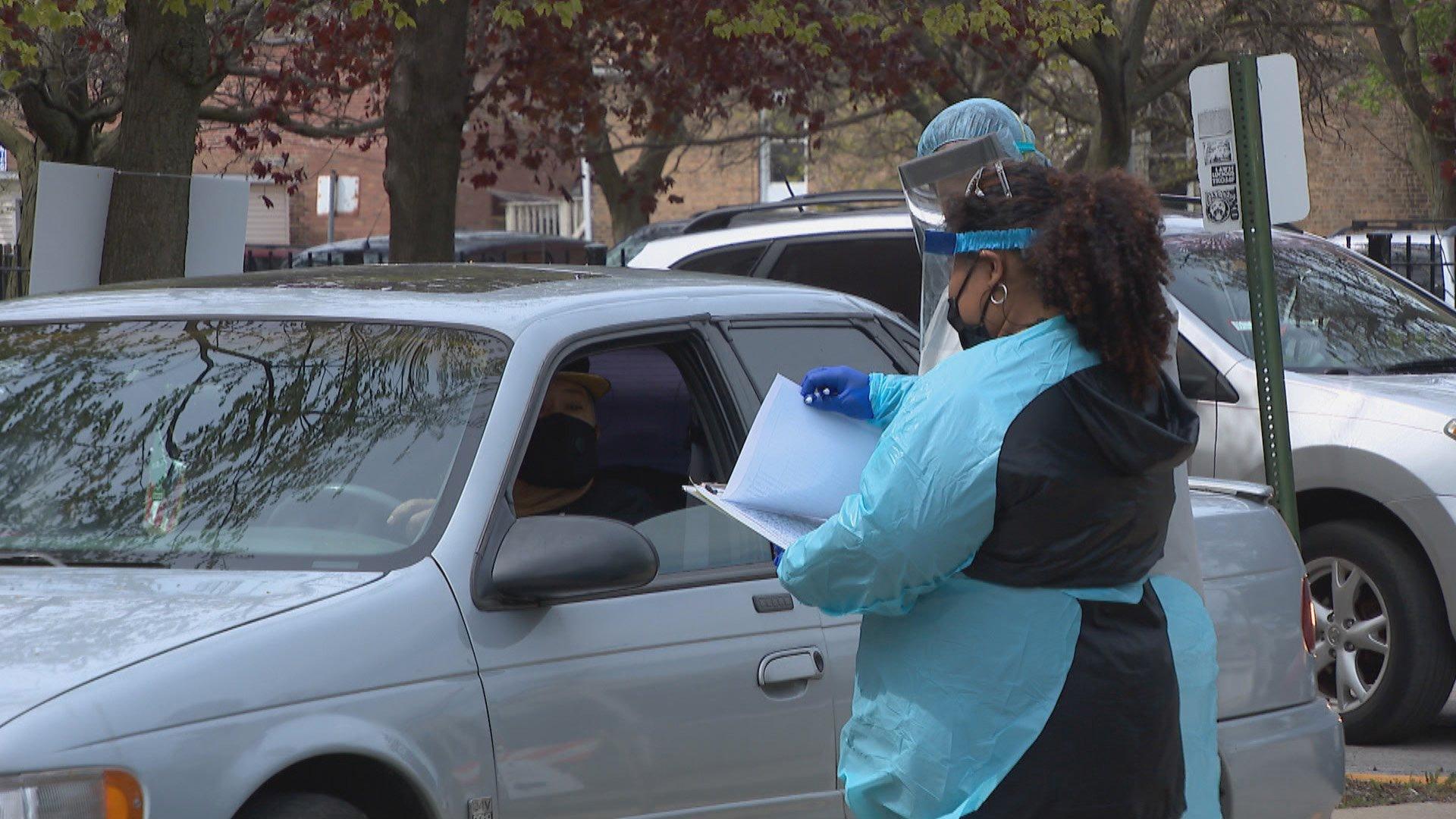 (WTTW News)
Four city-run COVD-19 test facilities will be closed from Friday through Wednesday as an arctic blast bears down on the city, officials announced Thursday.
Dr. Allison Arwady, the commissioner of the Chicago Department of Public Health, announced the closure during an online question-and-answer session Thursday morning.
The facilities, which offer a test made by Curative, require staff members and volunteers to work outside to test people inside their cars, Arwady said.
While the city winterized the facilities, the severe drop in temperatures means it will not be safe for anyone to be outside for an extended period of time.
Snow, possibly starting as freezing rain, is set to move in Thursday, and will be at its heaviest between 1 p.m. and 6 p.m. It's likely to snarl both the evening commute and Friday morning's, according to the National Weather Service. Accumulations in the Chicago region will range between two and five inches.
An arctic front follows, with temperatures plunging into the single digits, and wind chills possibly as low as 25 degrees below zero. 
The testing facilities were already scheduled to be closed on Feb. 12 and Feb. 15, which are city-observed holidays to mark Presidents Day and President Abraham Lincoln's birthday.
There are no plans to close the city's seven mass vaccination sites because of the severe weather, Arwady said.
The city has the capacity to conduct thousands of COVID-19 tests at four permanent testing facilities every day, with hundreds more at mobile sites that move throughout the city.
The four permanent sites are located at Midway Airport, Parking Lot B, 5738 W. 55th St.; Prosser Career Academy, 2148 N. Long Ave.; Saucedo Scholastic Academy, 2850 W. 24th Blvd.; and Gately Park, 744 E. 103rd St.
The closure of those facilities makes it likely that the city's COVID-19 test positivity will rise during the duration of the severe weather, since the number of tests conducted in Chicago will drop significantly.
That could complicate efforts by Mayor Lori Lightfoot and other city officials to convince parents, teachers and staff that it is safe to reopen schools and expand indoor dining and drinking by pointing to the city's test positivity rate, which has been dropping since Jan. 3.
An average of 539 Chicagoans have been diagnosed each day with the coronavirus during the past week, a 19% decrease from the previous week, according to Chicago Department of Public Health data. The city's average test positivity rate is 5.4%, according to city data.
A test positivity of less than 5% with ample testing indicates that the spread of the virus is in good control, according to experts.
Contact Heather Cherone: @HeatherCherone | (773) 569-1863 | [email protected]
---