January and February are notoriously slow months for the service industry. This year, the pandemic has made things much worse.
But as of Saturday, indoor dining and drinking is again allowed — with limited capacity — at bars and restaurants in Chicago and Cook County. The relaxation of rules aimed at curbing the spread of COVID-19 is part of the area's move into what the state calls Tier 1 restrictions, and it comes after an 85-day suspension of indoor service.
Some say the development could infuse businesses with much-needed cash, but others in the industry think the health risks outweigh the benefits.
"Nobody wants to get COVID, but I had it and I don't wish it upon anyone," said Cinthia Miranda, who works at Flo in Noble Square. "But I'm literally knocking on the wood of my antibodies."
Miranda contracted the virus in August and has since recovered. She has mixed emotions about the return of indoor dining. On one hand, workers have to make money. But on the other, there's the risk of catching the virus.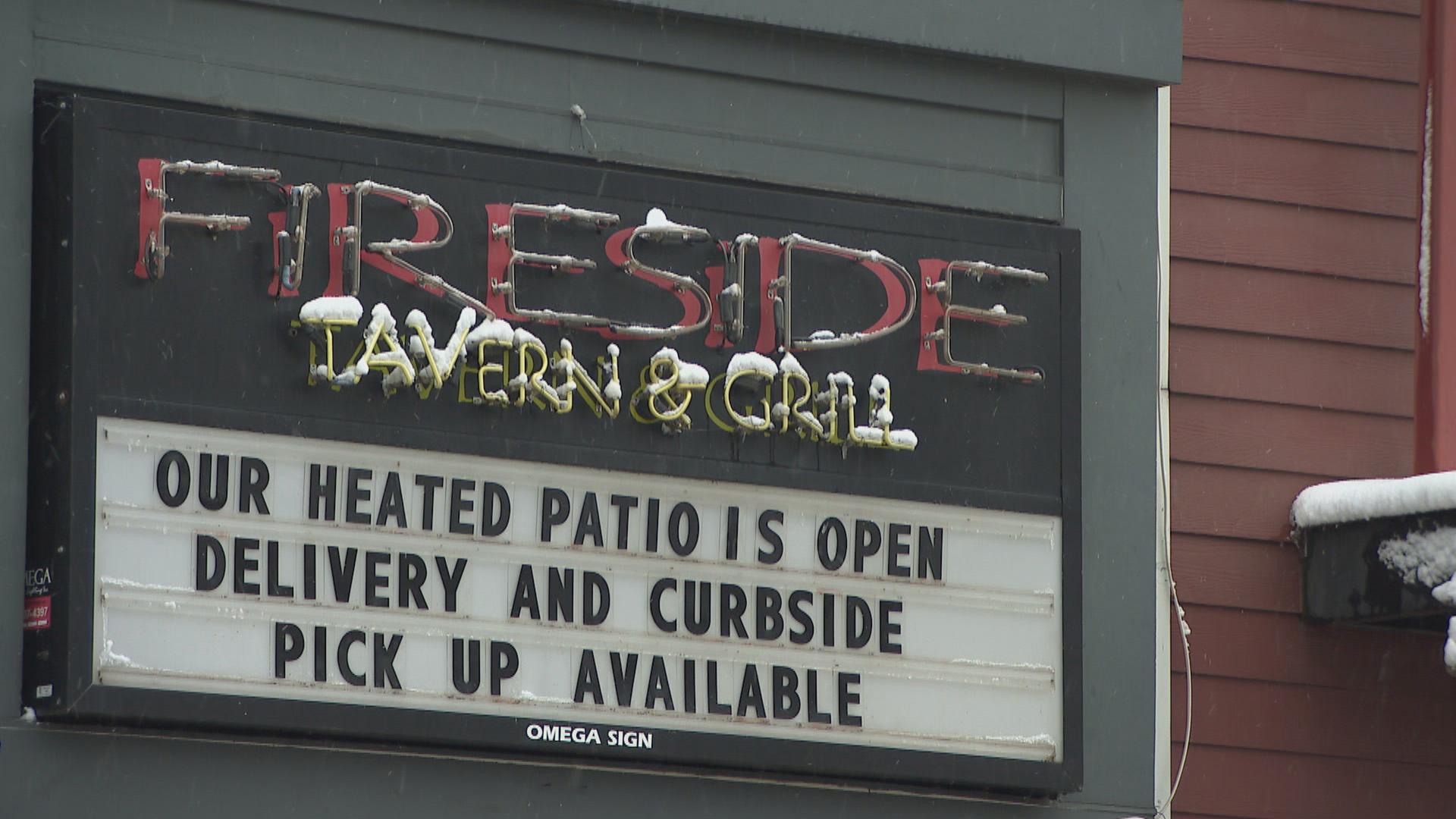 (WTTW News)
Rafael Royal, who co-owns Bianca's Burgers inside Revival Food Hall, is also of two minds about the new rules.
"From an owner's perspective, it's great and we need the money," Royal said. "However, from somebody with a 78-year-old father, it does make me nervous."
Nina Kern, a server at Fireside Restaurant & Lounge in Edgewater, which has been operating a heated patio and was able to move staff indoors quickly, said the speed at which restaurants reopened to diners indoors was surprising — but not every business can act on such short notice.
"It takes a lot of time and a lot of money and manpower to make those changes happen," Kern said.
---