State Rep. Lamont Robinson (D-Chicago) says there is a possible buyer in the wings for threatened Mercy Hospital.
"We do have an entity, a hospital that is interested and (that) will continue to keep quality healthcare on the South Side," said Robinson in an interview with Chicago Tonight, but he said he was unable to say who the potential buyer may be "at this time."
"We are working with Trinity as well as this hospital to make sure this hospital has the resources that they need and the support to keep Mercy open and to continue its quality healthcare that is needed on the South Side of Chicago.
On Tuesday, the Illinois Health Facilities and Services Review Board voted unanimously not to approve the closure of Mercy Hospital early next year. The Bronzeville hospital serves a predominantly Black and Latino population.
The hospital's owner, Trinity Health, say it has been losing patients to other hospitals, and losing money, for years. Its plan is to transform Mercy from an inpatient hospital to an outpatient-only facility, something many community members are vehemently against.
John Capasso, executive vice president at Trinity Health, said Tuesday that the multibillion-dollar health care service provider was not abandoning the South Side community.   
"Certain parties have said that Trinity is abandoning Mercy Hospital because Mercy Hospital is losing money," he said. "First and foremost, Trinity is not abandoning Mercy Hospital or the communities served by Mercy Hospital. We are transforming Mercy Hospital so it can continue to provide care to 65,000 patients in the community on an annual basis."
Dr. Anudeep Dasaraju, who works as a resident physician at Mercy Hospital, says there's no way an outpatient facility can provide the same level of care to the community that the hospital currently provides. He says an outpatient center would not be able to deal with the acute emergencies that Mercy currently handles.
"That outpatient center cannot accommodate strokes. It cannot accommodate heart attacks and a whole host of emergency services that are provided at Mercy," Dasaraju said. "Trinity continues to cite that other hospitals can potentially absorb this, but the closest hospital in an emergency is Provident Hospital, which has already been downgraded to a standby ER, meaning that they have only one physician or one nurse on staff. The next specialty center close by on the South Side is the University of Chicago, which is 6.6 miles away."
Dasaraju notes that for many medical emergencies time is off the essence, and "the longer the wait for care, the worse the outcome." He says he cannot understand why Trinity Health would want to shut the hospital now. 
"You look at the fact that Mercy is the oldest hospital in Chicago. It survived world wars, recessions, the 2008 financial crisis — why is it that now during a pandemic the finances have become a concern and that they can no longer sustain the hospital … why does it need to be shut down now? Why can't they use their resources and assets as a multibillion-dollar health care corporation to revitalize something like this?"
Dasaraju said that for staff at the hospital, fighting to keep patients alive and the hospital open has been stressful and damaging to morale.
"It is like we are fighting two battles," Dasaraju said. "Not only are we trying to fight to save our patients, we're fighting to save our jobs … (Trinity Health) is painting this picture that it's being underutilized, but if you come and work an ER shift with me, you will see the (urgency) of care that we deal with. You'll see the respiratory distress and respiratory arrest, you'll see the strokes, the heart attacks."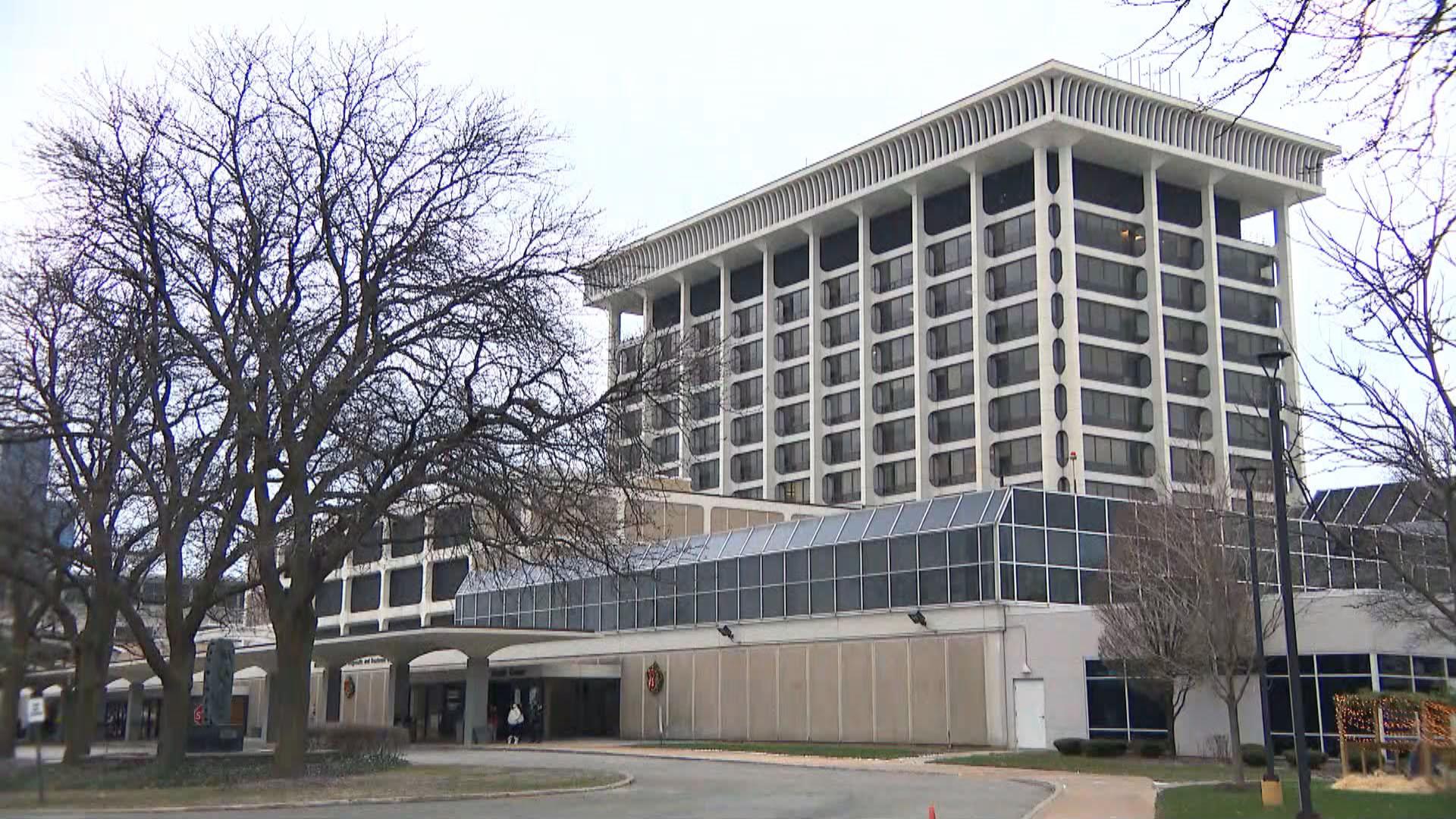 (WTTW News)
Jitu Brown, a community organizer and board president of the Kenwood Oakland Community Organization and the national director of Journey for Justice Alliance, has been fighting with other activists to keep Mercy Hospital open. He says the vote by the board on Tuesday has bought them time.
"Now the next step is to really move Trinity Health to sell the hospital to one of the many suitors that have stepped forward," Brown said. "The concern is that Trinity has demonstrated that they are not a trustworthy partner to implement the mission and vision of Mercy Hospital."
Brown says he doesn't think Trinity Health wants to be operating a hospital on the South Side.
"Trinity is not interested in maintaining health care in our community," he said. "So, I think the next step is to really encourage them to sell. They've got two weeks to indicate whether they plan to approach the board again — and then they could still decide to close. But if they did, they would incur a monthly fine of at least $10,000 — but to a $13 billion health care conglomerate, does that really matter?"
State Rep. Robinson says that Trinity Health's attempts to close Mercy Hospital are an example of systemic racism.
"You would think a multibillion-dollar corporation like Trinity, with all the resources that they have, would be able to improve Mercy, that Mercy would be thriving," he said. "But under their leadership it is not thriving and that raises questions as to who they really are and are they really trying provide health care on the South Side of Chicago?"
He says that with support from Gov. J.B. Pritzker, he's confident that Mercy Hospital will remain open. He said there is also support in Springfield to pass a moratorium on any hospital closures, which could help prompt Trinity Health to be more responsive to potential buyers.
Brown is also confident that Mercy Hospital will remain open.
"I believe we are going to win. And I believe that Mercy will be saved. And the coalition that has come together — the Chicago health equity coalition — doctors, nurses, community organizations, churches and unions — that's a powerful group of people," he said. "We believe that we have to be at the center of reimagining what health care looks like in our community."
---