As Chicagoans say goodbye to loved ones who have died from gun violence, a local artist is working to make sure their lives are honored this holiday season through his nonprofit, Never Forget Chicago.
Maxwell Emcays says it's an opportunity to honor those who have suffered in silence.
"That makes my work so much more appreciated," Emcays said. "This is one of the very few times some outsider says: 'Your pain and loss matters and I'm with you.'"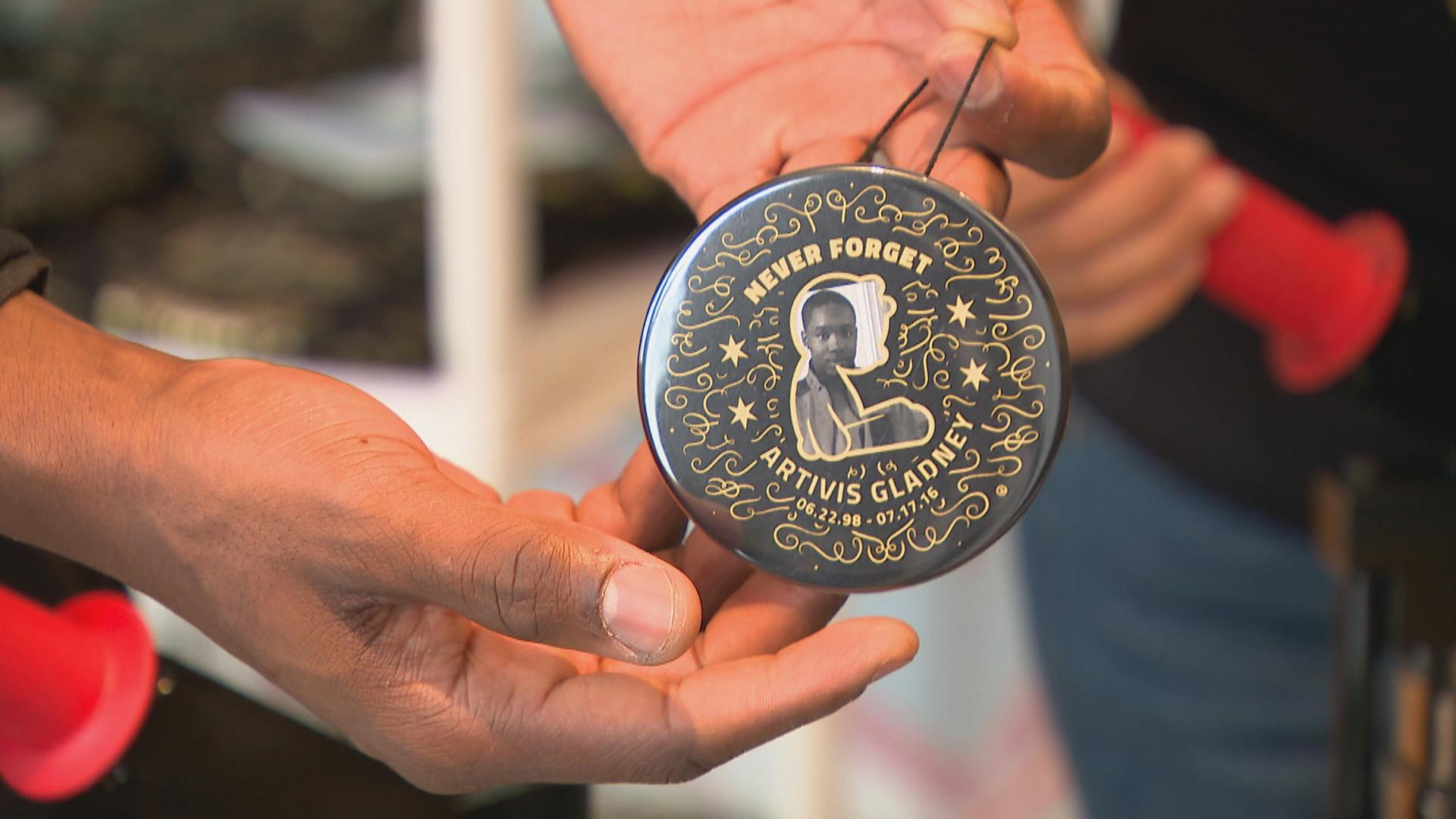 (WTTW News)
He's creating personalized tree ornaments for families that display a picture of their loved one nestled inside a teddy bear. For Emcays, this bear represents innocence lost, or in this case, a life lost. 
The ornaments were recently presented to nearly 500 families at a "Tree of Remembrance" ceremony at the Daley Center.
"We have failed to love and support them and their families," Mayor Lori Lightfoot said to attendees. "We have to do better as a city. I am committed to doing everything I can as mayor. But let me be very clear, I can't do this alone. I need everyone here."
"I'm grateful for this, but at the same time it's bittersweet," said Tamera Weddington, who lost her son, Dinesio, last June. "I'm grateful they want us to remember our loved ones, but I don't want to remember my loved one like this. Talk to your people and explain to them this is not OK. You are ripping apart so many families when it comes to Christmas, birthdays, holidays. You're not just affecting the person you're trying to kill, but their families. Not just this tree, but a family tree of legacies that have to go on. It's not right the people left behind have to deal with this. I'm telling you in the blink of an eye this could be you sitting at home. I would've never thought this would touch my front door."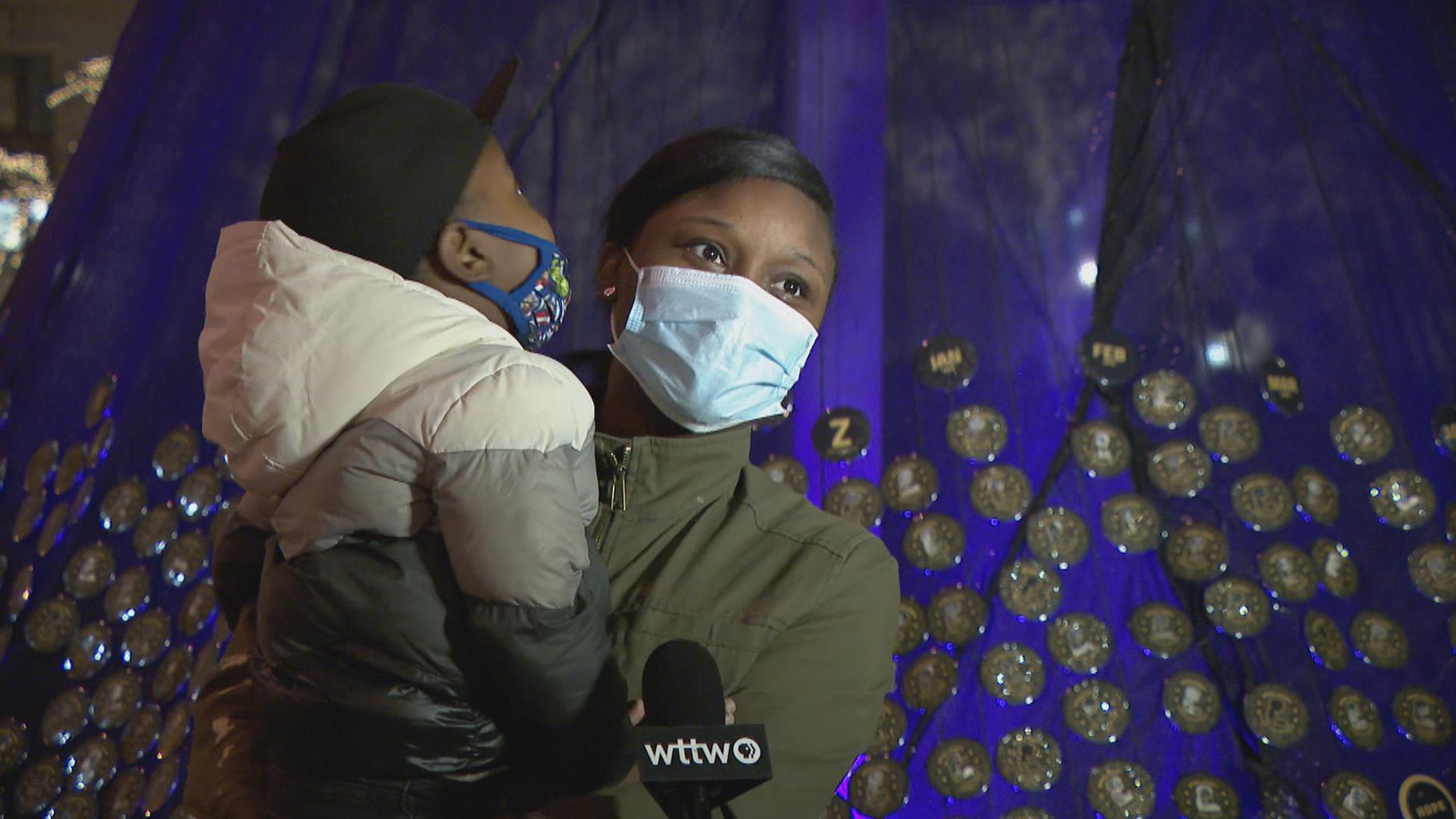 (WTTW News)
For Donesha Green, it was about honoring the memory of her son Messiah's father, who was killed a week before he was born.
"It kind of gives him an image of him and keeps his name alive," Green said. "Because he didn't get any memories with him or anything. We're just creating memories."
Emcays says it was important for people to unite in such a public place.
"Downtown is often a place that gets to ignore the struggles that go on all throughout the city," Emcays said. "I was looking for a place where a lot of people that walk here throughout their day to day can stop and see and ask and care. I think that's important in our city, to be unified in the suffering."
---
More on this story
The Tree of Remembrance is on display at the Daley Center until Sunday, Dec. 27. If you are interested in having someone honored, you can add their name to the list.
Follow Angel Idowu on Twitter: @angelidowu3
---
Angel Idowu is the JCS Fund of the DuPage Foundation Arts Correspondent.
---