It's common knowledge that many factories in the area employ immigrants to do all sorts of work, from baking pastries to cleaning bolts.
But a November report by the nonprofit publication ProPublica found that some of these immigrant workers are as young as 13, 14, and 15 years old. These children sometimes perform hard and dangerous jobs, against the law, and often work overnight shifts and go to school during the day.
ProPublica reporter Melissa Sanchez spoke to more than a dozen young immigrants in Bensenville who worked at factories throughout the suburbs as minors — but it's a wide-ranging issue. "They worked through at least four temp agencies at more than two dozen factories, warehouses and food-processing facilities. It's a widespread issue," Sanchez told "Chicago Tonight."
Since the story was published, Sanchez says support for the young immigrants has emerged from the high school they attend, York Community High School in Elmhurst, and residents of the suburb.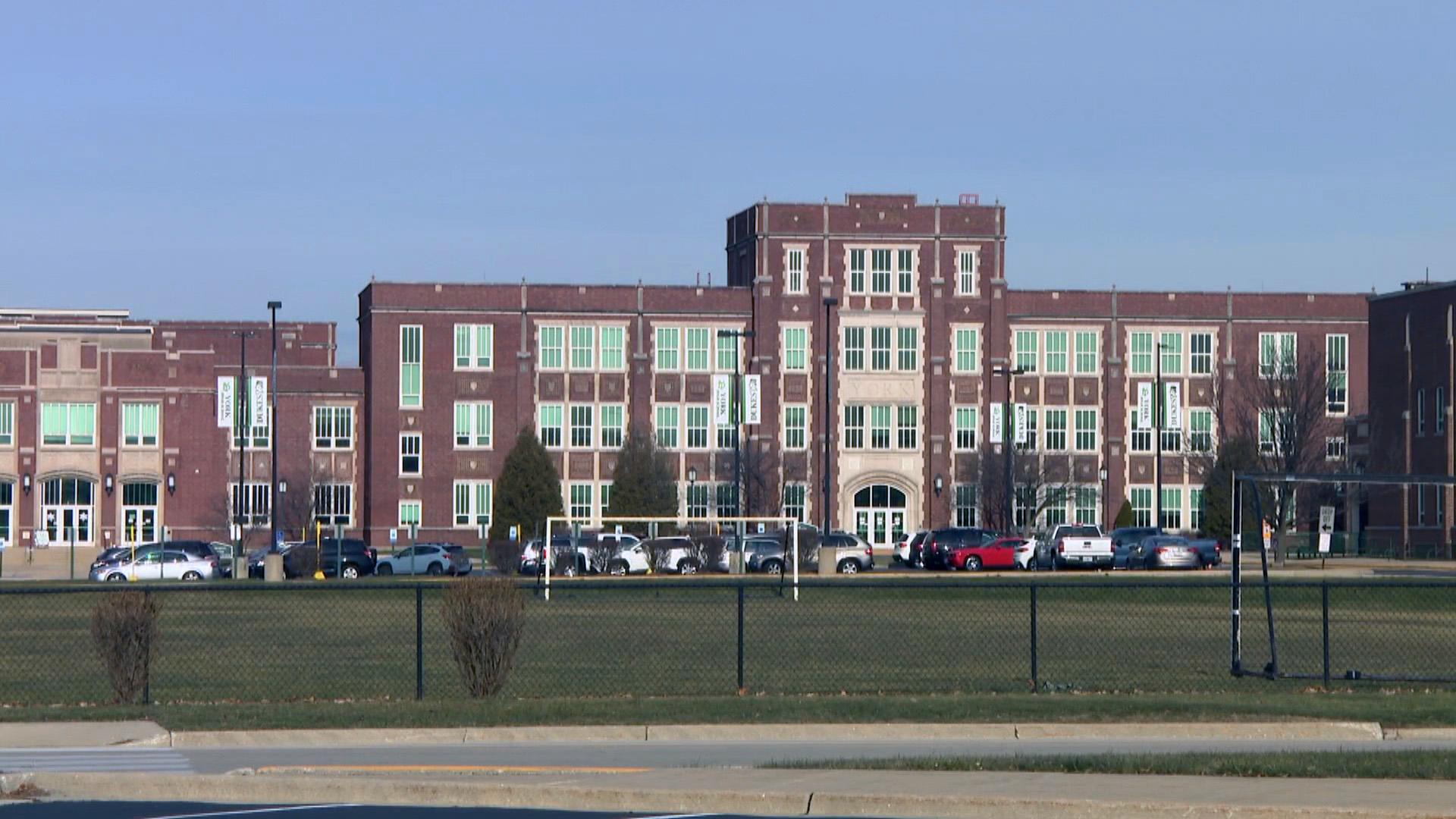 York Community High School in Elmhurst. (WTTW News)
"The teachers at their school … have heard from a number of people in the community who want to donate money to help the students profiled in the story. And some of the teachers are starting to talk through or imagine what a work-study program geared toward these kids might look like."
But the nature of the problem makes it risky for those involved to speak about it publicly or even try to address it. 
"We know that tens of thousands of young Central Americans came to this country in recent years. I suspect most came here with debts, and that a lot of them understand they are responsible for paying those debts off," Sanchez said. "I spoke with Maria Woltjen, who heads the Young Center for Immigrant Children's Rights, and she told me that everybody who works in the system – that is, with children in the immigration court system – knows that a good portion of the kids come here knowing they have to work to pay off debts and help their families.
"Holding a single employer to account won't fix the broader systemic issue of kids arriving here with massive debts and a need or desire to pay those debts off," Sanchez said. "If their workplace fires them for being underage or gets cited or shut down, they will just go looking for work someplace else."
---