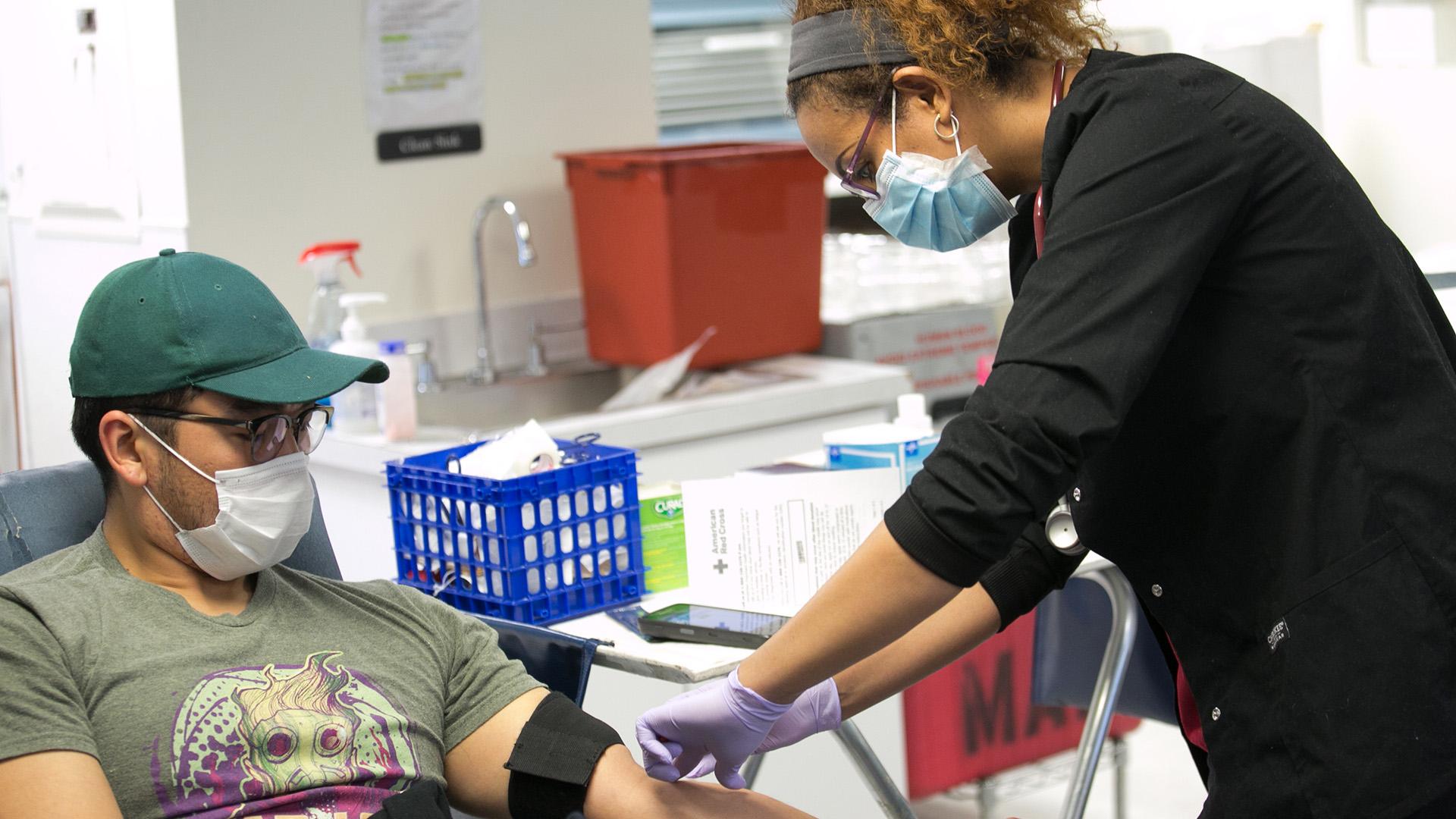 A Red Cross blood donor rolls up a sleeve to give blood during the COVID-19 outbreak at the Rockville Donation Center in Maryland. (Photo by Dennis Drenner / American Red Cross)
As Illinois continues dealing with its deadliest stretch of the coronavirus pandemic to date, state health officials are calling on residents who have had COVID-19 to consider donating plasma as their antibodies may help those who are actively fighting the disease.
Gov. J.B. Pritzker said many blood donation centers around Illinois, including the American Red Cross, are collecting convalescent plasma from those who have fully recovered from COVID-19.
"Since this is a new virus, the more information we have to study, the quicker we can find meaningful answers about its effectiveness," he said. "In other words, the more people who have recovered from COVID-19 who donate their antibodies, the better our ability to save lives."
---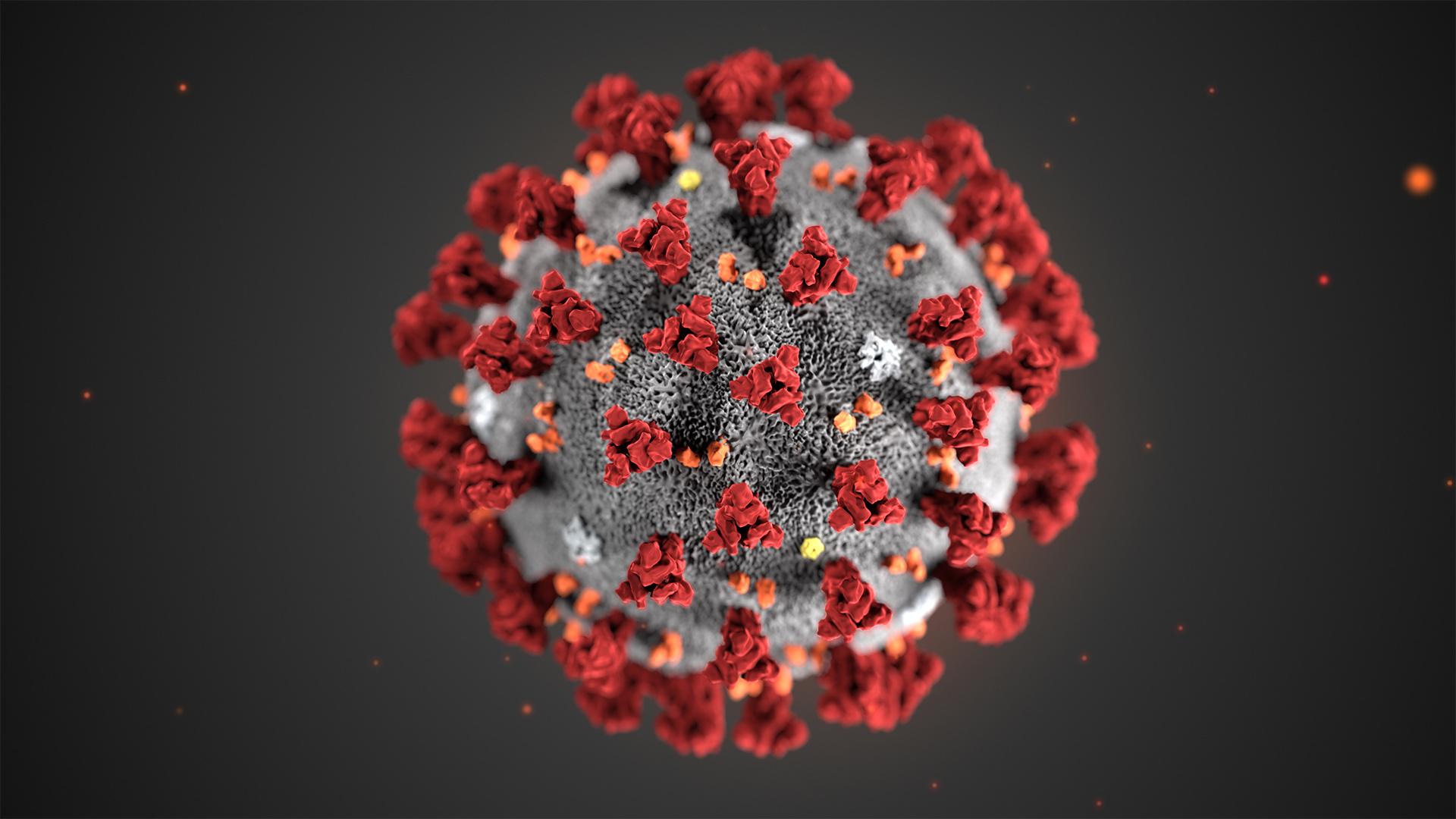 Full coverage of the COVID-19 pandemic from WTTW News.
---
Pritzker noted that research into convalescent plasma — which contains antibodies that may be used to help fight the coronavirus — as a treatment remains ongoing. Some studies have found it may not be an effective tool against the coronavirus.
Beyond plasma, Illinois is also in desperate need of blood donations, which are typically hard to come by during the holidays, Pritzker said, but even more so during the pandemic.
Celena Roldán, head of the Red Cross in Illinois, said blood collection is an essential service and is critical for many hospitalized patients including those undergoing surgery and cancer patients.
She said every blood donation is being tested for the presence of COVID-19 antibodies, and those that are positive may be processed into a convalescent plasma product for use as a possible treatment.
"We are asking everyone that is feeling healthy and well to please make an appointment to donate," Roldán said.
The Illinois Department of Public Health on Thursday reported 10,959 new cases of COVID-19 and 192 additional deaths, the second highest single-day death count, trailing only the 238 fatalities reported Wednesday.
The preliminary statewide positivity rate for cases as a percentage of total tests is 10.4%, according to IDPH data. Test positivity across the state — the number of positive tests as a percentage of total tests — is 12.3%, the data shows.
That rate is also hovering around the 12% mark in both Chicago (11.9%) and suburban Cook County (12.3%), according to IDPH regional data.
The U.S. notched a record 3,157 deaths on Wednesday alone, according to the tally kept by Johns Hopkins University. That's more than the number of people killed on 9/11, and shattered the old mark of 2,603 virus-related deaths, set on April 15, when the New York metropolitan area was the epicenter of the U.S. outbreak.
Pritzker said following the mitigation restrictions already in place will help drive down the number of deaths, but he noted that deaths are the last metric to decline after cases, hospitalizations and ICU usage.
"I don't know if there's any other thing that should be more powerful in people's minds about why they ought to follow the mitigations and stay home right now than the number of people who are passing away," he said.
The Associated Press contributed to this report.
Contact Matt Masterson: @ByMattMasterson | (773) 509-5431 | [email protected]
---