For more than 30 years, World AIDS Day, which takes place every year on Dec. 1, has sought to raise awareness of the global pandemic — one that's been largely out of the headlines in 2020.
This year, it also marks the launch of a new online exhibition telling the stories of women living with HIV in Chicago and across the country.
Called "I'm Still Surviving," the exhibition was organized by the History Moves project based at the University of Illinois at Chicago.
Fully digital because of COVID-19, the exhibition features recordings, testimonials and anecdotes from almost 40 women living with HIV in Chicago, New York and North Carolina.
That includes Chicagoans Marta Santiago and Cordelia, who asked us not to use her last name.
Santiago and Cordelia have lived with HIV for decades. In "I'm Still Surviving," both women share stories about their families, communities, diagnosis and more.
"There was a commercial that came on and it said, 'If you've had unprotected sex, if you've injected drugs, if you've …' and it was like the finger was pointing right at me from the TV, and I said, yep, yep. I just kept saying yep to everything they were saying," Santiago said in an interview about when she first learned she was HIV positive.
"When I first learned of my diagnosis, with the whole package that came with it … I thought I was going to be able to drink it away, drug it away, and that didn't happen. And I thought I wanted to be suicidal or commit suicide, but I was scared to so that didn't happen," said Cordelia.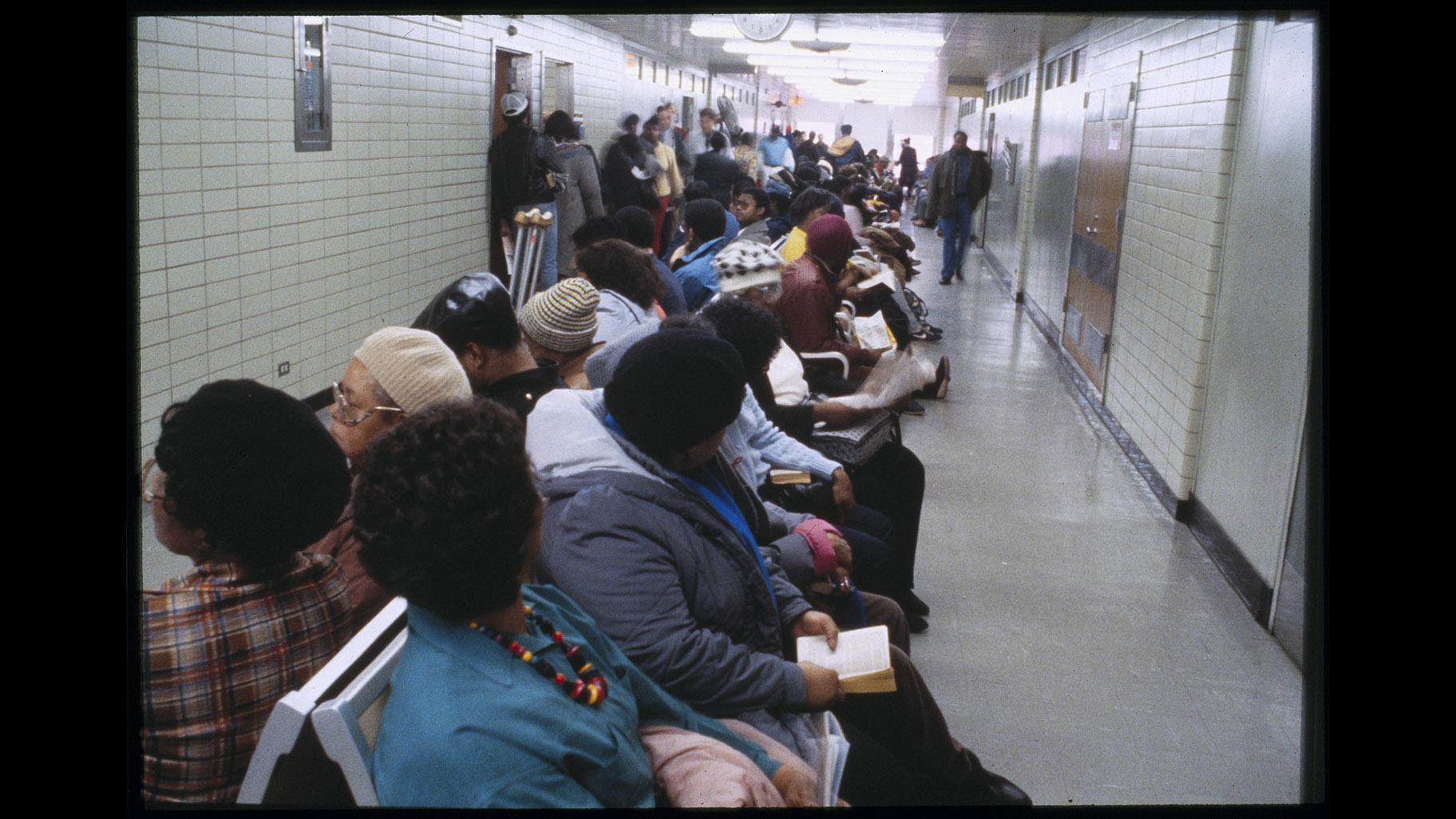 (Credit: David Ansell)
"I'm Still Surviving" was headed up by Jennifer Brier, a history professor and director of the Gender and Women's Studies department at UIC.
"The project really allows us to speak with women and have them tell their stories, and in combining their stories together, chart a history of HIV in the United States, and to really center the experiences of women and women's history," Brier said. "I think it's really an important lesson for us to bring to today, that we have to understand how women, how the female body, lives through illness, survives with illness, dies from illness. And we can't just think that studying the universal subject of men is going to give us the answer."
The exhibition also includes photos showing the role that cities and institutions have played in the women's stories – and in the larger history of HIV/AIDS.
One of those institutions is Cook County Hospital, where many women living with HIV in Chicago received medical care and found a wide range of support groups.
"That's what kind of got me back to, I guess you could say, not thinking so negative, not thinking that this was going to kill me, and realizing that I can survive this," Cordelia said.
Today, Cordelia and Santiago are both doing well and are eager to share how living with HIV changed their lives – and doesn't totally define who they are.
"It's sort of an honor to be part of this [project] … to show the world out there and those that are still afraid of the impact of HIV and living with it – life goes on," Santiago said.
"It's just amazing to know there's women all over the world just like me, and you would never know, because they're still living their life to the fullest," Cordelia said. "They're still looking healthy, being healthy, and they're still surviving." 
Visit the online exhibition "I'm Still Surviving" at stillsurviving.net.
---