As the city experiences another COVID-19 surge, a health care center on the Northwest Side is encouraging residents to remain resilient with the help of a public art piece.
In collaboration with the Chicago Public Art Group, visual artist Rahmaan Statik is bridging the gap between health care providers and the community they serve with a mural reminding them they're all in this together.
"We're all connected at the end of the day," Statik said. "These individuals are health care workers when they're here, but when they go home they're someone's mom, someone's dad."
Commissioned by PrimeCare Health, the facility has been working nonstop to meet a recent influx of COVID-19 test demands.
"Within the last few weeks, I've seen an increase from seven to 10 tests being done to at least 30-40 slots per day for testing," said Veronica Araque, senior practice manager of PrimeCare Health Belmont.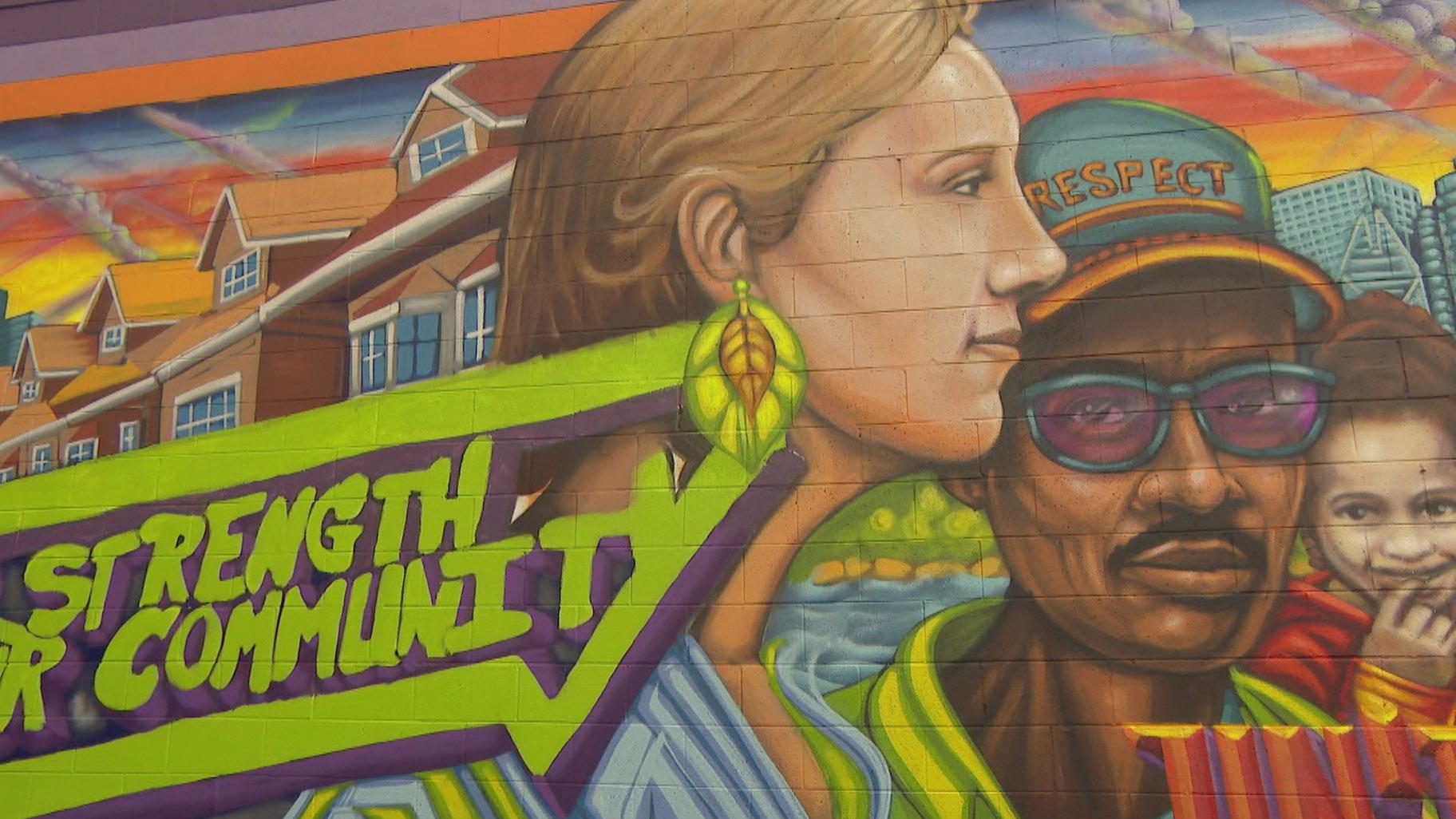 (WTTW News)
The mural provides relief to health care workers.
"It brightens up the community and most of us walk in and have been looking at it as it comes together," Araque said. "It provides more brightness and color throughout the day."
"The reality of what they're doing is, they're helping society stay together," Statik said. "They're almost like the fabrics of society."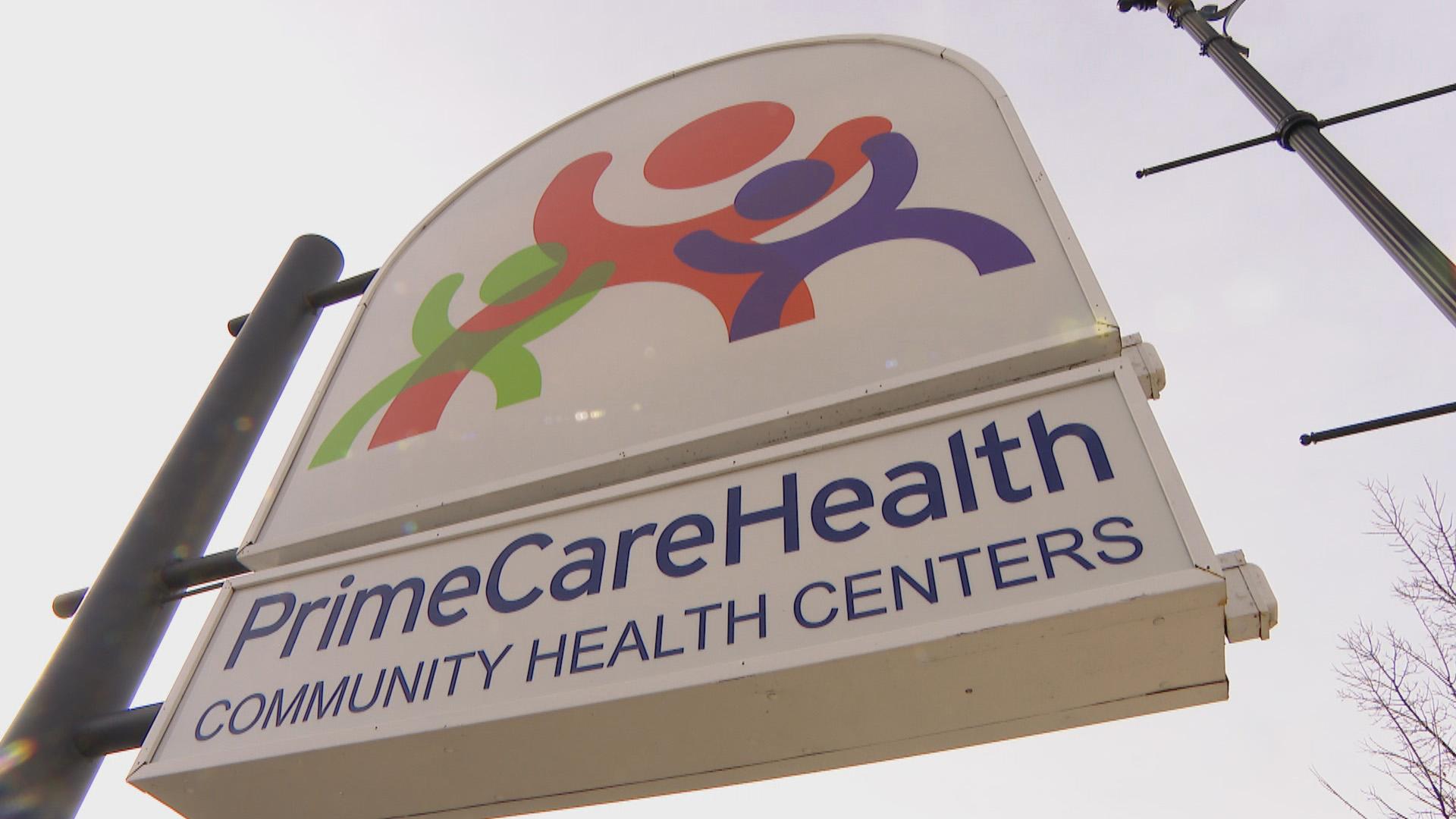 (WTTW News)
The work also reflects the similarities among the community's different cultures and ethnicities.
"It starts off with the two dancing ladies with both the Polish and Spanish word 'familia' to identify the culture they're connected with," Statik said. "Next to the lady is the eclectic Caribbean Black dude. It's an aesthetic of African culture that blends into Latin culture. I have a lot of homies that are Jamaican, Dominican and Haitian; they're Black but they're Latin at the same time. So it kind of blends in culturally and I wanted to highlight that because them being who they are is a result of the American cultural melting pot. It ends off with a saying, 'our strength is our community,' which is the bigger picture. That speaks volumes to the diversity of the community."
See the mural in person at PrimeCare Health, 5635 W Belmont Ave., in Belmont Cragin.
Follow Angel Idowu on Twitter: @angelidowu3
---
Angel Idowu is the JCS Fund of the DuPage Foundation Arts Correspondent.
---