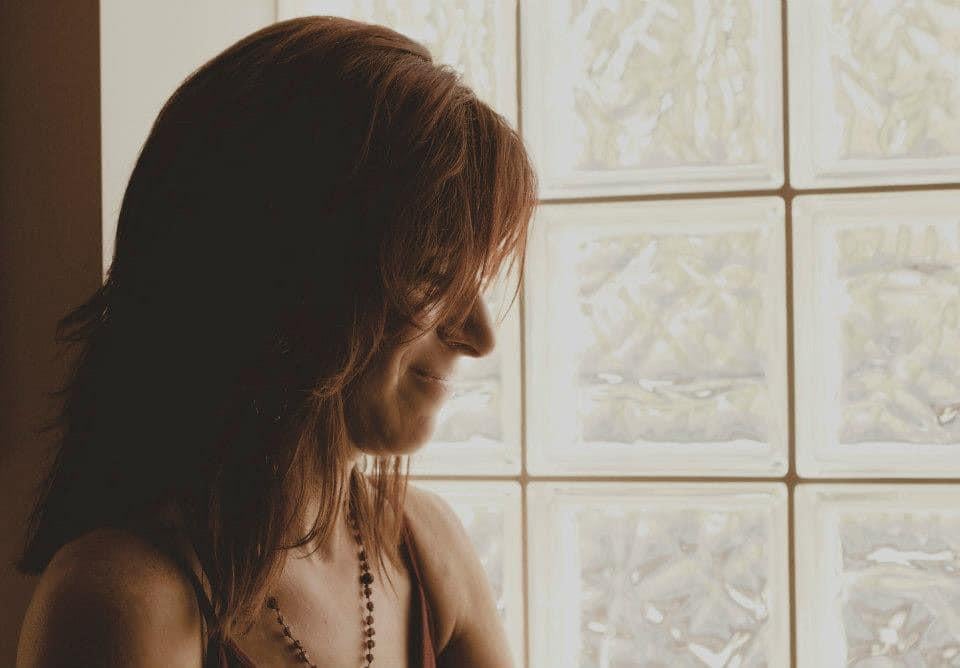 Catherine Ashton (Facebook photo)
Longtime Chicago yoga teacher and therapist Catherine Ashton, who served as a mentor and helped people heal from trauma through her practice, died Nov. 14 as a result of pancreatic cancer. 
Friends, family members and former students of Ashton gathered virtually on Sunday to remember her, sharing memories, lessons learned and words of wisdom from the yoga instructor that made a lasting impact on them. And in the spirit of Ashton's positive energy — she was known for dancing to loud music and looking at life with a glass-half-full view — the gathering wrapped up with a dance party to the song "Wild Things" by Alessia Cara. 
Friends from the Chicago area and Northwest Indiana, where Ashton also taught, remembered her as a courageous, gentle giant and a change-maker who bridged the gap between pain and healing and brought together people from different backgrounds and life experiences. Others said Ashton was fearless and made everyone feel welcome in her classes, despite their yoga level, background or socioeconomic class.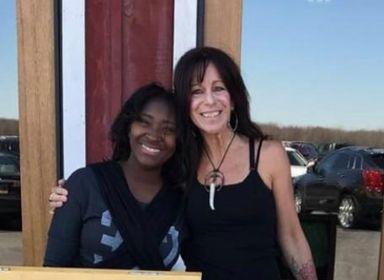 Tameka Walton, who organized the virtual memorial, poses with Catherine Ashton in 2019. (Courtesy of Tameka Walton) "Her classes were very accessible," said Tameka Walton, a friend and former student of Ashton's who organized the gathering. "It was not a yoga class, it was an experience. She took you on a journey of your own truth. Whatever words came into her spirit would land with each individual student in a different way."
With more than 30 years of experience, Ashton was the founder of Yoga To Transform Trauma, a nonprofit started in 2014 that helps people who have experienced various kinds of childhood, sexual or domestic violence. She was also a faculty member of Moksha Yoga Center's teacher training program in Logan Square and started her own private therapy practice in 2003. 
Walton said Ashton helped her heal her relationship with yoga as a Black woman and strived for equity and social justice through her practice. It has taught her how to show support for others, be a strong leader and honor self-love and growth. And as a mother of five, she said those are lessons she applies to her life every day. 
Walton, who met Ashton in 2013, became a certified yoga instructor through Ashton's teacher training program before moving on to help women and girls cope with trauma at the nonprofit organization Restored Hope. She said Ashton's knowledge, skills and language for addressing trauma in the body reflects her compassion for communities and her dedication to helping others. 
"She had love for the work she did and she had care and concern for each individual that came into her space," she said.
Anthony Joseph, Ashton's son, said he's not surprised by the impact his mother had on her students and friends within the yoga community and beyond. Originally from northern California, the family of two moved to the Chicago area in 1990. 
"Her family was her one love and her second love was helping people and being there for people," Joseph said. "Everybody who she met, she wanted to touch in some way." 
Ashton was also known for bringing recovery yoga to marginalized groups that needed it most. Under her nonprofit's community outreach program, Ashton taught weekly classes at no cost to people struggling with trauma in underserved communities, and also individuals in domestic violence shelters, children's centers, rape crisis centers, jails and mental health agencies. 
Lisa D. Daniels, an advocate and speaker for restorative justice who attended Sunday's virtual ceremony, told WTTW News she felt blessed to have known Ashton and share her memory with the community.
Catherine Ashton is remembered as a passionate yoga teacher and leader for trauma recovery. (Facebook photo)
"It makes me grateful to be a part of a group of people who had a shared experience because of one reason and reason alone: Catherine Ashton lived," Daniels said.
Daniels lost her son in 2012 to gun violence in suburban Park Forest and went on to found The Darren B. Easterling Center for Restorative Practices, named after her slain son. She met Ashton in 2017 at a yoga workshop and eventually learned how aromatherapy, breathwork, meditation and movement could be used as healing tools. The two collaborated on various healing summits and met once a month to stay in touch, she said. 
Daniels said she's lost a mentor and a friend but that her life has changed for the better from having met Ashton. She said the importance of moving trauma out of the body is a lesson she will always remember, as well as the impact of a famous Ashton mantra: See the truth, speak the truth, be the truth.
"Truth is hard for some people but it's necessary, even on the most minute level," she said. "I get to do that boldly and confidently, in part due to the time Catherine was in my life. She made a major contribution in giving me the courage to be honest in every space."
Yoga teacher Erika Hobbs, one of Ashton's former students and mentees, said Ashton's teaching style influenced her own and was a gift to people experiencing hardship, especially to women in the south suburbs and northwestern Indiana who lacked access to trauma treatment. Hobbs called her a leader in the traumatic recovery yoga space and hopes to continue her legacy through teaching and words of wisdom she learned from Ashton.
"She was the pioneer in the healing trauma training area because it's absolutely necessary, now more than ever," Hobbs said. "I want to figure out how to bring what she was doing to more people in those areas."
Ashton, who was in her 50s, is remembered by the community she influenced as well as her son, husband, her "soul" stepdaughter, her granddaughter and her daughter-in-law. Joseph wants the world to remember his mother as a kind, sweet and wonderful person and to pass down all the values she stood for.
He wants to remember her as a positive celebration of life, especially for his 4-year-old daughter.
"She always used to tell me to remember your roots," he said. "The lesson everyone can take from that is however the manner in which they touched her, to continue to carry that along." 
Ariel Parrella-Aureli is a freelance contributor to WTTW News: @ArielParrella
---