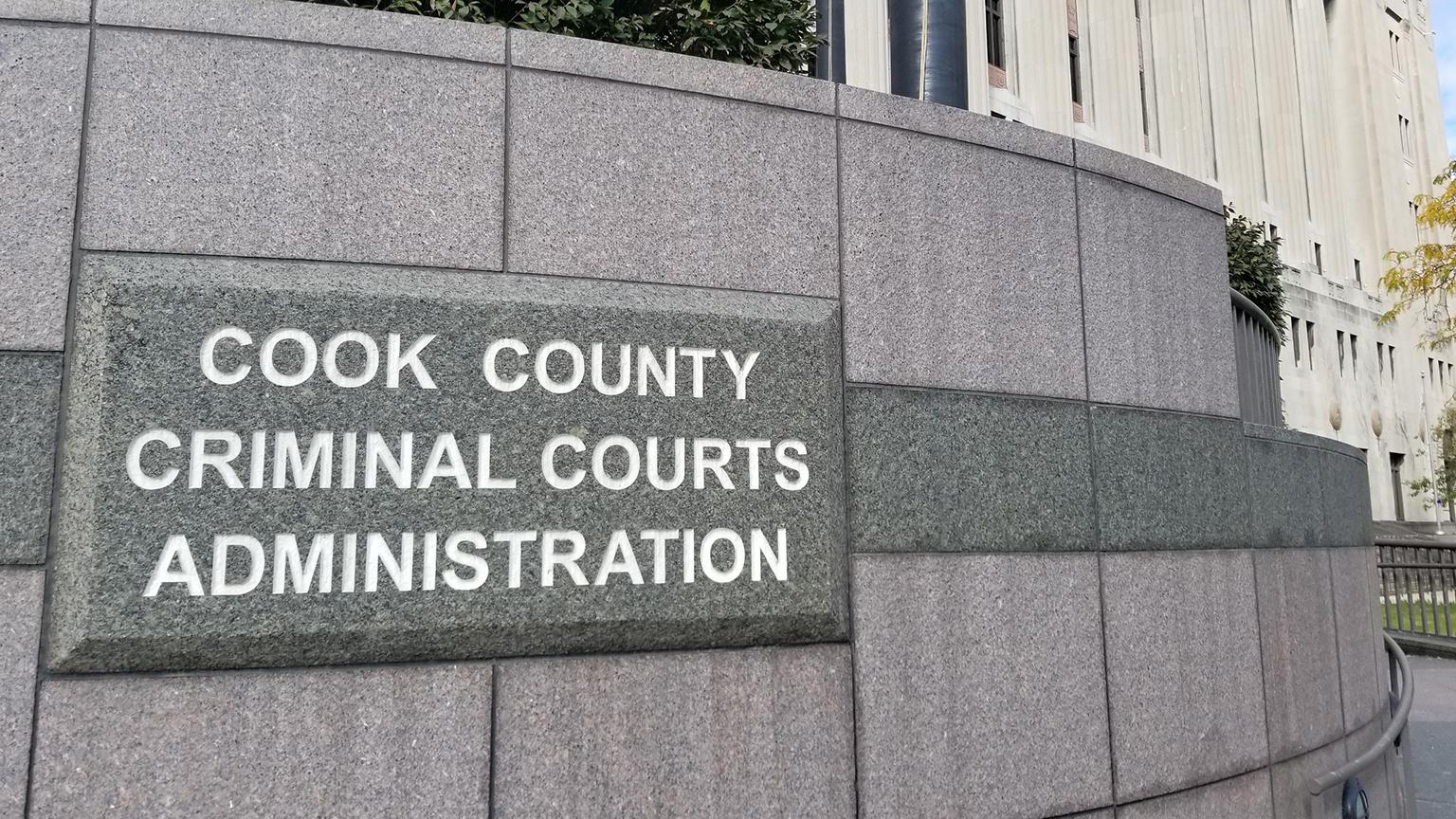 (Matt Masterson / Chicago Tonight)
Five Cook County Circuit Court judges and some three dozen other employees working under the office of Chief Judge Timothy Evans have tested positive for COVID-19 thus far this month.
Evans' office on Tuesday announced that a traffic court judge who works at the Daley Center had contracted the coronavirus, though he hadn't appeared in court for a month. This marks the 11th judge to test positive since the start of the pandemic.
Another judge also working at the Daley Center tested positive Monday, though they too hadn't been in court since late October. Last week, one judge each from the Leighton Criminal Court Building, the Cook County Juvenile Center and the Bridgeview Courthouse tested positive.
Four employees working under the auspices of Evans' office also tested positive Tuesday, including two Juvenile Probation Department workers, a Social Service Department employee from the Rolling Meadows Courthouse, and a court interpreter who last worked at the Cook County Juvenile Center and the Daley Center.
There are about 2,600 employees and about 400 judges in the Cook County Circuit Court system.
Since the pandemic began, 159 employees working under Evans' office have contracted the coronavirus.
Evans' office also reported two new resident cases at the Juvenile Temporary Detention Center, meaning 68 staffers and 61 residents there have now tested positive for COVID-19 since the start of the pandemic.
These cases come as both Chicago and the rest of the state continue to see a second surge of the coronavirus.
Chicago's rolling seven-day positivity rate is currently at 16%, up more than 3% from last week, according to data from the Chicago Department of Public Health. There's also been an average of 2,296 new daily cases over the past seven days, up 31% from last week.
The Cook County Circuit Court system moved to a mainly virtual format during the onset of the pandemic, replacing in-person hearings with Zoom calls in March. In July, courts did resume some in-person matters, but most activities have remained virtual.
In the federal court system, U.S. District Chief Judge Rebecca Pallmeyer last Friday ordered all criminal and civil jury trials to be suspended until further notice in an effort to prevent COVID-19 spread within the Dirksen Federal Building.
Contact Matt Masterson: @ByMattMasterson | [email protected] | (773) 509-5431
---