Heidi Stevens is a writer at the Chicago Tribune who taps into many of her own experiences for her "Balancing Act" column. But writing about her COVID-19 diagnosis — and an underlying heart condition — gave her pause.
Stevens was not experiencing any symptoms when she got a coronavirus test so her daughter could have a few friends come to a socially distant birthday party.
"The positive test was a shock. We've avoided crowds and restaurants and we always wear masks when we leave the house," Stevens wrote in a column this week.
Her worry instantly turned to her kids, who tested negative — and her heart.
"My heart because I already have a heart condition brought on by a virus," Stevens wrote. "I had viral meningitis in 2011 and, a cardiologist surmised, my body sent fluid to my organs to protect them. The sac of fluid near my heart never reabsorbed, so I live with a pericardial effusion that has neither shrunk nor grown in the past 9 years. It's a minor inconvenience, but a nagging reminder that viruses can do unexpected, lasting damage to your organs."
Soon thereafter, the symptoms ramped up. Stevens had a searing headache, brain fog, body aches, dizziness and more. Her primary care doctor told her to go to the hospital where she was admitted.
"After an initial triage and electrocardiogram, I was given a blood test for COVID-19 markers. One protein that doctors check for is troponin, which tells them the virus has damaged your heart. My troponin levels were more than three times the healthy limit. They checked again in a few hours to see if they'd gone down. They'd gone up," she wrote.
After top-notch hospital care, the troponin levels went down and she was sent home.
"The next eight days at home I had to wrap ice packs around my head and secure them in place with a stocking cap to dull the headaches. I didn't move much from the couch," she wrote. "The cardiac injury is likely acute, rather than chronic. I feel pretty good now, seven weeks after I was diagnosed."
She still doesn't know how she contracted COVID-19, but her's is a cautionary tale.
"I'm scared — about how many more infections, hospitalizations, deaths lie ahead of us, about spikes across the country, about folks gathering for Thanksgiving," she wrote. "I have high hopes for our ability and willingness to protect one another. It is, in fact, our only option to defeat this virus, which has already stolen so much."
Stevens recently donated convalescent plasma to help other battling COVID-19.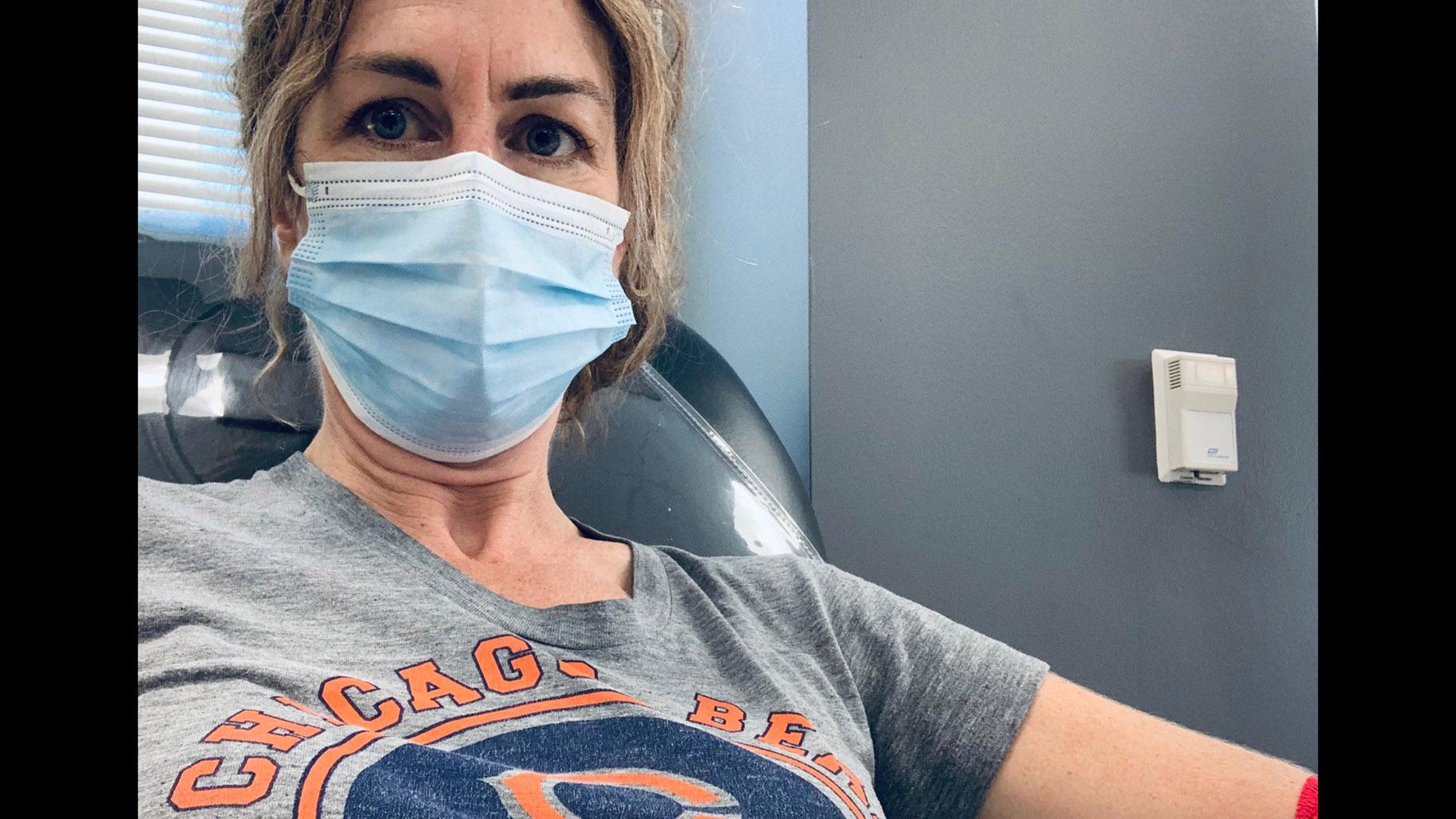 (Courtesy of Heidi Stevens)
---