Angela Reyes, of Berwyn, used to work at a mental health hospital in the Chicago area. But after day cares shut down and classes moved online to prevent the spread of the coronavirus, the mother of four had to quit her job.
Once day care was available, Reyes, whose oldest child is 8 years old, said her workplace wasn't willing to accommodate her children's day care and e-learning schedules. 
"I'm in an impossible situation," Reyes said. "I can't just find a new day care. The day cares are limited right now … I can't just come up with solutions. I need someone on the other end to work with me."
Reyes' two school-aged children have speech delays. In order to ensure they get the services they need, Reyes said she is partially homeschooling them and partially schooling them online.
"The teaching that I have to do with the kids is more hands-on with them because of the speech delay," Reyes said. "Essentially, I'm doing a lot of remedial stuff. I'm getting a lot of support from the school to do that thankfully, but it's still really, really intensive."
Reyes is not alone. Dubbed a "she-cession," women are disproportionately exiting the workforce during the pandemic. Economists and others are alarmed by the mass exodus, which they say reverses the progress women have made in the workplace.   
Since February, nearly 2.2 million women have left the workforce, according to the National Women's Law Center. The ratio of women in the labor force has fallen to levels not seen since 1988, NPR reports.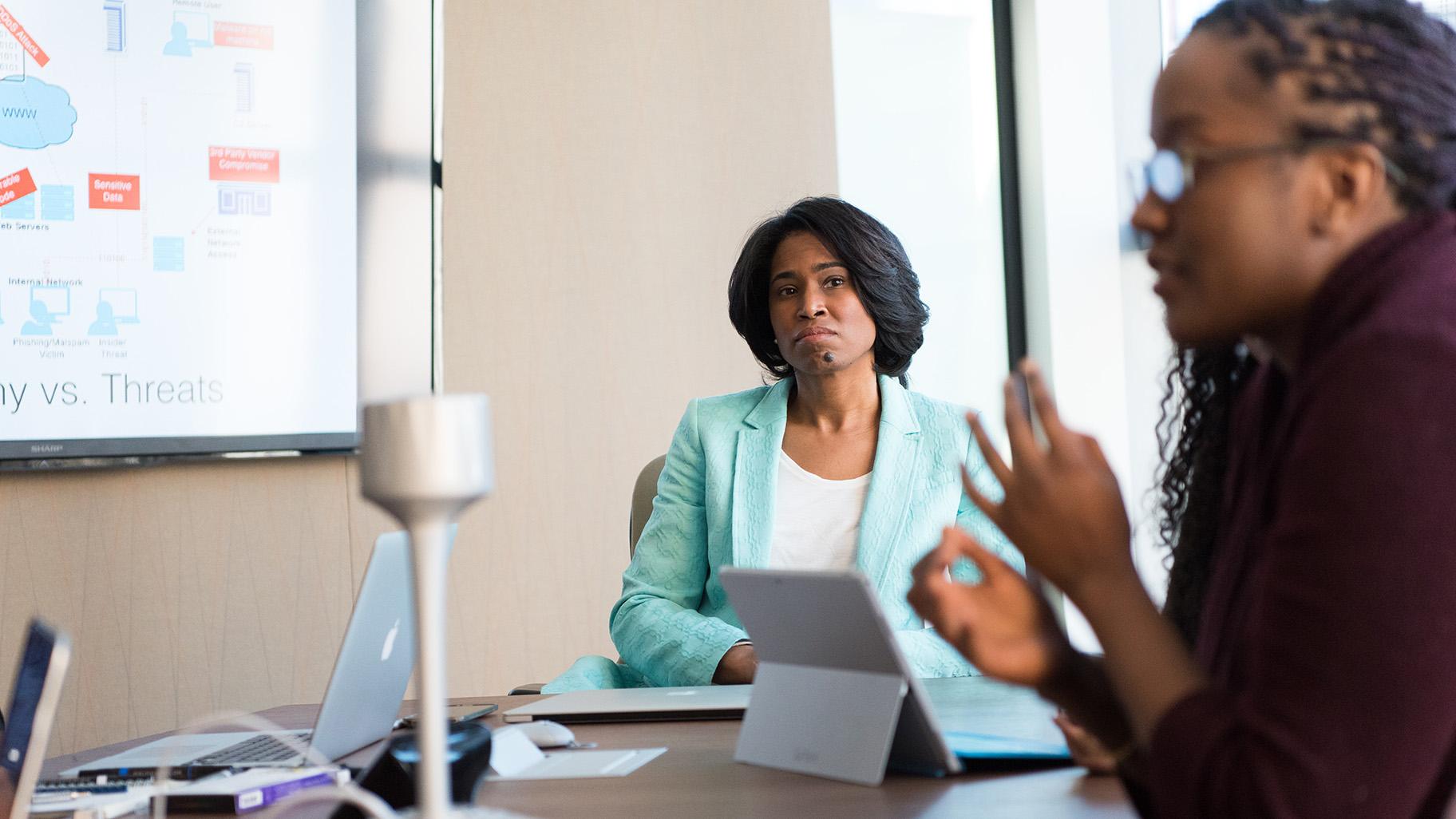 (Photo by Christina @ wocintechchat.com on Unsplash)
"The inequities that existed before the pandemic — and structural inequities that we had in the workplace — have only been exacerbated and amplified with the pandemic," said Annie Warshaw, the CEO and co-founder of Mission Propelle. "Women are having to make a choice between taking care of their kids, which they were the ones primarily doing it before the pandemic, and staying in the workforce."
Mission Propelle works with children, teachers and employers to achieve gender equity. Since the pandemic started, it has consulted with companies to keep moms from leaving the workforce. 
Choosing between a career and taking care of her child's education is something Christina Cicero is familiar with. The mother of a 6-year-old with autism spectrum disorder worked as a nursing professor at a community college in the western suburbs. At the beginning of the pandemic, she taught both her students and her son.
"It just turned into 60-hour workweeks, up all night recording, dealing with students and writing new exams," Cicero said. "It was insane. Having to do that plus all his — not only school, but therapies, occupational therapy, speech therapy and special ed at home. I was everything."
Cicero has since left her job, though she plans to return after the pandemic. She is now a triage school nurse who does contact tracing for a high school. 
"There's no way I could have done what I was doing on top of what I needed to do for him," Cicero said. "It's a financial cut. I left my job that I love, and have a master's to do. It's been hard."
A survey by Boston Consulting Group in April and June found that parents are spending 50 extra hours a week on household education and child care responsibilities (broken up by gender, women are spending 55 additional hours per week), said Emily Kos, a partner at BCG's Chicago office. She has three children, all ages 5 and and under. 
In July, nearly 30% of parents said they felt like their companies had done nothing to help them, up from 22% in April, Kos said. 
"The fact that almost a third of people feel like their employers are doing nothing is really powerful," said Michelle Stohlmeyer Russell, senior partner at BCG's Chicago Office who has a fourth grader and sixth grader learning at home. "Companies really need to be thinking about this. The answer isn't necessarily forcing everyone to stay in the workforce … but how do we make sure that we don't lose a disproportionate amount of women?"
The long-term impact
Most women with school-aged children are between 30 and 49 years old, Warshaw said. "That's the age range when most women are getting their promotions and building their career. If they're stepping out during those critical years, they're not going to break the glass ceiling. They won't even see the glass ceiling."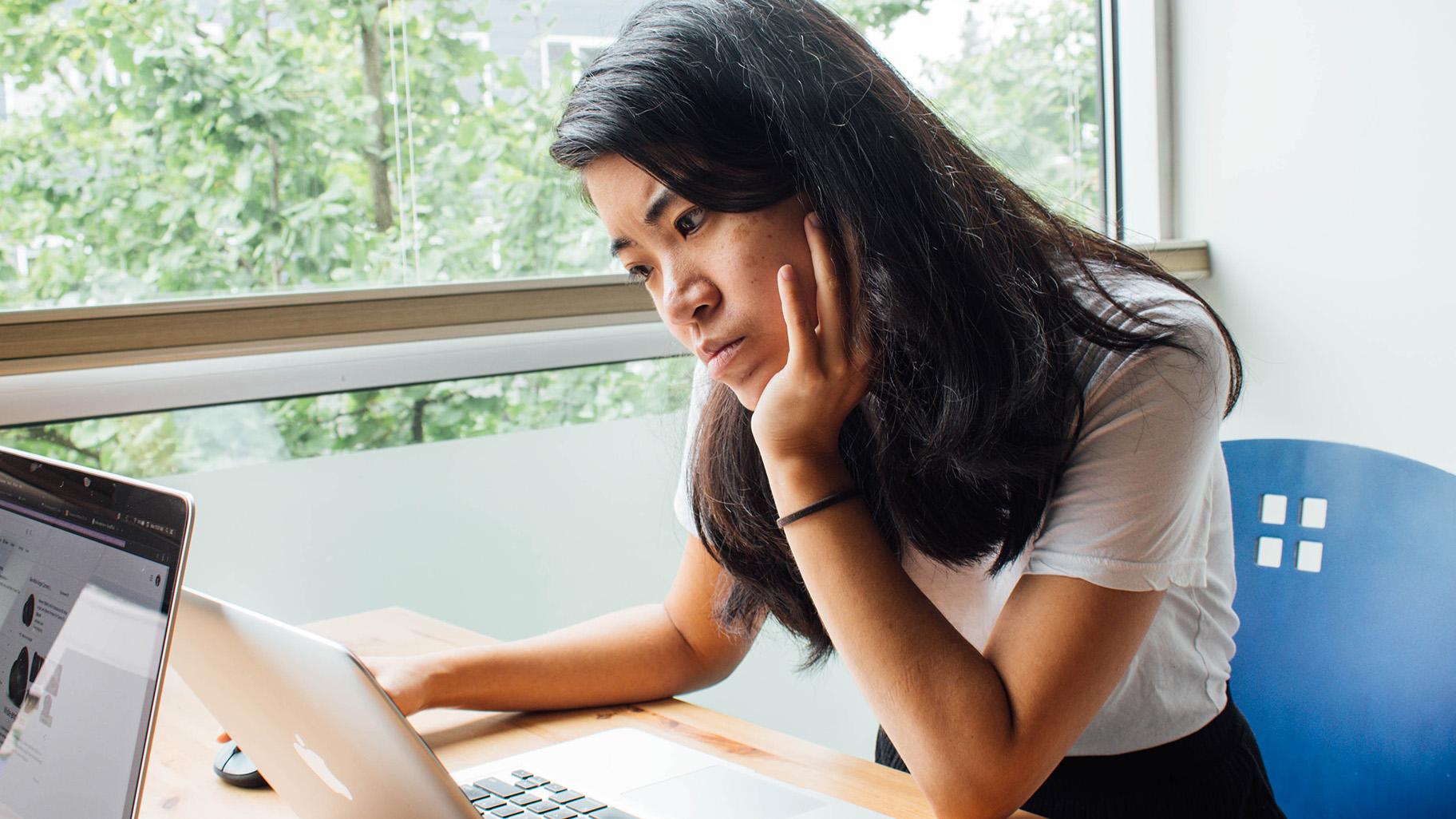 (Photo by Iris Wang on Unsplash)
Women need to know they aren't alone in navigating work and home responsibilities, said Maria Salterio Doughty, president and CEO of The Chicago Network, a professional organization that works to empower women to lead and help create gender equity in organizations. 
"They have to understand that this is something that is happening across the board at every single level, in every single organization," said Salterio Doughty. "It's not just in the lower levels, it's in the senior level as well."
Organizations need to be flexible, she said, giving employees grace, allowing them to step away and finding other solutions.  
Otherwise, she said, the consequences will be long-lasting.
"You have less women in leadership, you have less women in the CEO positions, you have less women with decision making authority and power," said Salterio Doughty. "If they're not in the pipeline, we're not gonna see them at the top." 
---