The Corner Bar in Bucktown has long been a place for neighborhood residents to get together and knock back a drink or two — save for a break during Prohibition when, per lore shared with current owner Peregrine Angthius, it kept its doors open as an ice cream shop.
Alcohol is no longer prohibited outright, but state-mandated coronavirus mitigations that ban any indoor dining and drinking at licensed bars and restaurants mean that once again, The Corner Bar can't serve its customers a cocktail or draft beer – forcing Angthius to transform the corner bar into something like a corner store.
From Wednesdays through Sundays, the bar sells hot Dark Matter coffee in to-go cups, plus cigarettes, wine, six-packs of beer, four-packs of Topo Chico mineral water, some pastries.
"We're working on expanding our snack situation here," she said.
---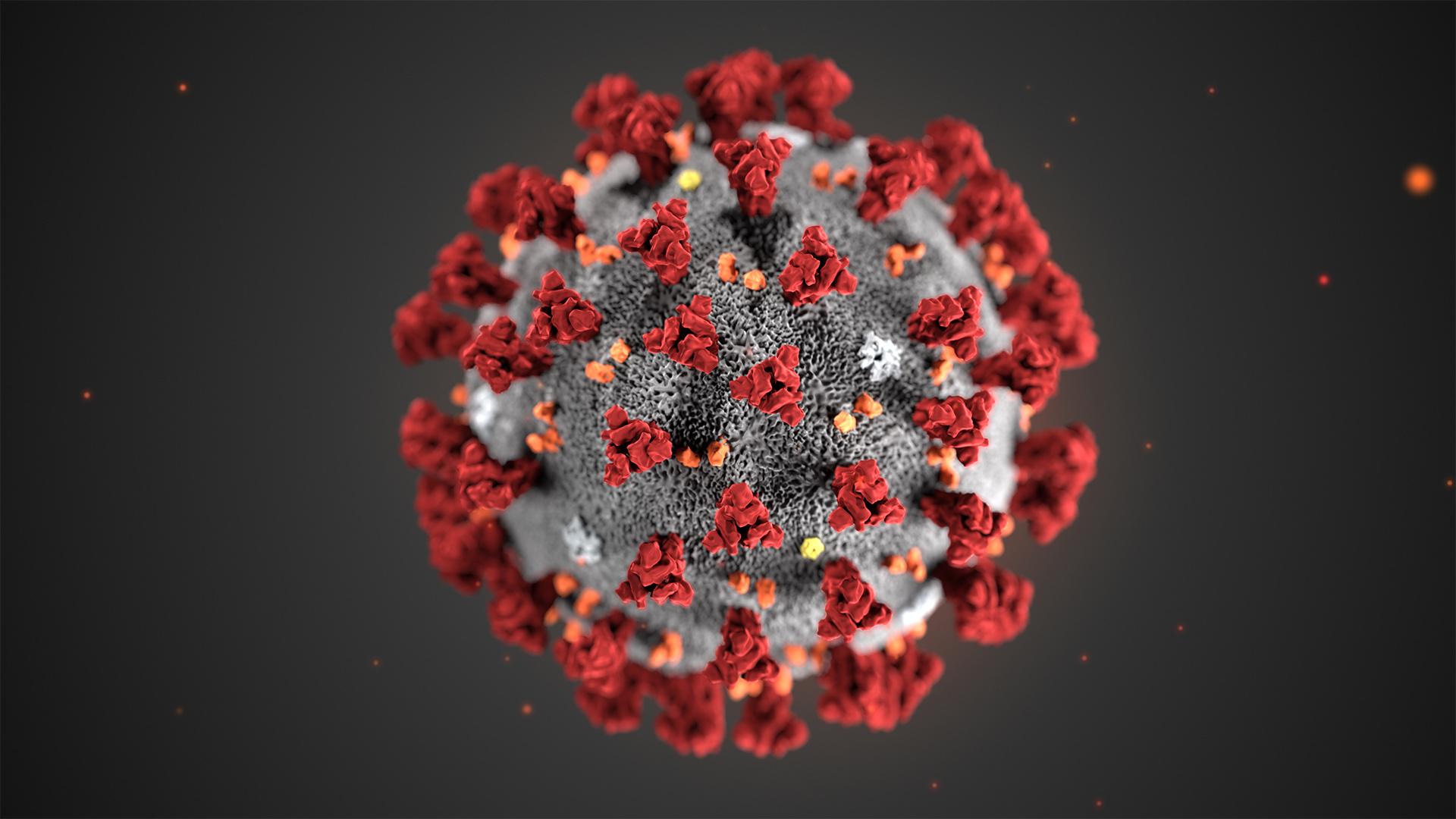 WTTW News is renewing its commitment to covering COVID-19. Find our full coverage of the pandemic here.
---
With a five-year lease on the bar and rent to pay, Angthius said it's a matter of navigating government red tape; finding a way to stay open that's legal and safe after completely shutting down early in the pandemic.
She tried to get the OK to open a patio last year but was turned down. She may try again after winter.
As for 2020: "We closed for like six months because we were waiting to hear what the city was going to say. I naively thought that maybe, 'Oh this will be the week they can tell us that we will open again as a bar, the thing that we're supposed to be.' But after six months of sitting around and them doing nothing and helping zero, you know it's just like what legally is within my reach that I can do that isn't going to get my liquor license put in jeopardy or put anyone at risk for getting sick," she said. "We're being as safe as we can. If the city tells me we have to close completely then we will, but I don't want to do that if I don't have to."
Other Chicago establishments have decided to close down, at least temporarily, including Andersonville beer haven Hopleaf.
Founder and owner Michael Roper said things were workable with the restaurant and bar's nine patio tables during the summer, but it's untenable in the winter months when Hopleaf is hostage to the weather.
"It's so uncertain whether we can open. How do you schedule people and how to you buy perishable food knowing that it may not be used for several days because the weather is foul?" he said.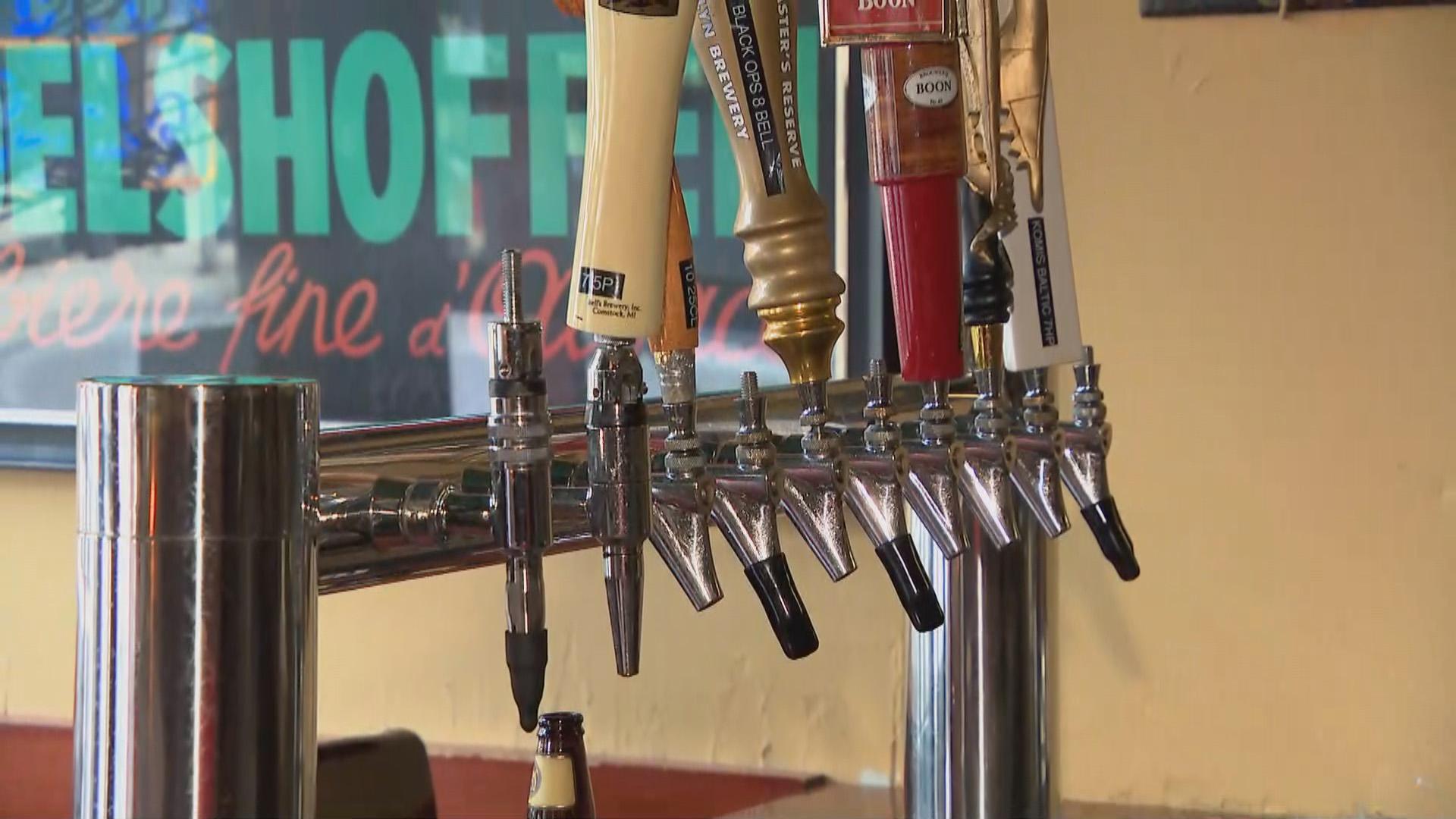 Andersonville bar and restaurant Hopleaf (WTTW News)
It's reached the point that Hopleaf is losing more money with its doors open that it will with them closed.
"We suspended our trash service. We shut down – we have 29 coolers here, we shut down almost all of them. Today as I speak we are doing a final cleaning of our draft system, we'll be shutting that down. That means we're shutting down several electric motors that run 24 hours a day. We turned out heat down to just what it has to be to keep the pipes from freezing," said Roper, wearing a coat and hat as he sat in the darkened pub on Monday.
Without customers or employees, he can cut workers' compensation and other insurance expenses; there's no need to pay a music licensing service if there's no one at Hopleaf to listen to music.
The business is Roper's passion; it's his life, he said. He doesn't want to close it, even for the next few months.
But he's doing so with the belief that when there's a vaccine or at least when COVID-19 cases retreat, he'll be in a better position to reopen Hopleaf.
"(Closing now) may be our ticket to survival," he said.
When Hopleaf comes back he said it may be better than ever. In 2019, he had trouble finding employees; an unfortunate reality of the pandemic means that as more of his competitors close, there will be a surfeit of trained service employees to hire.
For Sandy Chen of the French/Mediterranean restaurant Le Sud in Roscoe Village, the decision to indefinitely close wasn't a financial one.
She'd recently sprung for (and went through the painstaking process of assembling) plastic dome "igloo" structures so diners could eat outside, and nearly every reservation for them was booked through the end of the year.
For her team, suspending operations was more practical, and sanity-saving.
Chen said she was exhausted, trying to manage keeping the restaurant sanitary, keeping up with changing restrictions, worrying about every time a worker had a sore throat.
"It's mostly the fear. I worry so much every day, just doing triple the amount of work, sanitizing, to pay attention to the staff, make sure they're healthy" Chen said. "That was hard. It's mostly the fear."
Follow Amanda Vinicky on Twitter: @AmandaVinicky
---