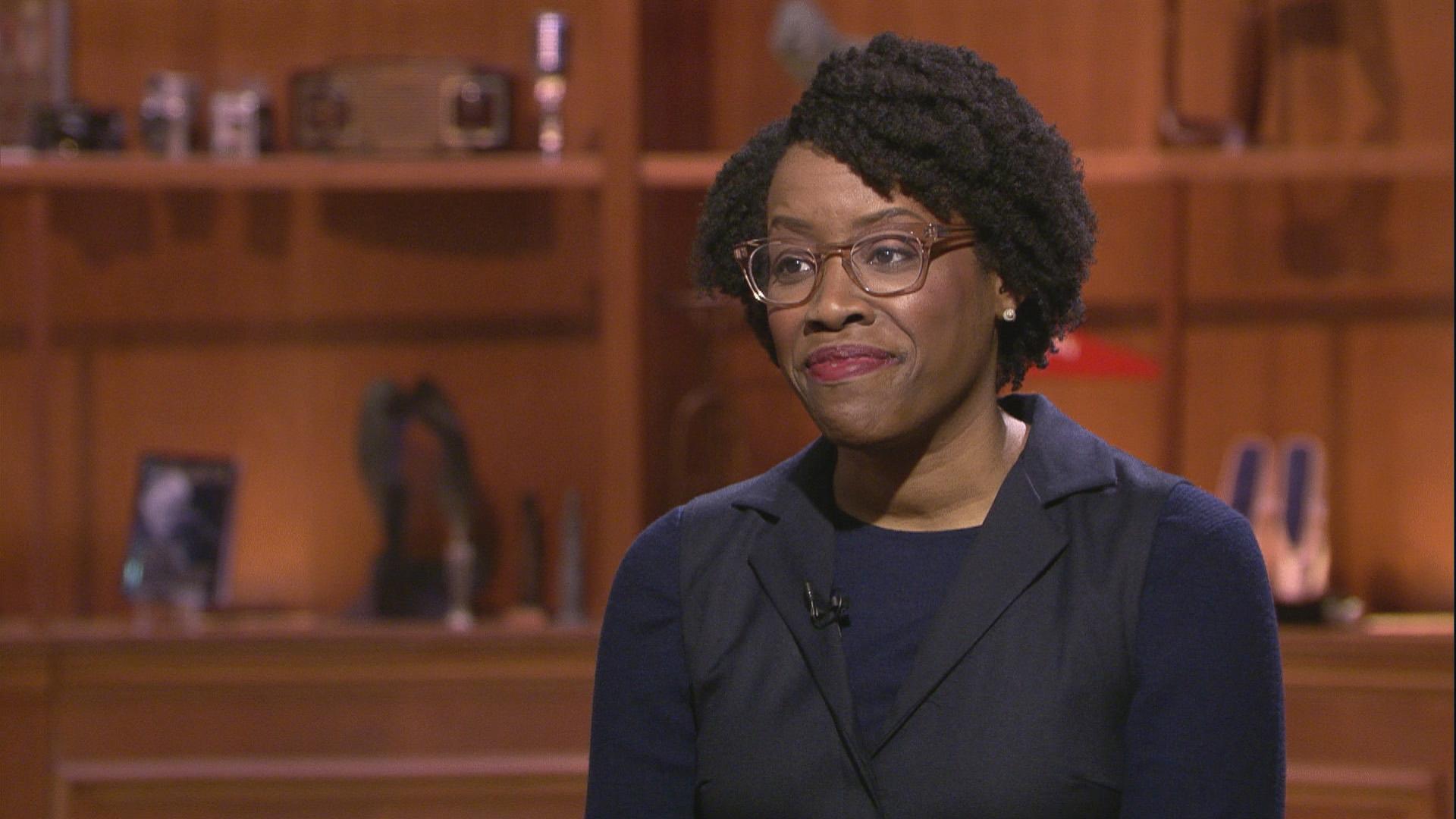 U.S. Rep. Lauren Underwood appears on "Chicago Tonight" on March 19, 2020.
U.S. Rep. Lauren Underwood won a second term in representing the 14th Congressional District, which includes Naperville, by defeating state Sen. Jim Oberweis, according to the Associated Press.
The AP's tally on Thursday put Underwood at 200,037 votes, getting 50.5% of the vote to Oberweis' 195,749 votes or 49.5%, with Underwood 4,288 votes ahead of her rival.
Underwood declared victory in the closer-than-expected race Thursday afternoon, citing the AP's call.
"This was a tough race under some very difficult circumstances, and I want to say thank you to my supporters, the voters, and our elections officials for their diligent work," Underwood said.
Oberweis declared victory on Nov. 5, after ballots cast on Election Day put him ahead of Underwood. 
However, Oberweis saw his lead cut and then eclipsed by ballots cast by mail. 
Oberweis declined to concede on Thursday. 
Illinois election officials have until Nov. 17 to finish counting ballots.
"We are committed to exploring all of the legal options at our disposal and will pursue these options that are afforded our campaign under law," said Travis Akin, a spokesperson for the Oberweis campaign.
Oberweis could request a recount once the election is certified as complete, but it would be unlikely that process would change the several thousand votes he needs to alter the outcome.
Including parts of McHenry, Will and Lake counties, the majority-white district was represented by disgraced GOP U.S. House Speaker Dennis Hastert from 1987 to 2007. Hastert served time in prison after being convicted of orchestrating a hush-money scheme to avoid disclosure of allegations that he sexually abused young boys before his political career began.
Underwood, 34, became the first African American, the first woman and the first millennial to ever represent the 14th District in 2018 when she defeated former U.S. Rep Randy Hultgren. Underwood, a nurse, is also the youngest Black woman to be elected to the U.S. House.
Underwood's apparent victory cements the Democratic Party's hold on Chicago's suburbs. She will return for a second term in Congress alongside U.S. Rep. Sean Casten, who won a second term to represent the neighboring 6th District.
They will be joined in January by U.S. Rep.-elect Marie Newman, who will represent Illinois' 3rd District, which includes parts of Chicago's South Side and south suburbs.
Contact Heather Cherone: @HeatherCherone | (773) 569-1863 | [email protected]
---