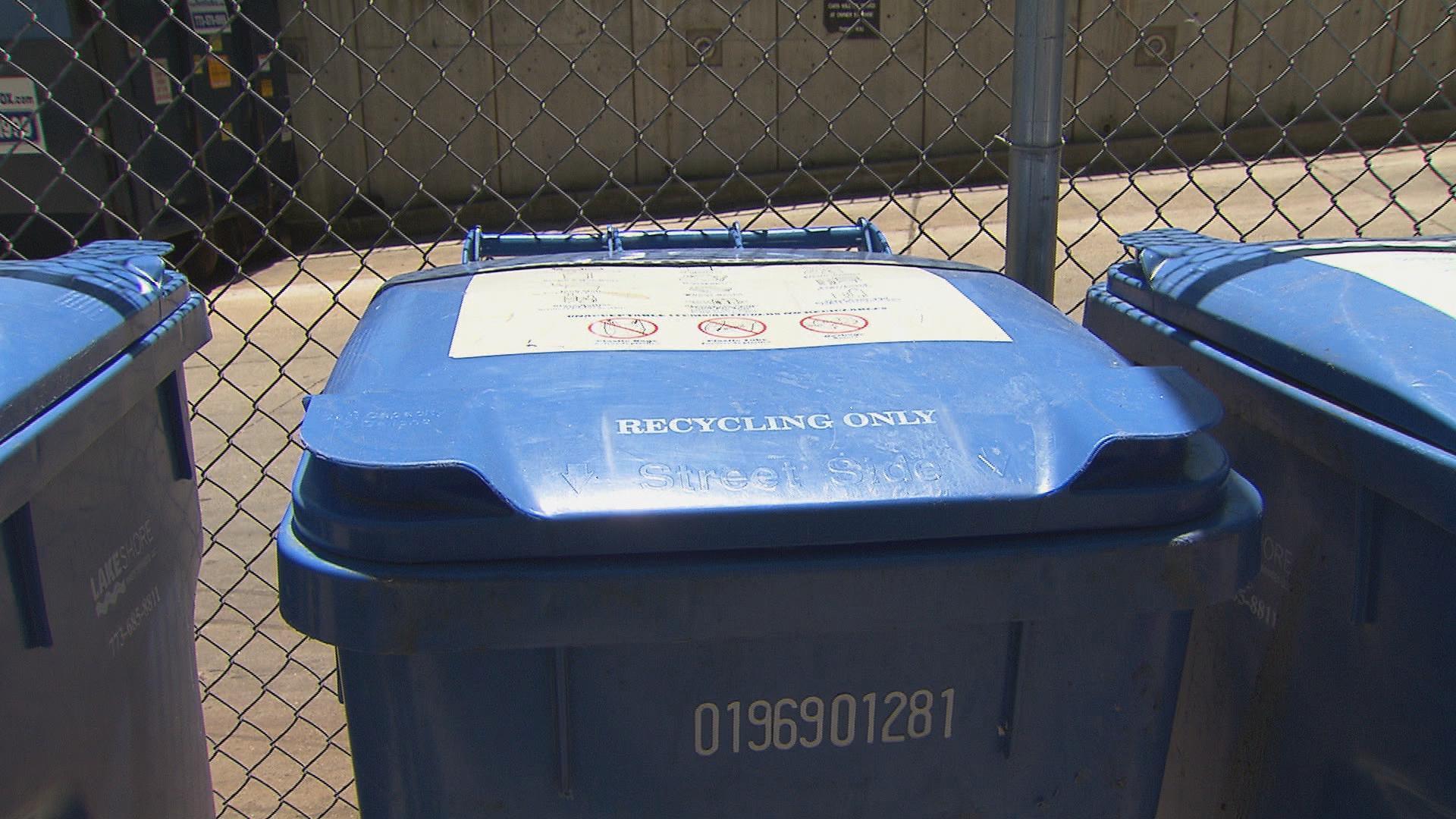 (WTTW News)
Between 8% and 9% of the trash produced every year by Chicago residents is kept out of landfills, officials said Friday — acknowledging that the city's efforts to boost Chicago's recycling rate remain stalled.
For the fourth year in a row, leaders of the Department of Streets and Sanitation told aldermen during their annual budget hearing that they were committed to doing more to keep recyclable paper, glass and plastic out of area landfills.
"We don't like where we are at," said Commissioner John Tully, who told aldermen that the city made some progress during the past year in increasing the total tonnage of trash recycled and had fewer blue recycling carts tagged as contaminated by crews.
By comparison, residents of New York City recycled 17% of their trash. In Los Angeles, the recycling rate is 76.4% — in part because of strict rules set by California officials.
The high-water mark for Chicago's recycling rate came in 2014, when it hit 11.08%, according to city data. That was the first year that blue carts rolled out to all single-family homes.
Chicago's rate has been so low for so long for a number of reasons, said Department of Streets and Sanitation Deputy Commissioner for Policy and Sustainability Chris Sauve. That includes a drop in the price recycled goods can sell for in the international market and a lack of local facilities that can process glass, plastic and paper for reuse, he said.
However, big changes for the city's recycling program — which divides the city into six sections — are on the horizon, officials told aldermen.
In two of those sections, 27 city crews with city workers empty blue carts. In the rest of the city, two private firms — Waste Management and Sims Recycling Services — pick up recycling, officials said.
However, those firms' $12 million contract, backed by then-Mayor Rahm Emanuel in 2011, has expired and private firms have until the end of November to submit new proposals to city officials.
Any new deal, set to start in January and last for three years, will include penalties for the contractors if they miss pickups, a frequent complaint of residents, as well as plans for more composting of organic waste, Sauve said.
The city should also rethink how it picks up waste not contained in a cart, like mattresses and other refuse left in alleys and in vacant lots, because that pushes down the city's recycling rate, Sauve said.
Changes like that could be made once an ongoing study of the city's waste and recycling policies is completed in 2021 by the Delta Institute, Tully said.
Contact Heather Cherone: @HeatherCherone | (773) 569-1863 | [email protected]
---