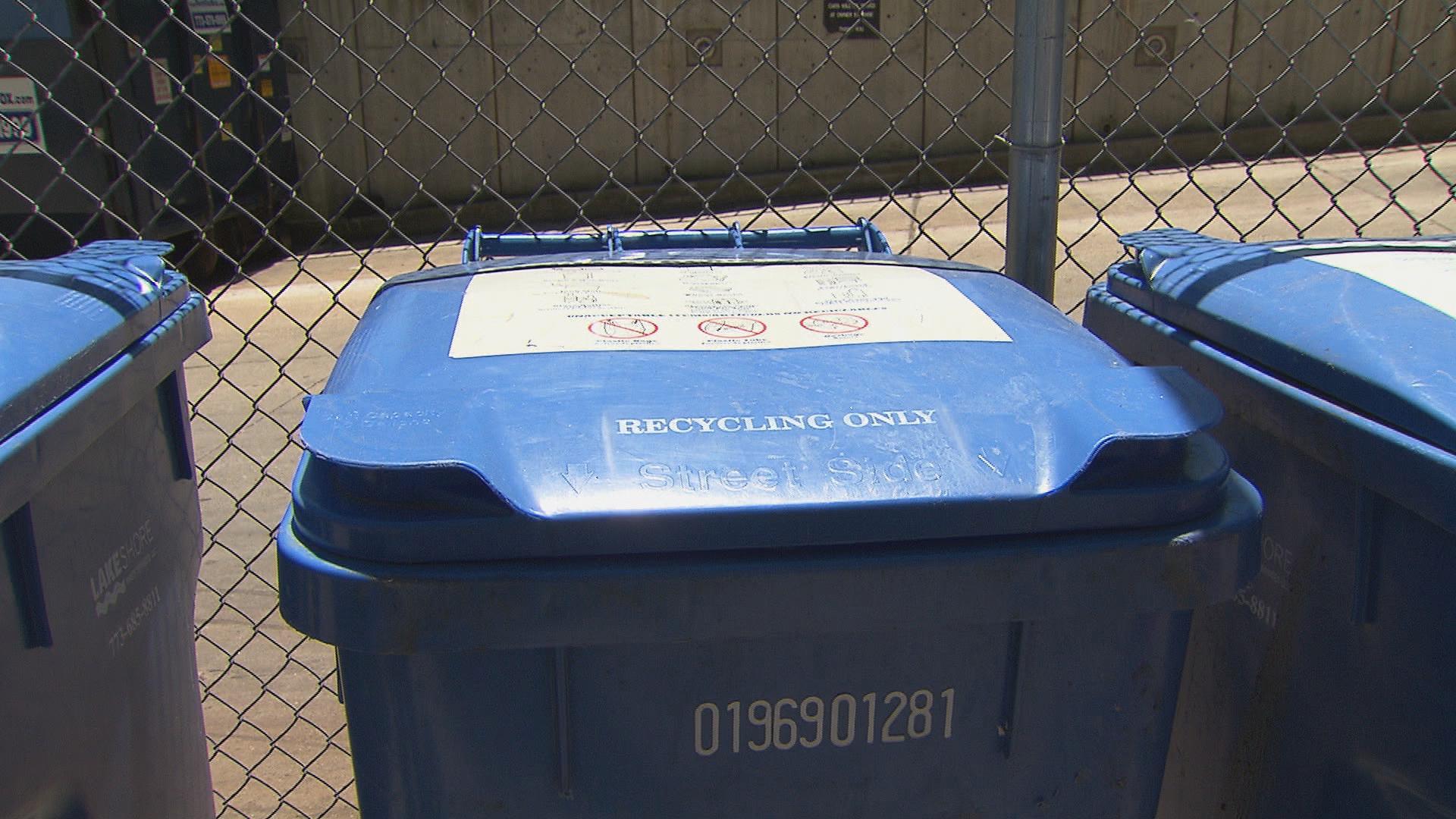 Is it time to hit the reset button on Chicago's beleaguered Blue Cart recycling program?
Chicago's Department of Streets and Sanitation, in conjunction with the mayor's office, is preparing to undertake a review of waste management best practices across the country as the first step toward revisiting how the city handles its trash.
The scope of the study is still in early development — parameters have yet to be determined and no timeline has been set, said Marjani Williams, Streets and Sanitation spokeswoman.
But recycling will be an area of focus and even composting is on the department's radar, Williams said.
With Chicago's recycling rate mired in the single digits, as opposed to 17% for New York, word that change could be in the offing was met with cautious optimism by recycling advocates.
"This is a good first step, but much more needs to be done, including a full citywide waste audit. The last one done was in 2007. We need to know what we're dealing with if we are ever to deal with it sustainably," said Michelle Thoma, president of the Chicago Recycling Coalition.
If Mayor Lori Lightfoot and Streets and Sanitation are serious about a recycling do-over, a top priority should be opening up the books, processes, decision-making and results to public scrutiny, members of the coalition say.
In 2015, the coalition commissioned its own comparative study, "Recycling Policies in Chicago and Beyond: Failures in Information Collection and Provision," which examined the way Chicago gathers and disseminates recycling information versus Los Angeles, New York, San Francisco, Seattle and Portland, all of which boast higher recycling rates than Chicago. (Though some of that gap is misleading: Chicago's much cited and oft-maligned rate of 8% recycling, which hasn't been updated since summer 2018 on the city's website, only refers to Streets and Sanitation's program. Total recycling, inclusive of construction waste and privately served residential and commercial properties, tops 40% — still far short of San Francisco's reported 80%, which does take items like construction debris into account.) 
The "Recycling Policies" white paper found Chicago deficient on a number of information fronts, from an unwieldy data portal to insufficient/nonexistent statistics on properties not served by the department's recycling program (e.g., residential properties with more than four units). Little has changed in the years since.
"Data collection and transparency are still elephants in the room," said Carter O'Brien, vice president of the recycling coalition.
For example, the coalition has long clamored for an audit of the "managed competition" model under which Chicago recycles: Streets and Sanitation collects recyclables from two of six city zones, Waste Management holds the contract for three zones, and Lakeshore Recycling subcontracts to collect recyclables in the sixth. (Note: This model only applies to residences of four units or fewer. Everyone else is on their own.)
How these haulers were chosen, and how the "competition" is faring, has never been divulged.
"This criteria was never made known and we have never seen evidence that such criteria ever existed," Thoma said. "This 'competition' needs to be determined on environmental, sustainability and economic criteria."
A lack of transparency erodes residents' confidence, which was already shaky given recycling's checkered past in Chicago, specifically the failed Blue Bag program that ran from 1995 to 2008. 
"It's going to take a couple of generations to leave Blue Bags behind us," said O'Brien, citing the program's notorious reputation for dumping recyclables with garbage.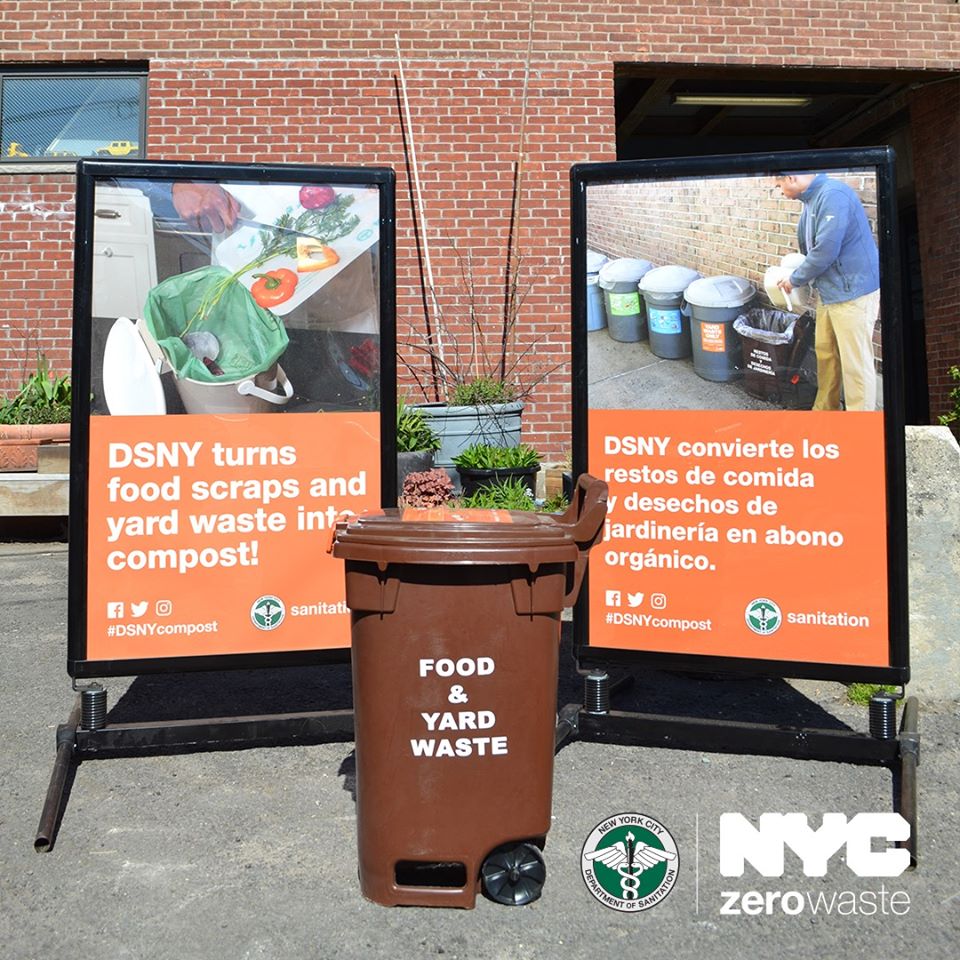 While Chicago struggles with recycling, other cities, including New York, have incorporated composting into their waste management policy. (Facebook / New York City Department of Sanitation)
Beyond data and transparency, which other cities provide to varying degrees, another cue Chicago could take from its counterparts is front-loading awareness and education, advocates say. The Blue Cart program, for example, had been underway for years before Streets and Sanitation began communicating about contaminants such as greasy pizza boxes and plastic bags.
"In New York City, they do it borough by borough, neighborhood by neighborhood, before a bin even shows up. They're religious, they've educated so heavily," said Liam Donnelly, founder of the compost collection service WasteNot Compost. "We forgot we needed to educate. If we had eased into it, we would have been successful."
New York, in turn, has no problem issuing fines for noncompliance because officials are confident they've done their due diligence in establishing guidelines, Donnelly said, whereas enforcement in Chicago is lax. In fact, Chicago's Office of Inspector General is auditing enforcement of the city's recycling ordinance, specifically the section that requires commercial and high-density building owners to provide recycling services.  
Other items on the recycling coalition's wish list, which have been incorporated by municipalities elsewhere: Plastic reduction strategies (as seen in the recent introduction of an ordinance that would ban Styrofoam to-go containers), a means of handling of food scraps and other compostable waste, and consideration of a pay-as-you-throw fee structure versus the current flat collection rate.
If those measures sound overly ambitious for a city that's struggled with basic recycling, Thoma said past failure is no reason to not push for more progressive waste management policies: "I don't think we can continue to rest on Chicago's past problems with recycling as an excuse to keep doing things the same as we've always done them."
Contact Patty Wetli: @pattywetli | (773) 509-5623 |  [email protected]
---