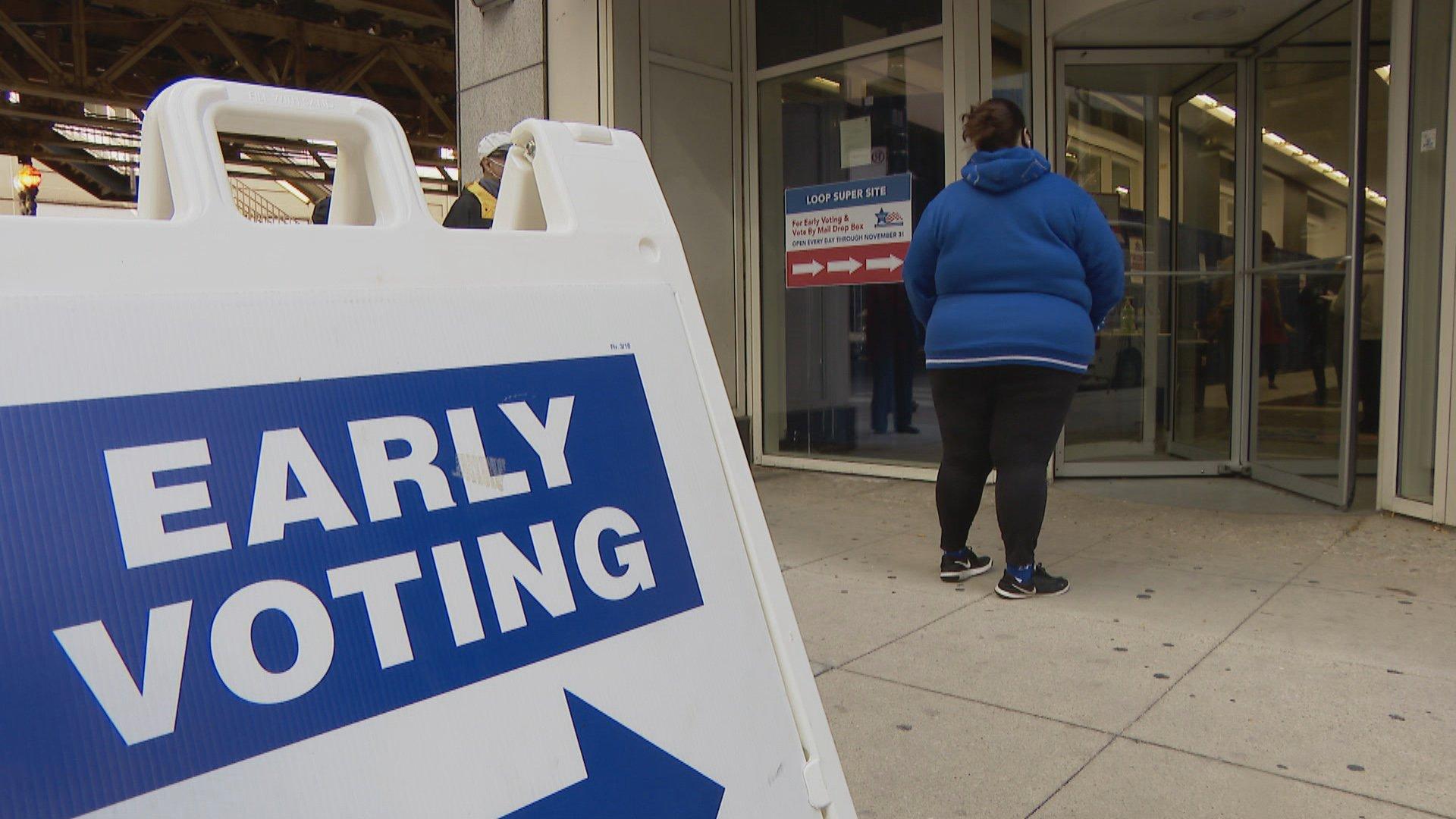 (WTTW News)
With 24 hours to go before polls open on Election Day, Chicago voters have flooded election officials with early ballots and mail-in ballots, deluging records set in 2016 and promising a huge final turnout in the 2020 presidential election.
Chicago voters have returned 402,000 mail-in ballots, approximately 80% of the ballots requested, according to Chicago Board of Election Commissioners Marisel Hernandez. Another 105,000 mail-in ballots had not yet been returned as of Monday morning, she added.
During the 2016 election, 94,000 ballots were cast by mail, officials said.
Completed mail ballots can be returned to secure drop boxes at any early voting location on Monday. On Tuesday, they can be returned at the Loop Super Site (191 N. Clark St.), Wrigley Field and Guarantee Rate Field.
Voters should not mail their ballot in, but use a drop box, Hernandez said. To be counted, mailed ballots must be postmarked by midnight Tuesday and arrive by Nov. 17 to count.
Chicago election officials have also seen a surge of early votes cast in person, with 350,000 logged with a full day of early voting remaining, Hernandez said.
READ: Heading to the Polls on Election Day in Chicago? Here's Everything You Need To Know
During the 2016 presidential election, 71% of Chicago's 1.5 million registered voters cast 1.1 million ballots. Even before polls open at 6 a.m. Tuesday, 750,000 ballots have been cast in the 2020 election, setting the stage for the final turnout to surge.
Led by President Donald Trump, Illinois Republicans have opposed efforts to expand voting by mail, warning without evidence that it could lead to fraudulent ballots being cast.
Chicago voters can track their mail-in ballot to ensure that it is counted. If voters are concerned that their ballot has not been processed by Election Day, they can go to their assigned precinct and cast a provisional ballot, Hernandez said. Only one will be counted, officials said.
Chicago usually reports approximately 90% of votes by 10 p.m. on Election Day, Hernandez said — and that is likely to hold true on Tuesday, despite the surge in early and mail-in votes, Hernandez said.
The first results will be reported by precinct and will combine ballots cast early, in person, as well as those cast by mail, Hernandez said.
Contact Heather Cherone: @HeatherCherone | (773) 569-1863 | [email protected]
---
More voter resources: 2020 Voter Guide to the General Election
---