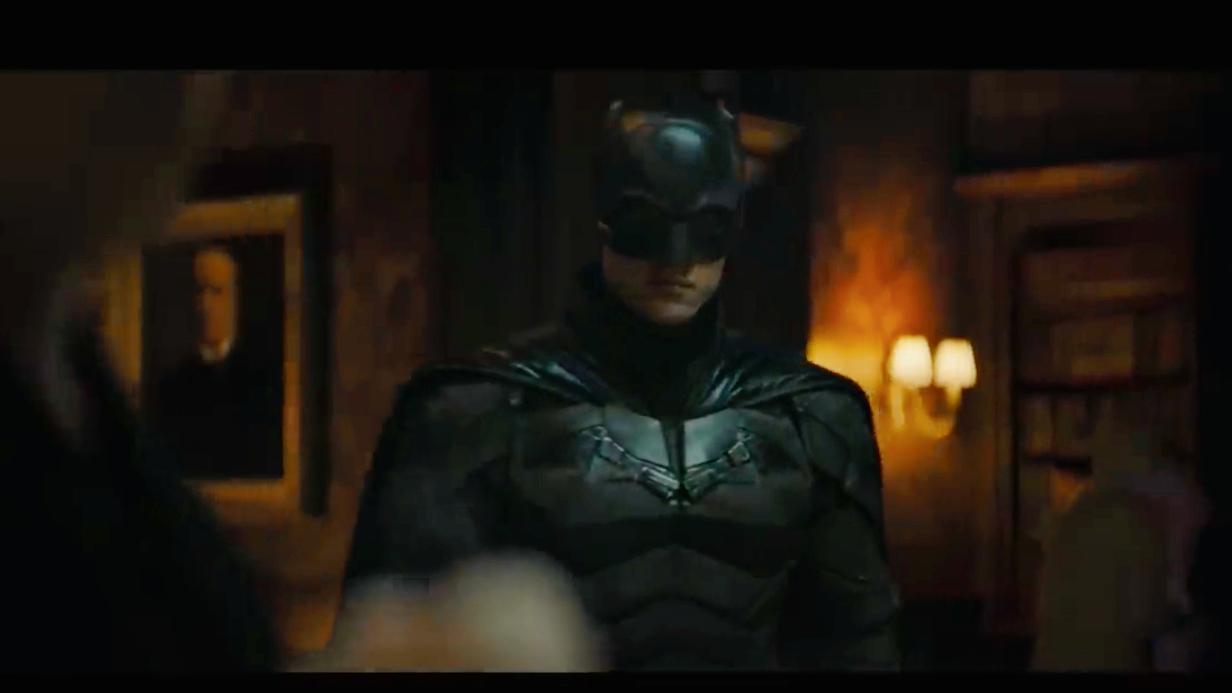 Still from "The Batman" trailer. (Warner Brothers Pictures / YouTube)
From the minute a new "Batman" film is announced, diehard fans of the franchise eagerly await the unveiling of the latest incarnation of the iconic batsuit. 
With "The Batman" filming stunt sequences in and around the Loop over the past couple of weeks, Chicagoans have been loitering on the periphery of the movie's sets, hoping to catch a glimpse of the Caped Crusader in full regalia.
They weren't disappointed. Several images emerged on social media over the weekend of Batman, decked out his distinctive cowl, roaring through the city's streets on the back of a motorcycle.  
Director Matt Reeves, speaking at the DC FanDome event in August, described the suit's inspiration: "One of the things about this batsuit is that it is very practical. The whole idea is that he's (Bruce Wayne's) made it himself." 
Reeves said he wanted the suit to have the look of a rough-around-the-edges work in progress, "like something that was still evolving," and to show its battle scars. 
"Every night, he goes out looking for trouble," Reeves said of his interpretation of Batman. "You look at his cowl and actually see there are gashes in it."
Primary filming of "The Batman" is taking place in Britain, starring Robert Pattinson, Zoe Kravitz and Colin Farrell. Production on the movie was halted earlier in 2020 due to the coronavirus pandemic, and Warner Brothers has pushed back the anticipated release date to 2022.
@filming_chicago @Segway_Ruins Batman returning to his Motorcycle after checking on Catwoman. #TheBatmanchicago #batman #chicago pic.twitter.com/r85vhFwXWe

— Chuck Belanger (@NowHeresYou) October 25, 2020
I feel like a kid. I saw Batman! #TheBatman #TheBatmanchicago @screenmag @filming_chicago @JakesTakes pic.twitter.com/FQxvQn1RQj

— J^Y (@Dkdej) October 25, 2020
Wait wait Chuck for real? You Are DA MAN!!!!! #theBatmanChicago https://t.co/F8fd7e2yGl

— Filming in Chicago (@filming_chicago) October 25, 2020
---
Contact Patty Wetli: @pattywetli | (773) 509-5623 |  [email protected]
---