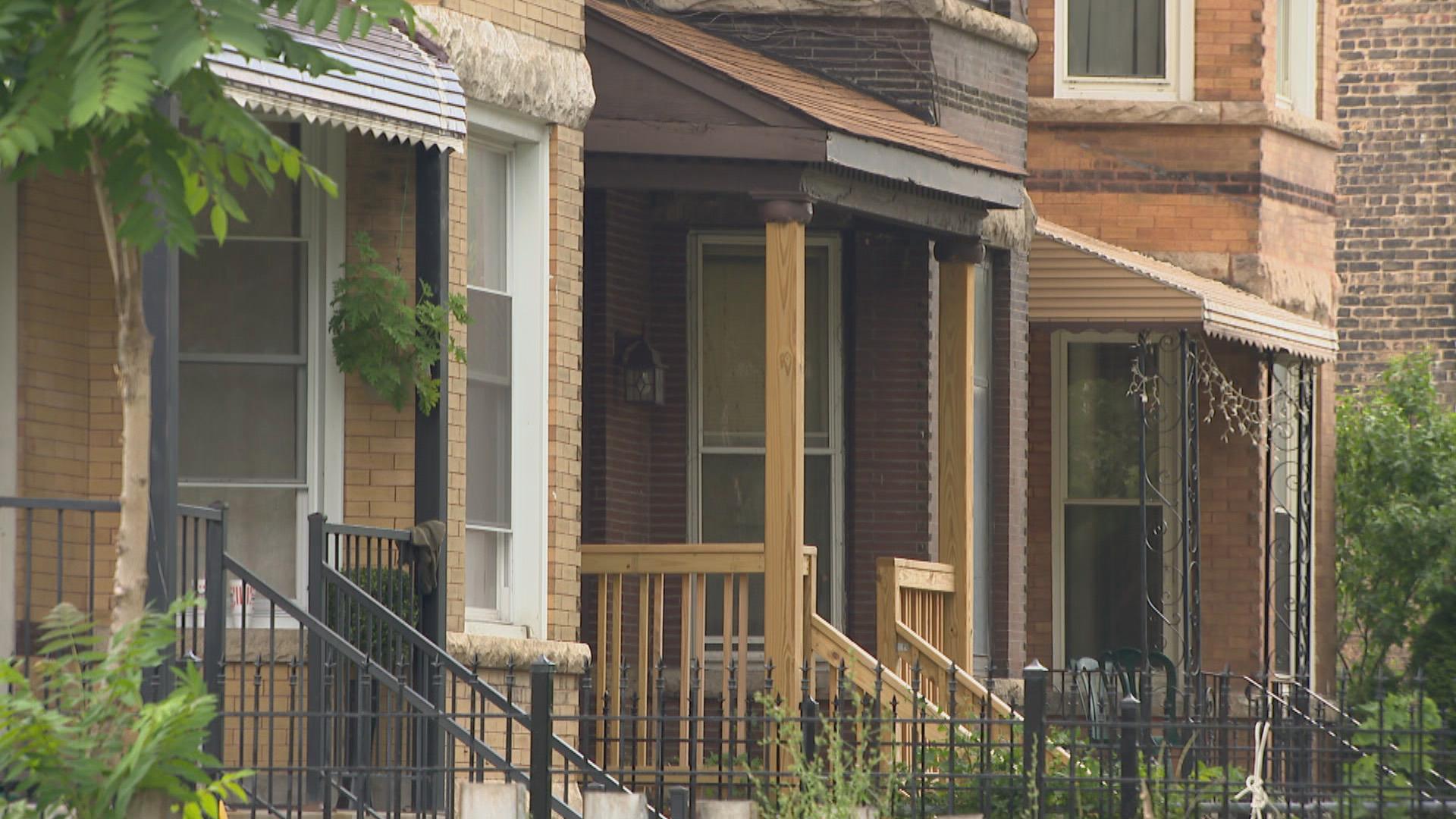 (WTTW News)
Mayor Lori Lightfoot's plan to close a projected $1.2 billion budget gap in 2021 by hiking property taxes and laying off employees got a cool reception Monday from aldermen, who pleaded for other options amid a raging pandemic.
As aldermen kicked off nearly a month of hearings by quizzing the mayor's finance team for seven hours, Ald. Brendan Reilly (42nd Ward) said he was not convinced that the plan from Lightfoot had considered every other option before proposing a total property tax hike of $93.9 million in 2021.
Lightfoot's plan calls for that new revenue to not only be used to help fill the budget gap, but also to make sure the city can make the required payments to its pension funds, because the damage to the economy has been so profound that Chicago finance officials project that 10% of property owners won't pay their tax bills, as first reported by WTTW News.
"The prospects don't look great for the average Chicagoan," Reilly said. "I want to shelter homeowners from too heavy of a burden."
The total proposed increase, equal to 1.3% of a property's value, will add $56 per year to the tax bill for the owner of a home worth $250,000. But most of the residents of Reilly's downtown ward have homes worth much more, and could pay more than double than that if the hike is approved by the City Council.
But the city is not the only tax district set to raise property taxes — hikes have also been approved by the City Colleges of Chicago and Chicago Public Schools, which means that the total increase for the owner of a home worth $250,000 will be $112 annually, according to Chief Financial Officer Jennie Huang Bennett.
"People just can't afford it," Ald. Leslie Hairston (5th Ward) said. "We should be able to find $94 million somewhere else."
Ald. Greg Mitchell (8th Ward) said property taxes should be tied to city services, like garbage pickup and tree trimming.
"We, in my ward, are not of the belief that we are delivering the best possible services," Mitchell said. "We are not at an adequate service level. Departments are not functioning as they should." 
Ald. Jeanette Taylor (20th Ward) objected to cuts proposed to the budgets for the ward offices, which could force aldermen to lay off two of their six employees.
"You all haven't done everything that you could to make sure that we don't balance this budget on the backs of the people we represent," Taylor said.
However, Huang Bennett said the property tax burden Chicago puts on property owners is lighter than it is for those who live in the city's suburbs and about the same as in other big cities. That makes the proposed increase "modest," she said.
Aldermen also peppered Huang Bennett about her plan to borrow an additional $1.7 billion to refinance existing city debt to save $450 million in 2020 and $501 million in 2021, returning the city to the era of scoop and toss, a budget-stretching tactic reviled by fiscal watchdogs as a costly gimmick.
The plan means that it will take the city an additional eight years to pay off the debt — increasing interest costs and adding to the city's already large debt burden, officials said.
Ald. Marty Quinn (13th Ward) asked Huang Bennett why the city didn't just borrow another $100 million, and eliminate the need for a property tax hike.
But Huang Bennett said that could trigger a downgrade by Wall Street ratings agencies, which helps determine how much the city has to pay in interest to borrow money, much like an individual's credit score.
"We've pushed the envelope in terms of the total level of borrowing," Huang Bennett said. "We're right on the edge."
Huang Bennett again warned aldermen not to approve a plan that takes more than $30 million from the city's reserve funds because that could also trigger a downgrade.
Other aldermen objected to the plan to save $15 million to order all non-union employees to take a five-day unpaid furlough and lay off 350 employees in March — unless the federal government approves a relief package for states and cities.
"This is gonna be the hard vote for me — laying people off during this time when I think we can pinch and pull every penny and look at new forms of revenue to make sure that people don't have to lose their jobs," Ald. Susan Sadlowski Garza (10th Ward) said.
Huang Bennett assured aldermen that Lightfoot and the finance team have done just that.
"I call what we've done scraping the mayonnaise jar," Huang Bennett said.
But Ald. Rossana Rodriquez Sanchez (33rd Ward) said that was not true, because the budget sets aside $110,000 to form a new City Council committee, chaired by Ald. Ariel Reboyras (30th Ward), to focus on immigrants and refugees.
"Nobody asked for a committee on immigrant and refugee rights," Rodriquez Sanchez tweeted during the hearing. "110K going to this committee while workers get laid off. Nope."
Contact Heather Cherone: @HeatherCherone | (773) 569-1863 | [email protected]
---