A strikingly modern church that helped make gospel music famous, a replica of Independence Hall and a secret garden honoring a Puerto Rican hero. 
These are just a few of the hidden treasures you can discover starting this weekend, as the Chicago Architecture Center's Open House Chicago returns for its 10th anniversary with some major changes in the age of COVID-19.
Geoffrey Baer takes a look at the redesigned event in the latest Ask Geoffrey.
---
What should I check out in this year's Open House Chicago? How have things changed due to the pandemic? 
— Chicago Tonight staff
The wildly popular Open House Chicago is usually a great chance to peek inside buildings normally off limits to the public. Of course, due to the pandemic you can't go inside buildings this year. But fear not!
Organizers have reimagined the event to focus to Chicago's neighborhoods and communities, and created an app with a series of outdoor walking tours and self-guided "trails."
There are walking-friendly sites in Pullman, Lincoln Park, Chinatown, Oak Park, and all over the city.
The event has expanded from one weekend to 10 days this year. And there are virtual lectures, panels and events planned throughout.
This year's format is a pretty broad template, but a great starting point is the Austin neighborhood on Chicago's West Side.
Right off the Green Line L at Central Avenue is the Austin Town Hall building, which bears a striking – and purposeful – resemblance to Philadelphia's Independence Hall.
Before this building was built, Austin was a suburb and the seat of Cicero Township government. But in 1898 Austin voted to allow the L to be extended there. Other parts of the township were upset, fearful of city dwellers invading their suburban refuge.  So they voted to annex Austin to Chicago against its will!
The current building from 1930 sits on the former site of the Cicero Town Hall, but despite its name, it was never a center of government itself.  Today, it's a park district fieldhouse.
Just a few blocks away is one of the Open House's new "trails," featuring a walking tour of these rare "shingle-style" houses, known as the Frederick R. Schock homes. Schock was an eminent Chicago architect in the late 19th century who designed many buildings all over Austin.
One highlight is the house on the corner of Midway Park and Race Avenue, which Schock designed for himself. The shingle-style might remind you of weathered seaside homes in Cape Cod and indeed this style originated and is much more common on the East Coast. But it later cross pollinated with the Prairie Style that originated in the Midwest with Chicago's own Frank Lloyd Wright.
There are also many "themed" trails, which are super helpful in neighborhoods like Bronzeville on the South Side, where there is just so much history.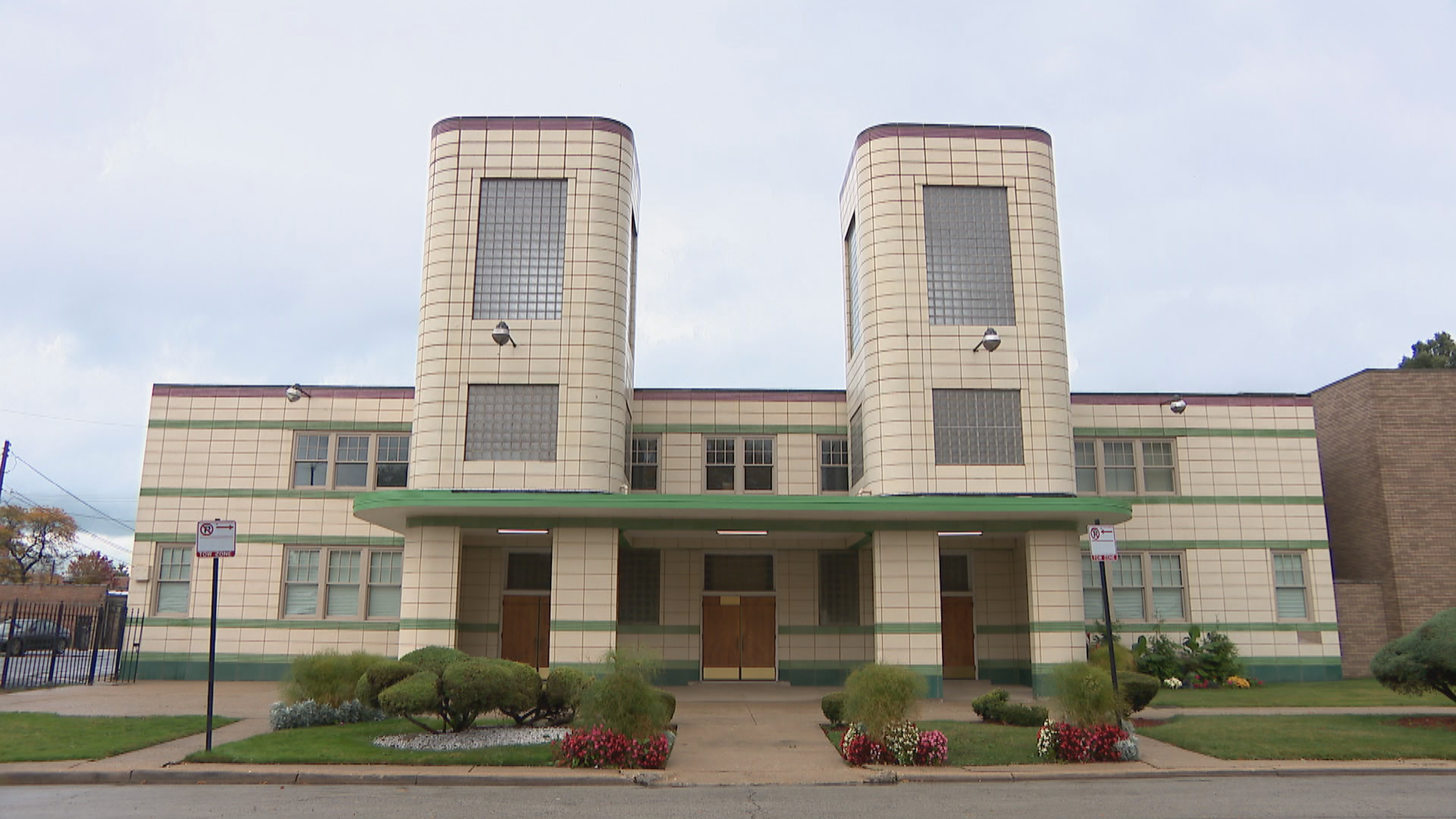 First Church of Deliverance
On the Open House Chicago app, you'll find the trail "Performance Spaces in Bronzeville's Black Metropolis," which compiles sites that helped spawn the area's vibrant culture of blues and gospel music.
This Open House trail also includes the striking First Church of Deliverance, designed in 1939 by the first licensed Black architect in Illinois, Walter T. Bailey.
First Church of Deliverance played a huge role in the development and proliferation of gospel music. Services were broadcast on the radio, helping popularize gospel music in Chicago and across the country.
And as mentioned, this year you have 10 days to explore these neighborhoods. So if you're up for more, I recommend making your way to Humboldt Park, the epicenter of Chicago's large Puerto Rican community to visit to a truly one-of-a-kind outdoor space.
It's a little community garden filled with Puerto Rican art and a statue of the Puerto Rican nationalist hero Pedro Albizu Campos at its center. It's called La Casita De Don Pedro.
And while you're in the neighborhood, just on the other side of Humboldt Park itself is Roeser's Bakery, the oldest family-owned bakery in Chicago. You can't miss their beautiful cakes in the window and of course their huge vertical sign, which has been affixed to the building since the mid-1940s.
And a quick plug – Friday evening Geoffrey is a team captain for Open House Chicago's trivia night! It's being held virtually, of course, and is open to the public. You can find more details here.
---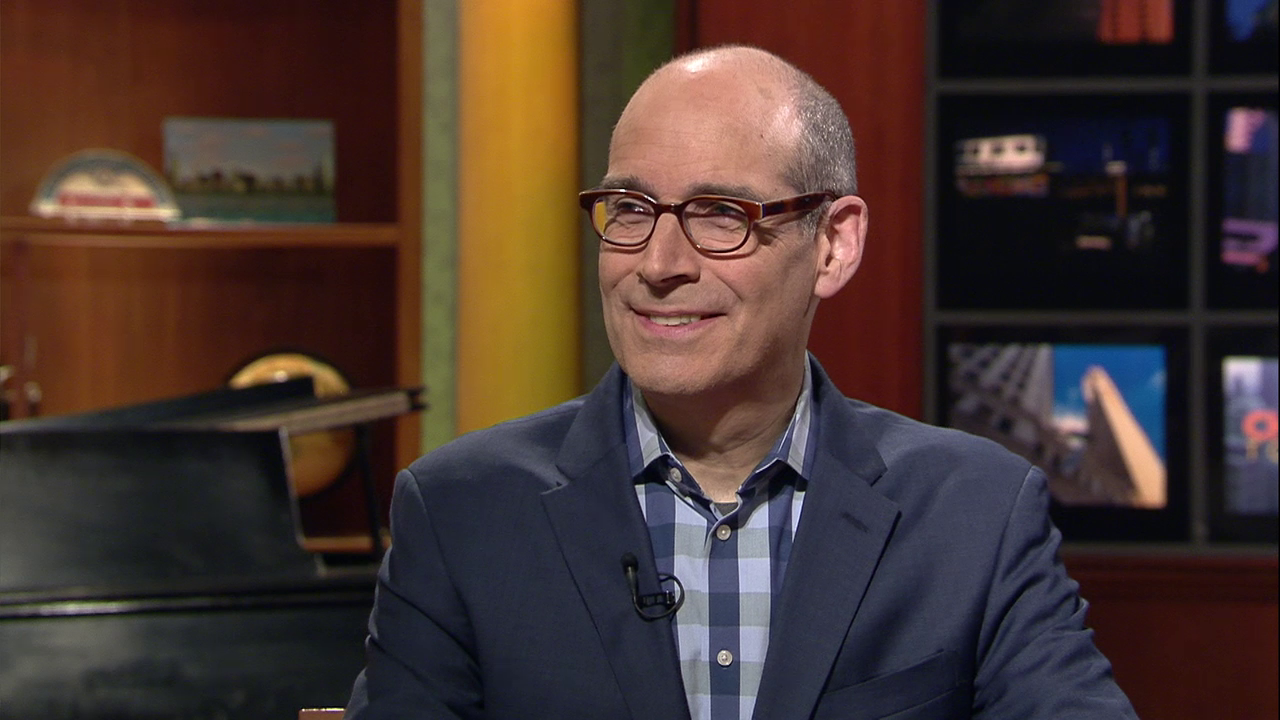 Did you know that you can dig through our Ask Geoffrey archives? Revisit your favorite episodes, discover new secrets about the city's past, and ask Geoffrey your own questions for possible exploration in upcoming episodes. Find it all right here.
Do you have a question for Geoffrey? Ask him.
---