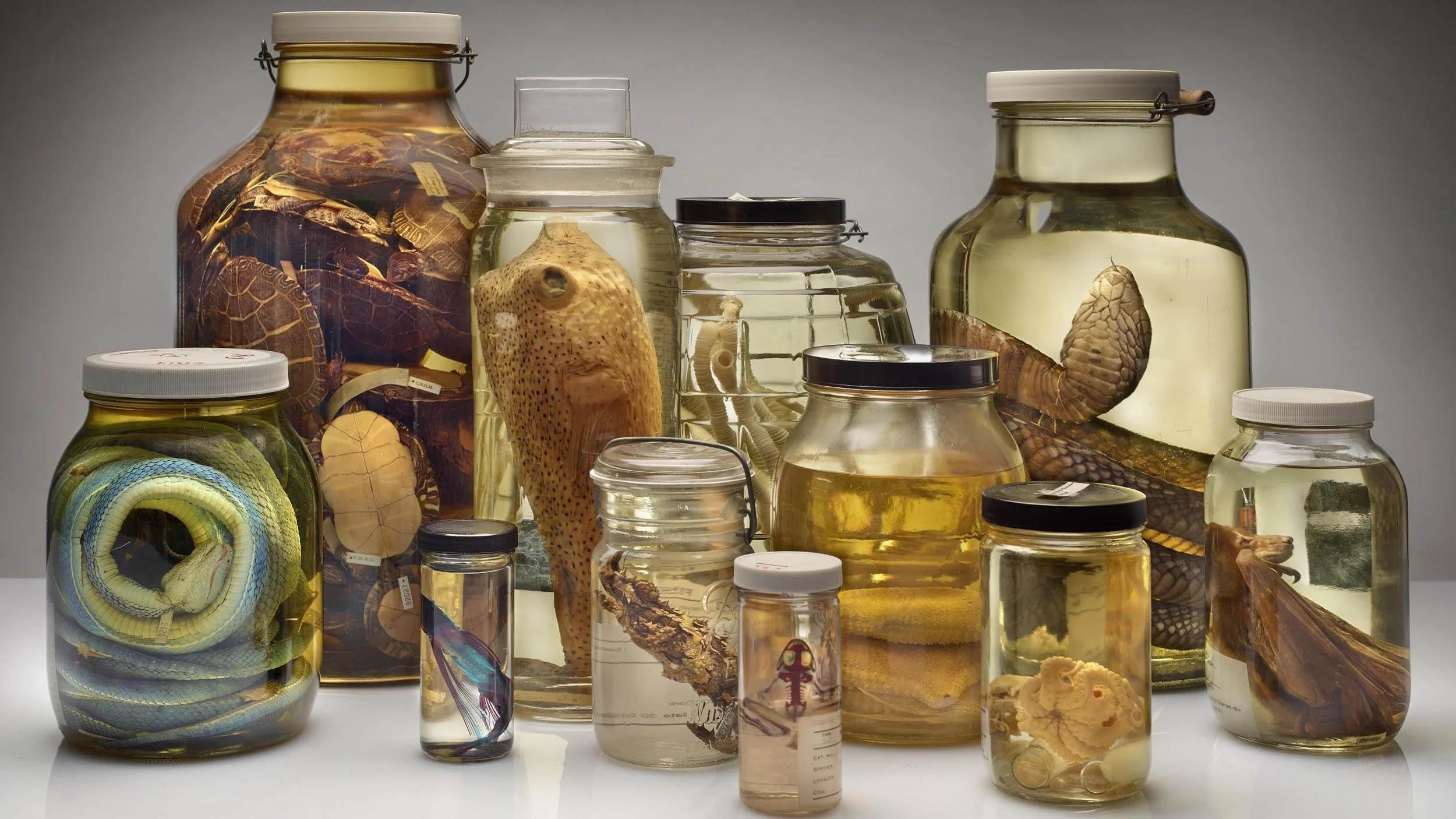 Specimen labels need to be digitized in order to increase access to the information they contain. (Courtesy of the Field Museum)
Physicians are notorious for their poor penmanship, but scientists' scribblings are even more problematic — especially for institutions like the Field Museum — and the reason has nothing to do with legibility.
Handwritten field notes and specimen labels are gathering dust in storage along with the items they're attached to — the nearly 40 million fossils, insects, birds, mammals and plants that are held in the Field's collection but aren't on public display. 
This vital information, jotted down on 100-year-old scraps of paper, contains untold scientific secrets and discoveries, but is difficult for researchers to access in its current form.
That's why the Field is participating in WeDigBio, a worldwide effort that relies on community scientists — i.e., regular people — to transcribe and digitize scientific information to make it easier to use.
The museum has sent out a call for volunteers to take part in the digital event, from 10 a.m. to 1 p.m. Thursday through Sunday. Those who sign up will have a choice of subject matter, from field notes of birds in the Amazon rainforest to labels of ferns from Central America. 
"Transcribing and digitizing these labels makes it so scientists all over the world can easily search for and access them," Matt von Konrat, the leader of the Field's WeDigBio efforts and head of the museum's plant collections, said in a statement. "And when we have a better understanding of nature, we can protect it and live alongside it."
In return for their time, volunteers will be treated to a free behind-the-scenes tour of the museum's botanical collections over Zoom, as well as presentations by scientists about dinosaurs, fossilized plants, the deep sea and more.
Volunteers can sign up at fieldmuseum.org/wedigbio.
Contact Patty Wetli: @pattywetli | (773) 509-5623 |  [email protected]