Since 1988, a Chicago storefront theater has performed an ever-changing program of super short plays. Near presidential elections, they've done 2- to 5-minute plays about every U.S. president. This year, they're staging their interpretation of the lives of the first ladies. 
TRANSCRIPT
Marc Vitali: "45 Plays for America's First Ladies" is a chronological journey from Martha to Melania.
Denise Yvette Serna, Neo-Futurist Theater: By and large these are white wealthy women or women who grow into wealth as their families take political status. 
Audio clip: This play is about the first ladies, a job that technically doesn't exist.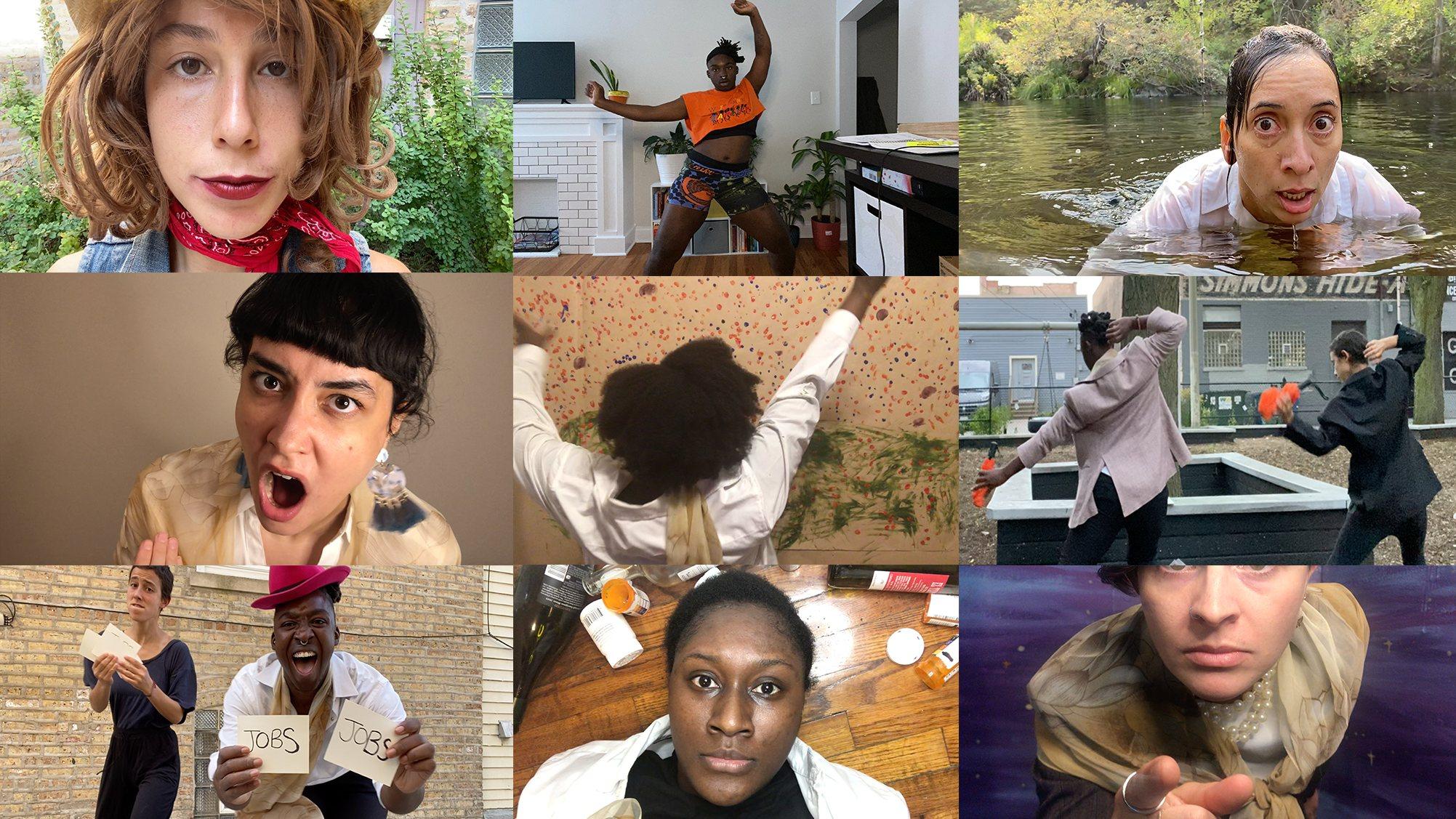 (Courtesy of The Neo-Futurists)
Vic Wynter, ensemble member: It highlights the humanity of all these women. They were people who had full lives aside from these men. 
Serna: My goal was to have as many kinds of people who were not present in the stories we were telling be the ones telling the stories, so our cast consists of people of different ethnicities and races, people of different sexual orientations, body sizes and types.
Vitali: The Neo-Futurist approach leaps from history to comedy to tragedy.
Audio clip: She landed in a small unsteady marriage and became the most famous woman in the world.
Vitali: Their take on Eleanor Roosevelt was shot on location. Other plays are music videos or puppet shows. Still others will be performed live online for a limited time.
With their home in Andersonville closed to the public, the ensemble keeps running by writing and performing virtual shows. 
The new managing director is a Chicago native who previously toured shows from Romania to Peru. That experience prepared him to pivot for a pandemic.
Jorge Silva, Neo-Futurist Theater:  What you learn on those tours is that you have to be nimble. You have to be willing to change, adapt and try things and experiment. And that's a lot like the Neo-Futurists where our aesthetic is based on being DIY and nimble and creating in whatever space you're in.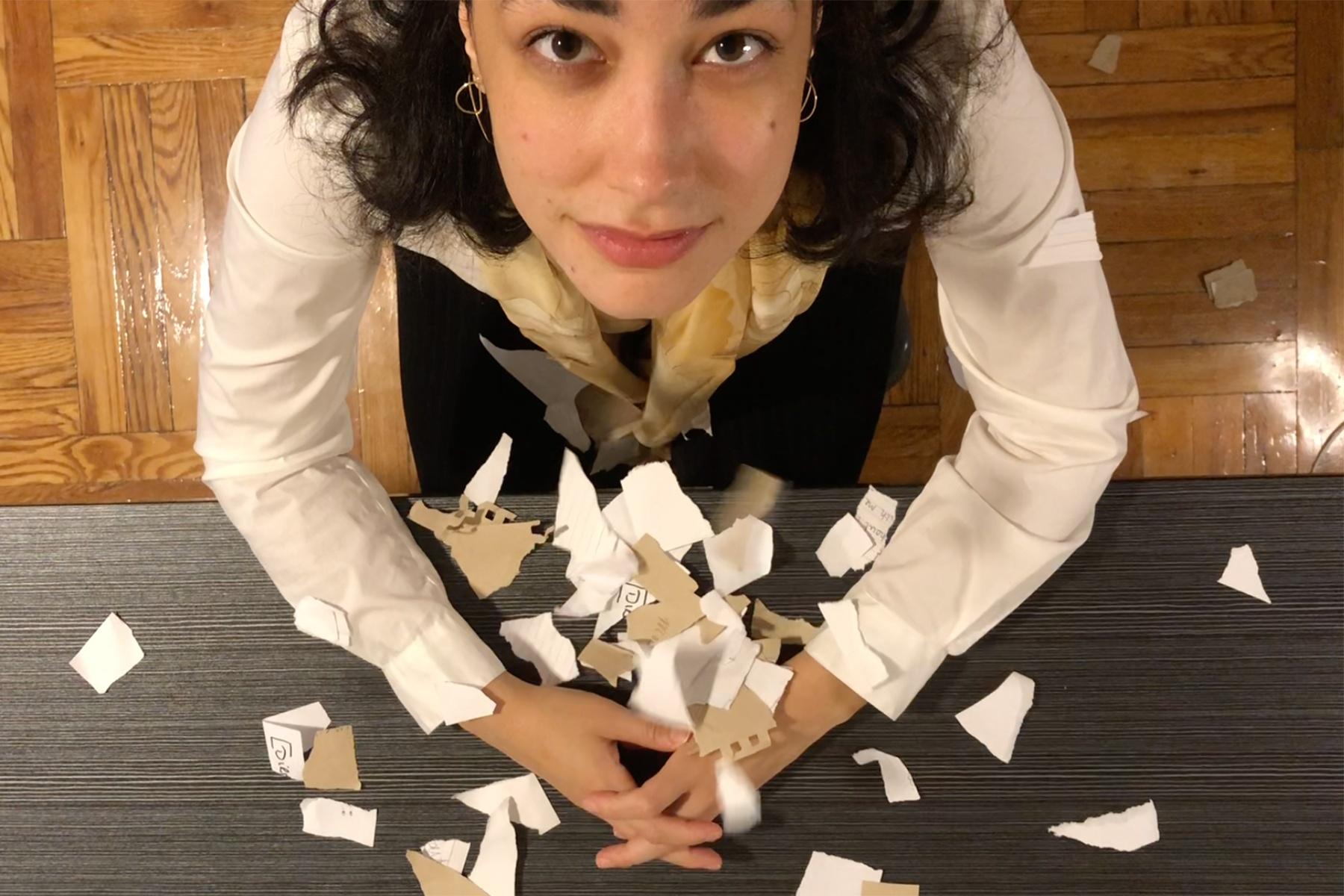 (Courtesy of The Neo-Futurists)
Vitali: Silva gave us a tour of the long-running Hall of Presidents exhibition – a show of artwork that depicts every president. The newest painting is really a portrait of Harriet Tubman with Donald Trump featured on her cellphone.
From Pat Nixon to Mary Lincoln, "45 Plays for America's First Ladies" considers the delicate balancing act of being first lady. But ensemble members are not exactly method actors. Just being themselves is also part of their offbeat approach.
Silva: We're non-illusionary. We're always playing ourselves. I'll never be a rapping founding father on the stage. I'll always be Jorge telling a story about Jorge, and that's the same thing for everybody else here.
Vitali: Even when they are portraying a first lady – and even as the Neo-Futurists expand their skillset beyond the walls of their theater.
Silva: We've become film editors, set dressers, production designers, and with that now we also have embraced that we're a digital media company on top of everything else. 
Serna: The more types of performances we're creating, the more people we'll be able to reach.
---