The city of Chicago on Tuesday announced $8 million in grants to 32 organizations to expand mental health care services at 20 clinics around the city. The move comes after years of debate over city-run clinics that were shut down during the administration of former Chicago Mayor Rahm Emanuel. But Tuesday's announcement also included news about mental health services for some of Chicago's most vulnerable residents.
The city plans to set aside $1.6 million a year in federal funds to provide mental health services to Chicagoans experiencing homelessness. The money will go to Lawndale Christian Health Center and Heartland Alliance Health to work with people living in encampments and in shelters.
"We're already there in the shelters, but this will allow us to expand to additional shelters," said Ed Stellon, executive director of Heartland Alliance Health. "It will also allow us to add more services, especially a lot more behavioral health services."
It's part of a holistic approach, addressing not just mental and physical health care, but other factors that play into health, like safety, housing and access to food.
"Behavioral health is a big driver of all of this," Stellon said. "If I'm also hearing voices, or I'm incredibly sad and depressed and down … it might not be the priority to take care of myself."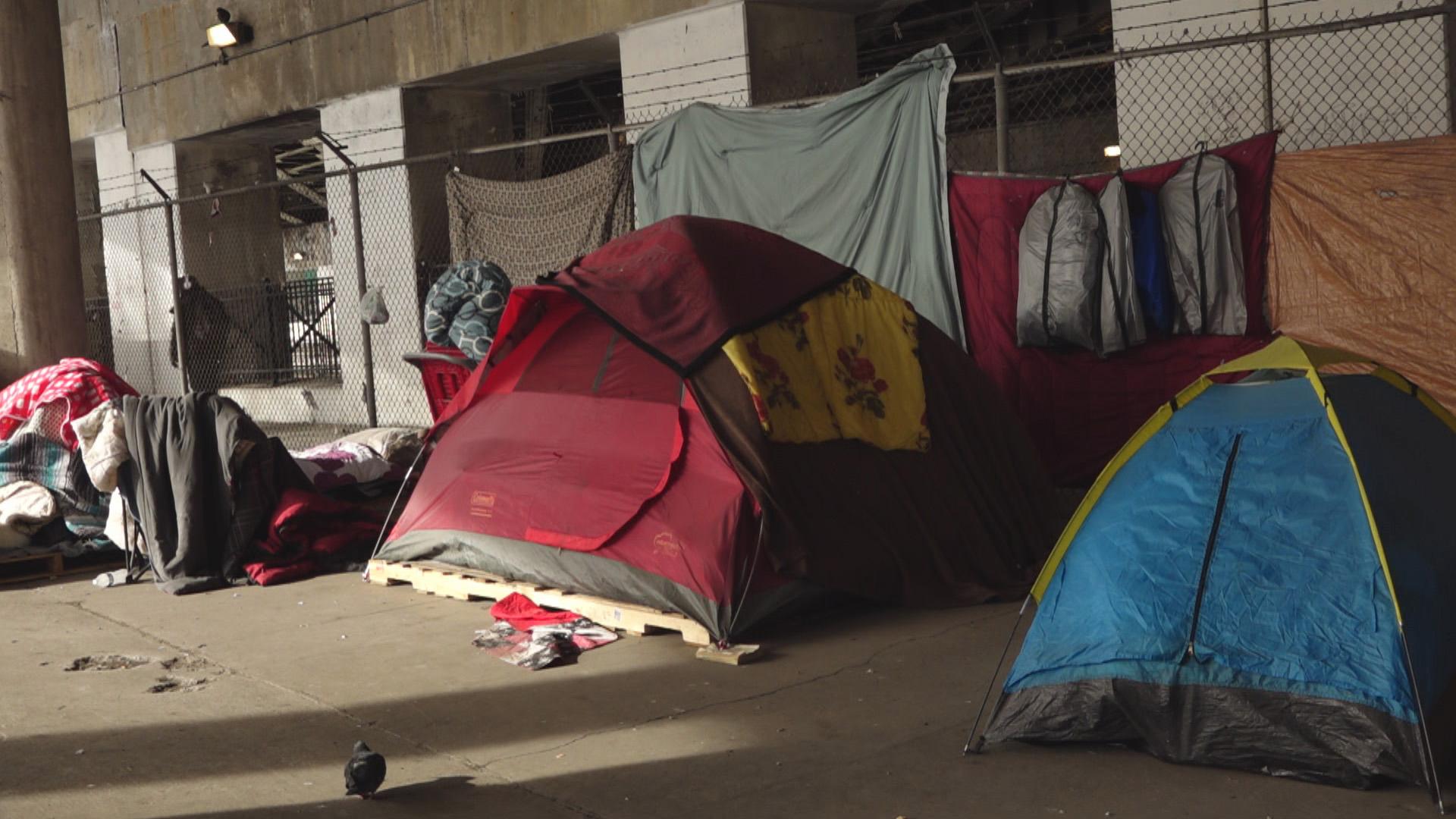 (WTTW News)
Even when they can't serve people in person, Heartland wants to use some of the funding on telehealth services.
"We can meet that need, even if we have to be remote because of the pandemic, or just because we're not there that day," Stellon said.
Heartland works in about 20 shelters on the city's North and South sides. Lawndale Christian Health Center works in about a dozen West Side shelters. LCHC is also planning to use the money to bring in behavioral health and primary care providers and to work on COVID-19 infection control and testing.
"It's really going to be an all-out effort to see how we can take care of some of the most vulnerable that we have in our society," said Dr. Thomas Huggett, director of mobile health for Lawndale Christian Health Center.
It's also a way to address the inequities that have long plagued Chicago. Huggett says when the city housed people at high risk during the pandemic in hotel rooms, 70% were African American. "It really is a racial equity issue," he said. "We want to make sure that folks experiencing homelessness really get the services that they need and deserve."
Working on the West Side, Huggett is keenly aware of the epidemic within the pandemic: opioid overdose deaths, the vast majority of which are related to fentanyl, a synthetic opioid that is many times stronger than morphine.
"As we are improving our psychiatry care, we also want to improve our care of folks who are suffering with opioid use disorder to make sure they get the medications and the support that they really need in their recovery process," Huggett said.
---