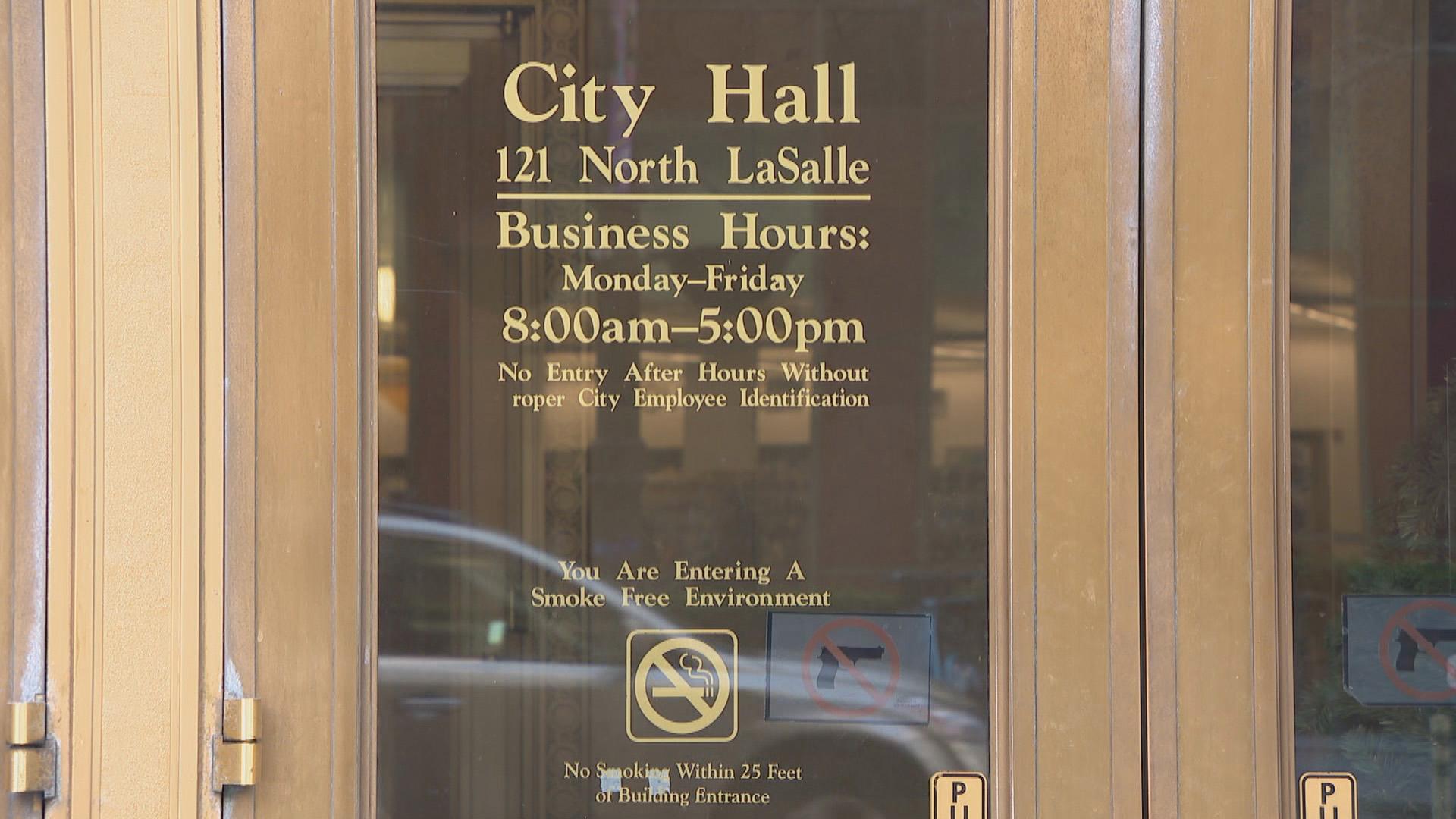 (WTTW News)
Aldermen are set to weigh Mayor Lori Lightfoot's pick to lead the Department of Buildings, who would become the first Native American commissioner in the city's history.
Matthew Beaudet, a citizen of the Montauk Tribe, is set to replace former Department of Buildings Commissioner Judy Frydland, who announced her retirement in June after leading the department for five years.
The City Council's Committee on Zoning and Building Standards is set to consider Beaudet's nomination at 10 a.m. Tuesday. With the committee's endorsement, a final vote by the full City Council is expected Wednesday.
Beaudet, a member of the Lane Tech High School Local School Council, said he was proud to be on the verge of becoming Chicago's first Native American commissioner.
"I'm humbled by it," Beaudet told WTTW News before his confirmation hearing. "Native Americans are often overlooked when it comes to diversity efforts, since we often have to check that 'other' box on forms."
Beaudet served as the department's first deputy commissioner since 2011, overseeing the department's day-to-day operations, and helped lead the effort to modernize the city's building code as well as the $251 million construction of a new Malcolm X College campus.
"It is fortunate that I get to start with a really good team," Beaudet said. 
The 297-employee department had a $37 million budget in 2020, though it will likely see cuts in 2021 as Lightfoot works to close a projected $1.2 billion budget deficit in 2021.
Even though City Hall closed to the public once the coronavirus pandemic swept the city, the Department of Buildings continued to operate, issuing permits for construction projects and conducting inspections.
Twenty-four members of the Department of Buildings have tested positive for COVID-19, Beaudet said.
Forced by the pandemic to reimagine the department's operations, officials allowed Chicagoans to apply for smaller permits by emailing the required documents, since they could not travel to City Hall to submit the forms, Beaudet said.
In addition, inspections of construction work performed by companies with solid track records with the city were performed virtually, over Zoom, Beaudet said.
But the pandemic made it clear that the department's information technology infrastructure remains "a little behind the times" and needs to be built up.
"We hope to make it easier for people to get permits with an automated system," Beaudet said.
Beaudet said he would continue to work with aldermen to tear down vacant buildings that pose a threat to public safety, while working to hold landlords accountable for the condition of their rental units.
In addition, Beaudet vowed to hold the line against corruption in the Department of Buildings, once considered a safe haven for bribe-taking inspectors.
Although Frydland spent most of her time operating outside of the media spotlight, federal prosecutors said Ald. Ed Burke (14th Ward) asked Frydland and other city officials to "figure out a way" to approve a sign permit for a Portage Park businessman who was later charged with bribing Burke.
Burke has pleaded not guilty and is awaiting trial on 14 charges of racketeering, bribery and extortion.
Contact Heather Cherone: @HeatherCherone | (773) 569-1863 | [email protected]
---