The Little Village Plaza on 26th Street has long been an anchor of the Southwest Side community.
It houses taquerias, a Walgreens, a bakery, and sits next to the neighborhood's front door: the "Bienvenidos a Little Village" arch.
It's also home to an expansive discount mall, where for decades small business owners have sold everything from jewelry to instruments to party supplies and even exotic birds.
"This is a Hispanic community, so anything you want from Mexico, you'll find here," said Daisy Reyes, owner of iMex-Imports in the mall. "A lot of items you cannot get anywhere easily, and people know that, and they come straight to here to find those things. And it's people's lives, like us, we've been here more than 30 years."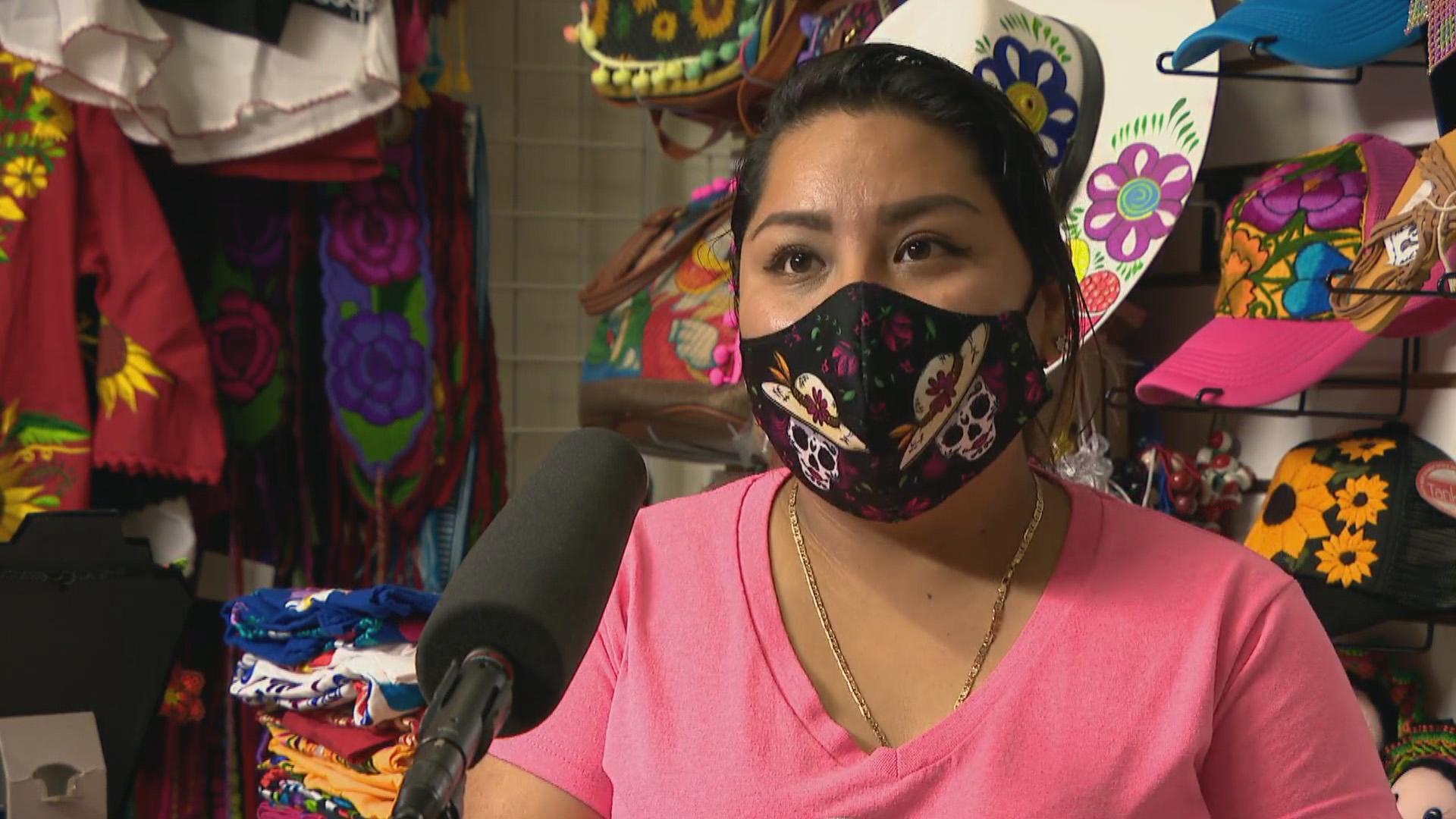 Daisy Reyes, owner of iMex-Imports. (WTTW News)
Reyes and her family's store sells a little bit of everything, including sombreros, soccer shirts and shoes.
But over the past few months, Reyes and her neighbors have grown concerned that their livelihoods could be under threat from possible redevelopment.
Earlier this year, the mall and plaza were purchased by Novak Construction, a developer that has a history of converting properties into big-box stores like Costco.
In a statement, Novak said: "although rumors and misinformation have surrounded the plaza for months, the owners wish to convey that there will be no re-development plans this year as they seek to understand the market and the neighborhood better."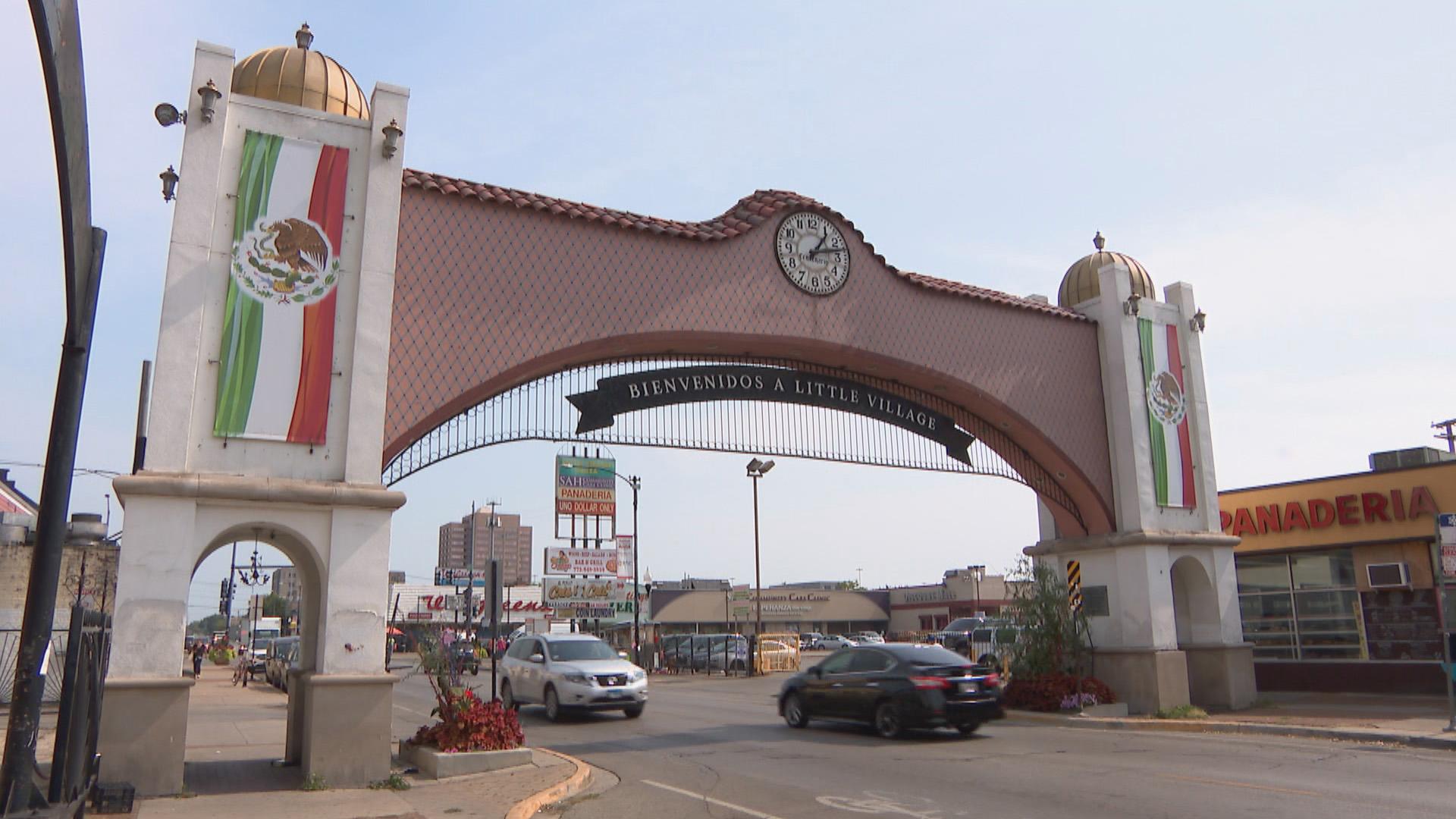 (WTTW News)
The company says it recognizes the plaza as a staple of the 26th Street shopping district, and plans to bring "much-needed care and attention" to a property it says has been long neglected.
But some mall vendors remain skeptical, and say redevelopment could hasten gentrification and displacement in Little Village.
One of them is Kocoy Malagon. For 11 years, she's sold quinceañera dresses and all kinds of clothing at her shop, Source Fashion. In recent months, she's also become a leader in the movement to keep the mall running as is.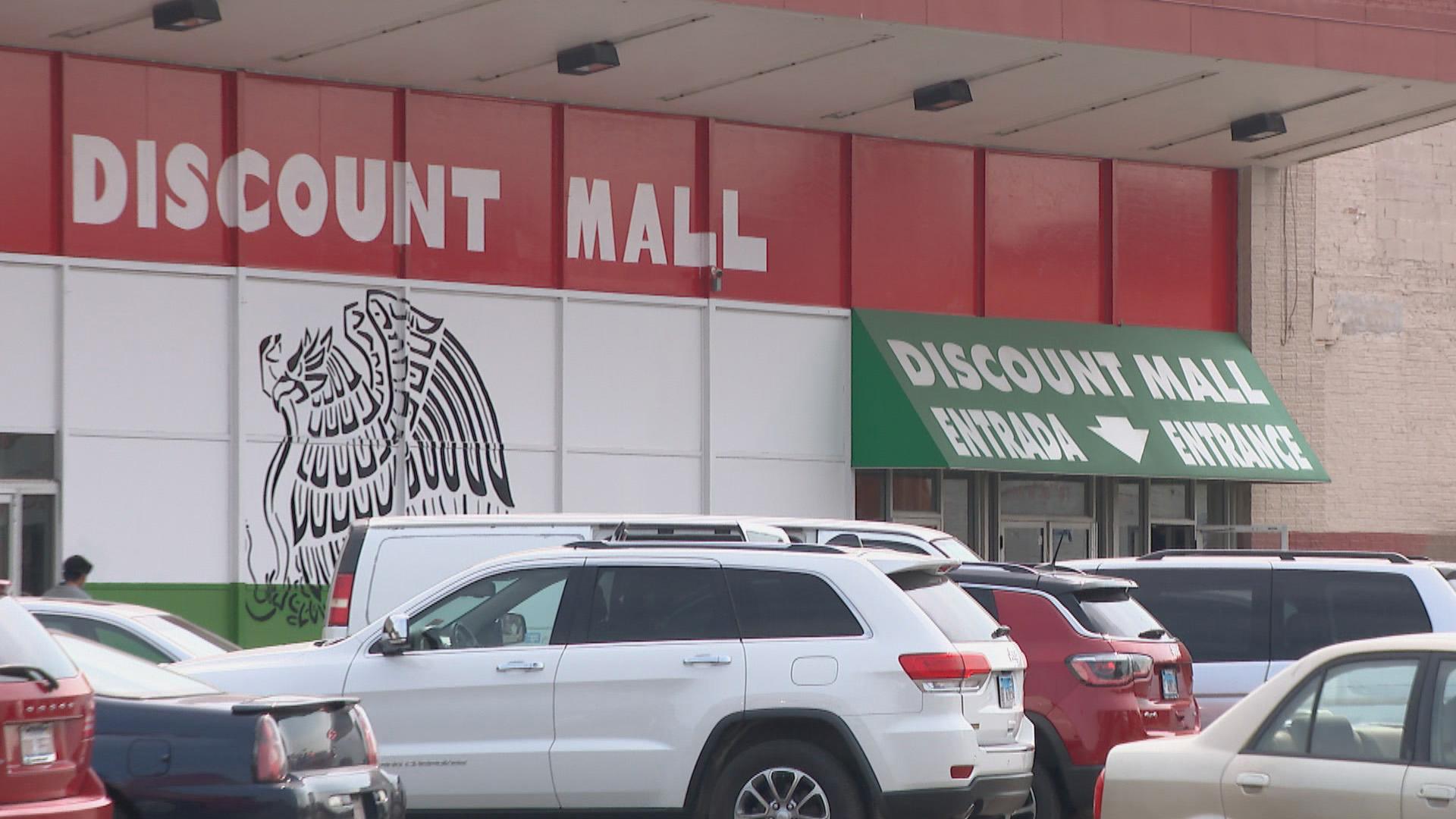 (WTTW News)
"Target, Costco … we ask ourselves, does the community actually need this? We're a unique concept that employs more than 400 people. So we ask ourselves, a big box store like Target, is it going to offer that same employment?" Malagon said in Spanish.
For Malagon and other vendors, the discount mall goes beyond a place to make a living. It represents their roots in Latin American culture — and the lives they've created in the United States. 
"When you come to this place you feel identified. You forget that you're in the United States, that you feel that you're back in your country," Malagon said. "You feel nostalgia and you feel comfortable. So what we want is to maintain that concept. We aren't opposed to progress, we want to be included in that progress. Our question is why can't we be included in that progress?"
---