South Side neighborhoods Beverly and Morgan Park are continuing a seven-year tradition of celebrating local artists, but this year they're doing things a bit differently.
What's typically known as the Beverly Art Walk is this year being dubbed the Beverly "Alt" Walk in reference to the coronavirus pandemic.
"We still wanted to connect with people, and share art and bridge the isolation that we're all feeling," said Sal Campbell of the Beverly Area Arts Alliance.
The "alt walk" encourages residents of Beverly and Morgan Park to get out and see the public art in their neighborhoods via self-guided tours instead of the traditional group excursions.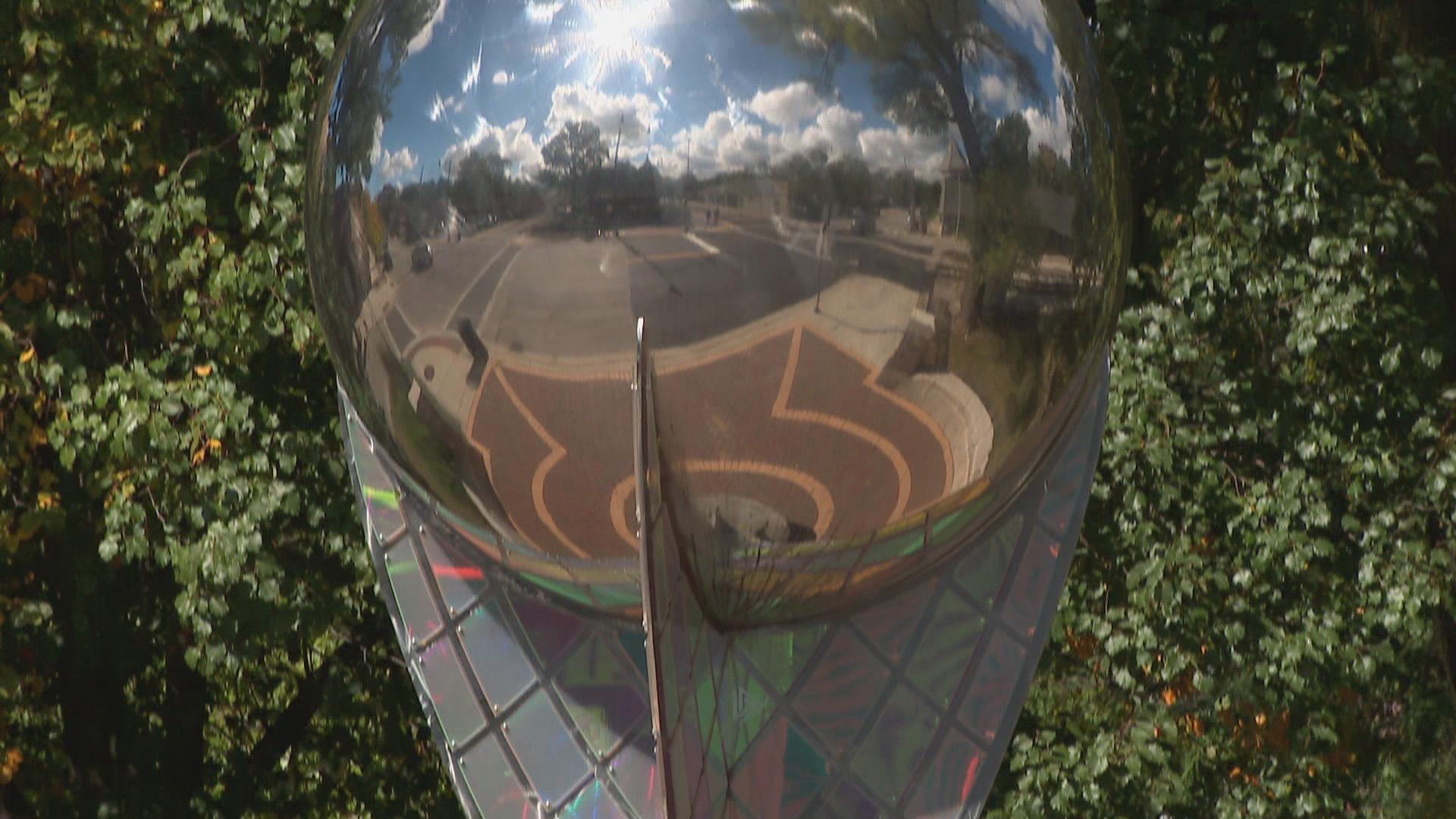 (WTTW News)
Hosted by the Beverly Area Arts Alliance, this statue above is one of many "pandemograms" — art projects that started during the pandemic. Some decorate sidewalks while others occupy businesses. 
Two Mile Coffee Bar owner Sonia Hollister says they were eager to support their community while simultaneously transforming their cafe.
"When you see interesting things like this pop out, it's OK to go to and take a little peek and see it," Hollister said. "It's also a reminder that there is still beauty in this world and people are creating beautiful things and want to share that, and we want to be a part of that."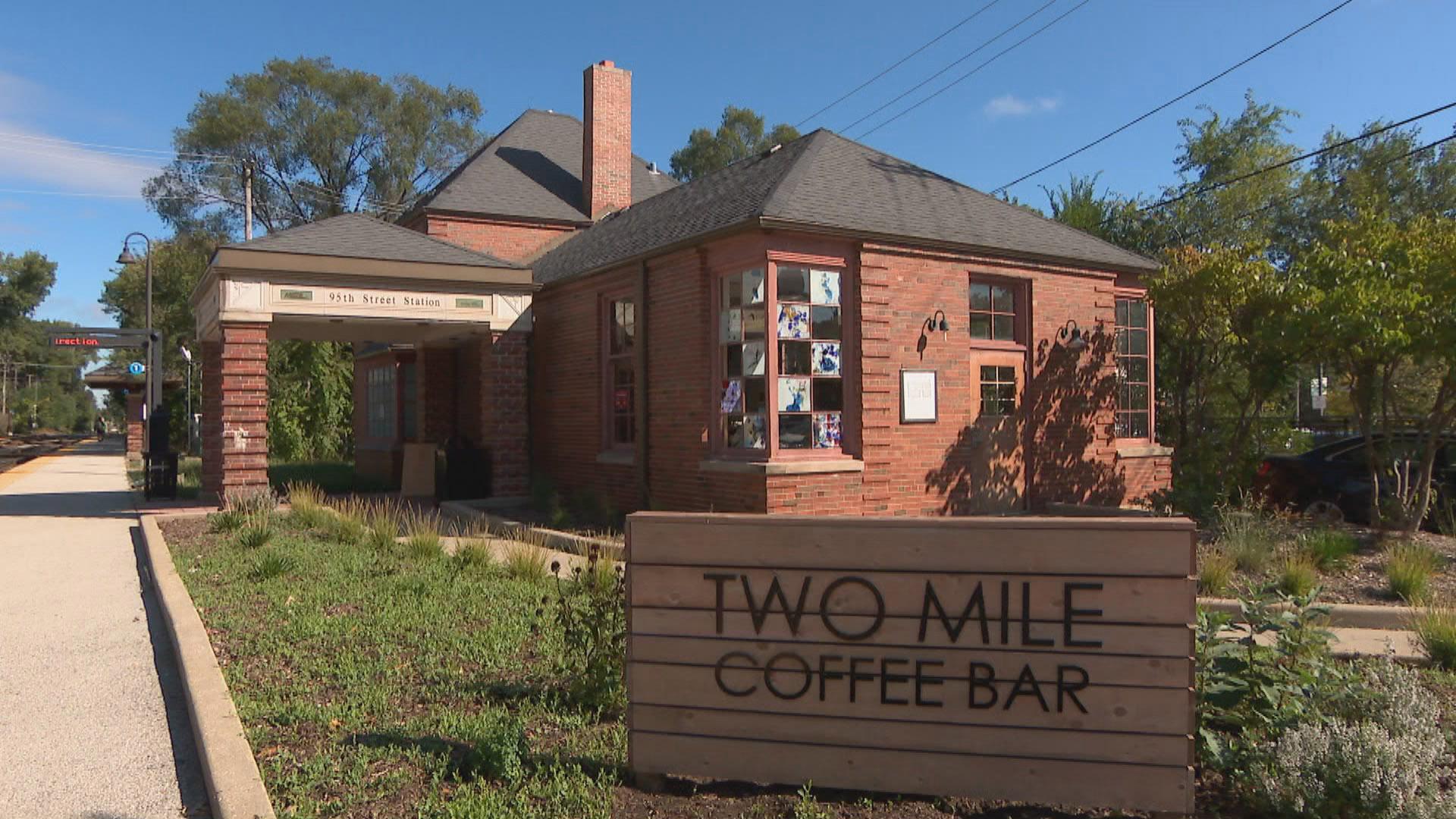 (WTTW News)
That's where artist Ann Blaas' latest project "Save Your Brain" can be found.
"You notice on the bottom they're more busy and that was because as I was making them, I couldn't concentrate," Blaas said. "I wasn't totally happy but I'm like that's what I feel. Distracted and overwhelmed, like I can't focus. Once I started though, I just got caught up in that and was like, this is exactly what I needed. I'm very grateful for this project, the people in Beverly."
With 20 participating businesses and 30 area artists, the revised "alt walk" gave a mother-daughter artist duo an opportunity to work together in a series of portraits featuring five women from different Chicago neighborhoods titled, "We're All Connected."
"Putting our faces on this board. It's like our face is a testament that we're going to uphold this message and fight for unity," Dawn Liddicoatt said. "We're all connected in this world."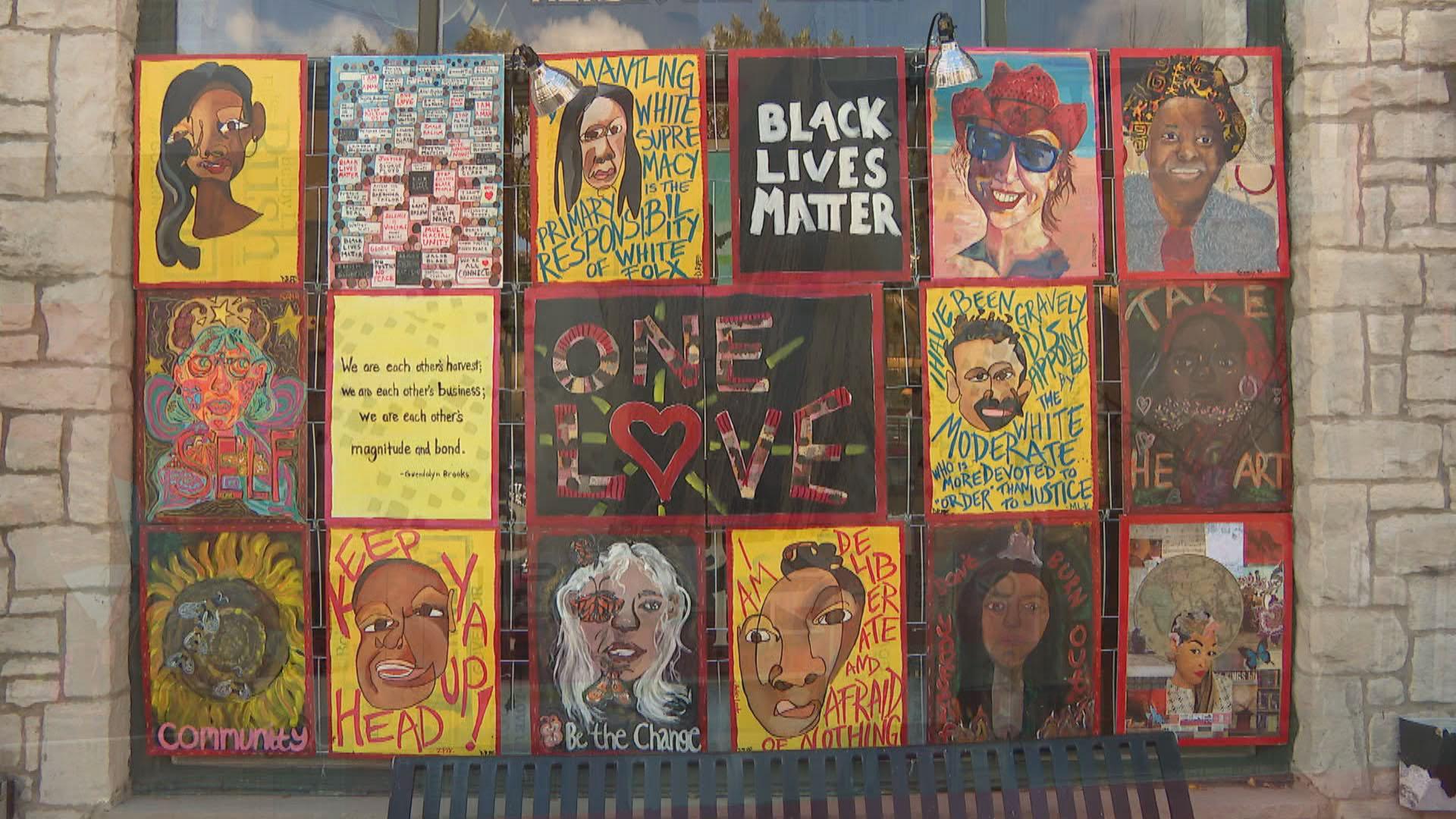 (WTTW News)
"Being raised in Beverly as a Black woman comes with certain experiences," said Liddicoatt's daughter, Dana Banks. "I choose five people from Beverly and specifically choose four Black and one white. Just knowing Beverly is a diverse area but full of latent racism, it was really important to me that Beverly sees these messages and takes responsibility." 
"Looking at art is oftentimes an easier way to receive a message that might be difficult to receive," Liddicoatt said. "People can look at that art and think about it and take what  they're getting away from it. A less confrontational way of receiving a message."
With businesses open for extended "alt walk" hours, Campbell says they're message is one of many she hopes residents are able to take away.
"A lot of people come to Chicago and don't realize there's anything further south than Hyde Park," Campbell said. "So part of it is saying we're here. We have a vibrant art scene. Creating a space where different perspectives can be seen and heard and our experience and it enriches our lives and our community."
---
More on this story
The final Beverly "Alt" Walk of the season takes place from 6-9 p.m. Thursday, but the community's "pandemograms" will be on display for the foreseeable future.
Follow Angel Idowu on Twitter: @angelidowu3
Angel Idowu is the JCS Fund of the DuPage Foundation Arts Correspondent.
---