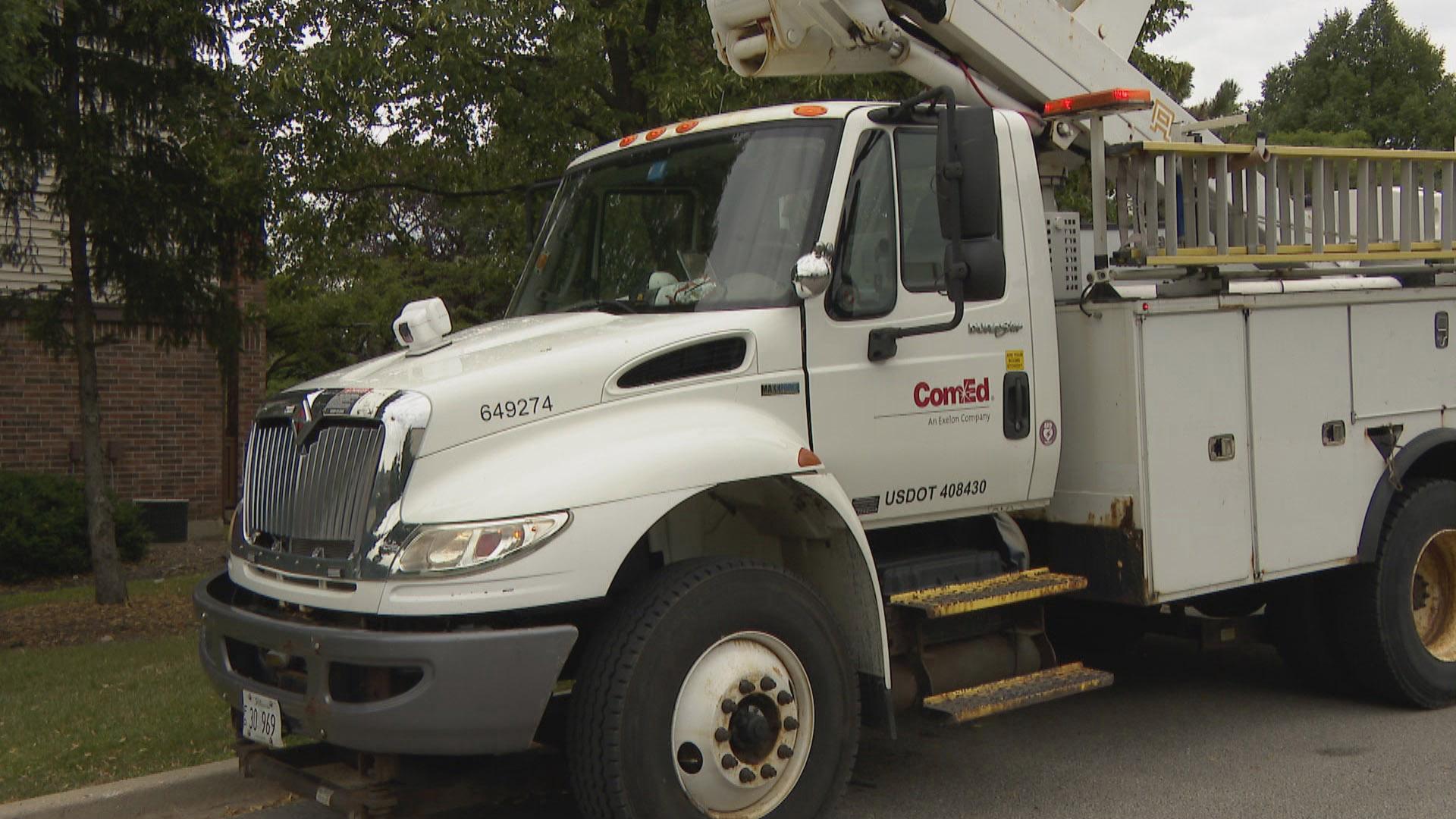 (WTTW News)
Commonwealth Edison announced Tuesday it will not shut off electricity in homes amid the coronavirus and recession — quickly meeting a key condition set by Mayor Lori Lightfoot if the utility giant is to extend its city contract.
The utility giant's announcement came as aldermen examined a study that found it would cost the city nearly $9 billion to cut ties with ComEd and form its own electric utility. That steep price tag leaves city officials little option but to extend ComEd's lucrative city contract, even after the utility giant's admission that it engaged in a yearslong bribery scheme.
David Reynolds, the commissioner of the city's Department of Assets and Information services, endorsed the recommendation from the firm that conducted the study, NewGen Strategies and Solutions, LLC, to stop efforts that could lead to the creation of a municipal utility. 
The next step in that process would be to order another study, which Reynolds said would be "very costly and time-consuming."
Ald. George Cardenas (12th Ward), the chair of the City Council's Environmental Protection and Energy Committee, also endorsed that position, likely ending efforts to create a municipal electric utility in Chicago for the foreseeable future.
Reynolds said the city would demand that any new franchise agreement with ComEd give the city the option to form its own utility at any point — even before the deal expires.
Reynolds told aldermen that Lightfoot sent CEO Joseph Dominguez a letter on Monday that made it clear that the new round of negotiations over a new agreement would consist of less "give and take" and more of ComEd simply agreeing to the city's demands.
In her letter, Lightfoot laid out her demands for an Energy and Equity Agreement, and warned Dominguez that she found his last letter, dated Aug. 20, "to be short on details of what ComEd's commitments would look like in practice."
In bolded, underlined text, Lightfoot warned that any move to restart disconnections amid the pandemic and economic catastrophe would convince her that the firm's "rhetoric … would contradict [its] actions."
But even as ComEd representatives said it would not restart disconnections until after the winter months, it warned that "costs from uncollected bills will be passed on to all customers in the form of higher rates."
To get a new contract with the city, Lightfoot demanded that ComEd present an ethics plan to the city and commit to a series of concrete steps to reach the city's goal of using 100% renewable energy by 2035. Lightfoot said ComEd must expand its use of solar-generated power and increase the number of charging stations for electric vehicles.
In addition, ComEd must stop requiring a deposit from some customers and eliminate late fees and disconnections for those who cannot pay their bills, according to Lightfoot's demands. In addition, electric utility payments should be tied to customers' financial resources, as the city does for water and sewer charges.
"This is an ambitious but achievable agenda," Lightfoot wrote. "I will be exploring all other options available to achieve these provisions and execute a new franchise agreement."
ComEd spokesperson Paul Elsberg said the utility giant was ready to get a new deal done.
"We agree with Mayor Lightfoot's prioritization of energy affordability, sustainability, equity and transparency, and we look forward to working with the Mayor's team," Elsberg said in a statement. "We readily agree with the mayor that the city's agenda is ambitious, and we welcome the chance to discuss it in detail with the city as we look to build on our progress and discuss the pillars of a new franchise agreement."
Contact Heather Cherone: @HeatherCherone | (773) 569-1863 | [email protected]
---