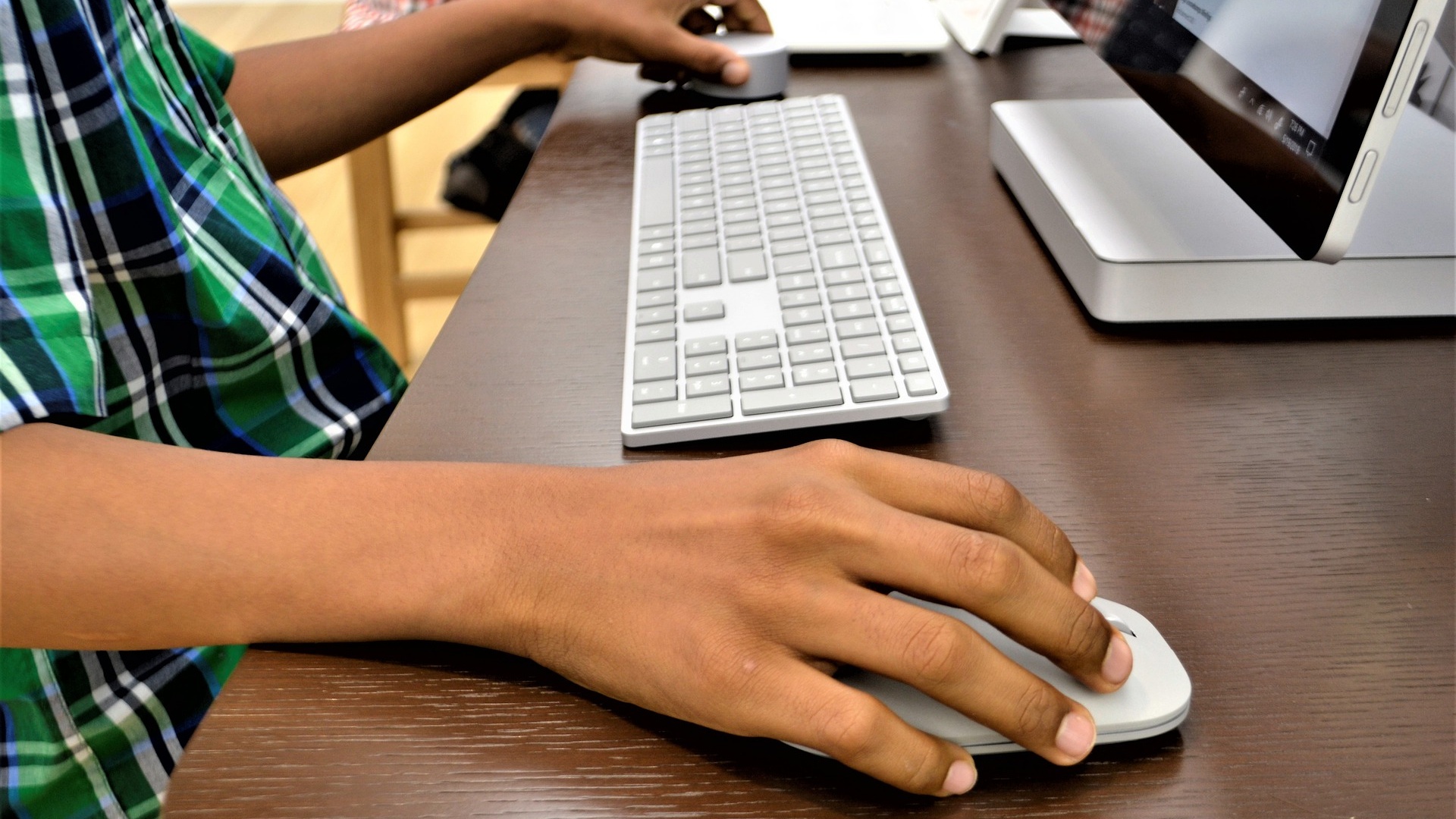 (ArtisticOperations / Pixabay)
The Chicago Teachers Union says it's too early for any final marks on remote learning just two weeks into the school year, but teachers and clinicians on Monday did offer some suggestions for how to improve it.
Union leadership and members said Chicago Public Schools needs to better tailor student schedules to reduce screen time and allow clinicians to do more work from home to limit the number of people who are in school buildings on a daily basis.
"If there's one thing that we'd like parents and the public school officials to understand is that they've got to listen to the input of the people who are trying to make this work," CTU President Jesse Sharkey said during a press conference Monday morning.
Lori Torres, an elementary school Spanish teacher, said she's dealt with struggles among not only her students, but also her own three children, all CPS students, who all have different remote learning schedules.
"I'm watching kids have struggles to stay focused … to stay awake," she said. "And parents are sitting right with them."
Torres said those issues are only exacerbated when parents aren't able to be with their children during the day.
She said children and teachers are basically having to handle a regular in-person schedule that's executed remotely. And tasks like walking her young students through writing lessons become more challenging over video because it's difficult to see each person's individual assignment.
"I am seeing kids struggle but I know that if our voices in the schools were a part of creating schedules for remote learning, it would not be so," Torres said. "At least not to this extent."
Before the school year began, CPS outlined grade-specific learning time expectations for students, split between real-time instruction with a teacher and individual activities.
Pre-K students should spend an hour each day in real-time learning and 90 minutes in individual activities, according to that rubric. Kindergarten through second grade students will split their time evenly between the two programs at 180 minutes a day each.
Third through fifth graders should spend 205 minutes a day in real-time instruction, sixth through eighth graders should be at 230 minutes per day, and high schoolers should spend 80% of each weekday in real-time instruction.
Clerks like Lucille Thompson, who works at Schurz High School, were brought back to schools for in-person work last month, particularly to help parents with registration issues before the year began.
But since then, Thompson and other clerks have still been required to be at their schools, not only to help parents, but also to answer phone calls and emails — something they say can be done just as effectively from home.
Thompson said CPS has done a good job getting personal protective equipment to some schools, but others are still lacking.
"We do want to assist the parents, we want to be there for them," she said, "but these are things that we can do safely and remotely from home, as well as some of our other duties."
Contact Matt Masterson: @ByMattMasterson | [email protected] | (773) 509-5431
---