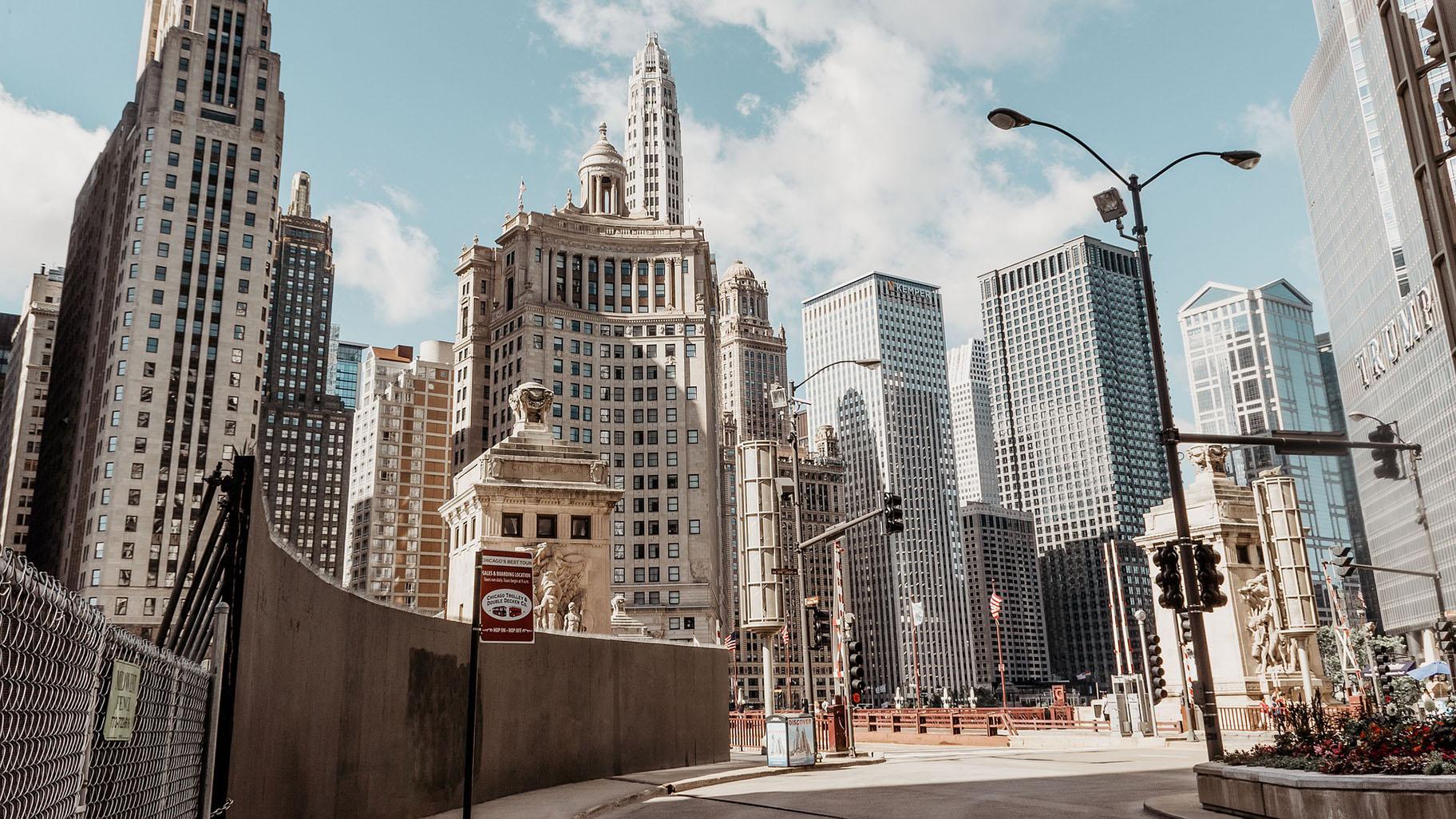 (Jürgen Polle / Pixabay)
Chicago's chief financial officer warned aldermen Monday that taxing big firms and financial transactions would not help dig the city out of a massive budget hole caused by the coronavirus pandemic.
Mayor Lori Lightfoot has said repeatedly that everything is on the table as she and her finance team work to craft a plan to fill the projected $1.2 billion shortfall in 2021 — and end 2020 in the black after the pandemic opened an $800 million gap in the current year's budget.
Lightfoot has indicated she'll consider furloughs, layoffs and the elimination of vacant positions across the city — including in the Chicago Police Department. A property tax increase is also on the list — although Lightfoot has acknowledged that would be a last resort.
But Chief Financial Officer Jennie Huang Bennett told members of the City Council's Finance Committee on Monday that several measures long favored by progressive aldermen and groups would do more to hurt than to help the city's dire financial condition.
A proposal to impose a tax on financial transactions — sometimes known as the LaSalle Street tax, because of the concentration of financial services companies along LaSalle Drive in the Loop — would likely prompt large firms to leave Chicago, Huang Bennett said.
Before the City Council could impose a tax on those transactions, state law would have to be changed to allow it. A bill introduced in 2019, which never got a vote, would impose a $1 per transaction tax.
Chicago Mercantile Exchange CEO Terry Duffy told aldermen companies would quickly relocate to avoid the tax, something made easier by the automated, electronic systems now in place.
"We're not talking about idle threats," Duffy said, reminding aldermen of the thousands of Chicago workers either employed directly or indirectly by the financial services industry. "This would put the city on a path to fiscal disaster."
Ed Tilly, the CEO of CBOE Global Markets, Inc., agreed with Duffy, and warned aldermen not to focus on a quick fix.
"There is no silver bullet," Tilly said.
Laurence Msall, the president of the Civic Federation, a budget watchdog group, warned aldermen about imposing new taxes and assuming they would fill Chicago's budget shortfall.
Because of the city's "very dire" financial situation, any new taxes imposed would have a "minimal impact" because of the high rate of unemployment, Msall said.
Huang Bennett also tossed cold water on a push to reimpose a $4-per-employee monthly tax, which she said could generate $23.5 million for the city's coffers. 
That head tax was eliminated in 2011 by former Mayor Rahm Emanuel, who said lifting it helped spur millions of dollars of economic activity in the city and prompted dozens of companies to relocate to Chicago.
Huang Bennett said reimposing that head tax would serve as a "disincentive" for firms to hire new workers, especially those who earn the city's minimum wage, which will hit $15 an hour in July 2021.
Because Chicago's unemployment rate is 12.6%, the city should be very careful about taking actions that could make companies less likely to hire new employees, Huang Bennett said.
"Now is about the worst time" to impose a head tax, Huang Bennett said.
Ald. Michelle Harris (8th Ward) said businesses "would not walk, but run out of the city" if the tax is reimposed.
"If you think we're a desert now, we'll be sand," Harris said.
At the peak of the pandemic, the unemployment rate in Chicago hit 17.5% and the city's gross domestic product dropped 10% before bouncing back to a 5% decline, Huang Bennett said.
Jack Lavin, the CEO of the Chicagoland Chamber of Commerce, said "reinstating the head tax … would be another nail in the coffin for struggling Chicago business communities."
Reimposing the tax would cost Chicago thousands of jobs, Lavin said.
In addition, Huang Bennett also cautioned aldermen not to give the green light to video gaming or sweepstakes machines in Chicago, warning that the games could have a "cannibalization" effect on revenues the city is counting on from an in-the-works casino and cost thousands of jobs.
Even though state law changed in 2009 to allow gamblers to test their luck at video poker and blackjack, former Mayor Richard M. Daley and then Emanuel refused to lift the ban on the games that had long been in place in Chicago, fearing it would cause crime and lower property values.
At the same time, illegal sweepstakes machines have proliferated in Chicago, setting up in laundromats and gas stations to exploit a loophole in the state law. 
Efforts in 2018 to convince aldermen to ban sweepstakes machines failed, and the issue faded from the spotlight until October 2019, when now-former state Rep. Luis Arroyo (D-Chicago) was charged with attempting to bribe now-former state Sen. Terry Link (D-Waukegan) to support legislation to legalize sweepstakes machines.
Arroyo, who has pleaded not guilty, lobbied city officials on behalf of sweepstakes firms.
Firms have until Oct. 21 to submit their pitch to build and operate a casino in Chicago, described by city officials as a "once-in-a-generation opportunity for new gaming and entertainment development in the heart of a major American city."
The city's share of revenue from a casino is earmarked for its police and fire pension funds.
Huang Bennett did endorse hiking a personal property lease tax on computers. The city imposes a 9% tax on most leases, but only a 7% tax on computer leases. The computer lease tax should be hiked by 2% to come in line, Huang Bennett said.
Contact Heather Cherone: @HeatherCherone | (773) 569-1863 | [email protected]
---