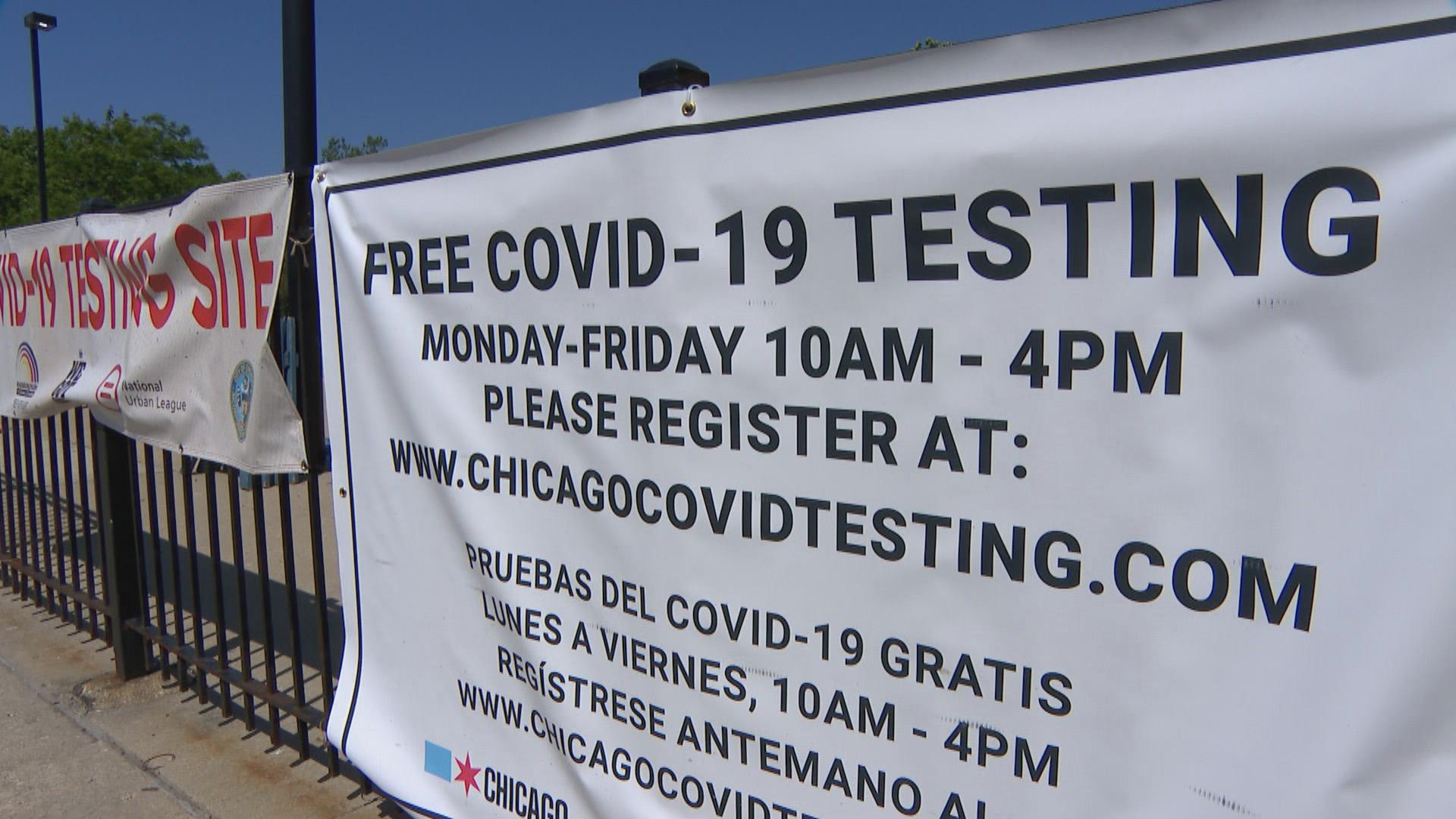 (WTTW News)
In the early days of the coronavirus pandemic, testing for the virus was extremely limited due to a lack of supplies. State and local officials have since ramped up their testing capacity and now process tens of thousands of specimens daily. 
Still, a lot of practical questions about COVID-19 testing remain, so we asked the Illinois Department of Public Health, Centers for Disease Control and Prevention and the Food and Drug Administration for answers.
---
Where can I get a test?
With nearly 300 testing locations throughout the state, you have options. Hospitals, federally qualified health centers, clinics, commercial locations, drive-thru facilities and mobile testing sites are among the places you can get a test. For a list of all of these locations, visit IDPH's website.
Who can get a test?
Anyone can be tested at state-run sites, whether or not they are experiencing symptoms of the virus.
Testing sites run by other entities may require that you have symptoms of COVID-19 in order to get tested. Other sites may require a doctor's referral or that you've had close contact with someone who has a confirmed COVID-19 infection.
When should I get a test?
Get a test if a health care provider or health department recommends it, or if you have symptoms of COVID-19, such as fever, shortness of breath or difficulty breathing, new loss of taste or smell, or a sore throat.
If you've spent more than 15 minutes within 6 feet of someone infected with COVID-19, you should be tested even if you aren't experiencing symptoms – but don't rush to get a test immediately. Instead, isolate yourself and wait four to five days after a possible exposure to get a test.
Related: 9 Steps to Take If You've Hung Out with Someone Who Has COVID-19
Do I need an appointment?
It depends where you go. State-run sites don't require appointments, but others may.
What do I need to bring to a COVID-19 test?
Bring identification, like a state license or ID, and an insurance card if you have health insurance. Some testing sites also require an appointment confirmation.
How much does a test cost?
Tests are free at state-run sites. If you have insurance, your insurance company will be billed for tests that incur a fee.
Some locations may charge a fee for a consultation prior to testing. And certain locations may tell you to check with your insurance company to see if there are any limitations on qualifications and frequency of testing.  
How is the test performed?
Most COVID-19 diagnostic tests use swabs inserted deep into the nose or the middle of the nostril by either the person themselves or a health care professional. Some tests require samples to be collected from a person's throat.
While the FDA has approved emergency use authorization for a saliva-based test developed by the University of Illinois, which is available at some colleges for students and staff, IDPH doesn't have plans at this time to provide saliva-based testing at its testing sites, though officials say that could change. 
What should I do after I get tested?
Quarantine yourself until you get your test results. If you test positive for the virus, stay home and take steps to prevent spreading the virus to others. Rest and stay hydrated. Don't leave your home except to get medical care.
Related: Here's What to Do if You Think You Have Coronavirus, Even if You're Uninsured
If you test negative for the virus, continue to take steps to prevent yourself and others from getting infected by practicing social distancing, wearing a mask and washing your hands frequently. Stay home if you have symptoms – even if you test negative. If you start to feel sick later, you may need to get tested again.
How will I get my results and how soon can I expect them?
If you go to a state-run site, expect a call in four to seven days from (888) 297-7208 with test results. Turnaround times vary for hospitals and other facilities, ranging from a few hours to days.
Contact Kristen Thometz: @kristenthometz | (773) 509-5452 |  [email protected]
---