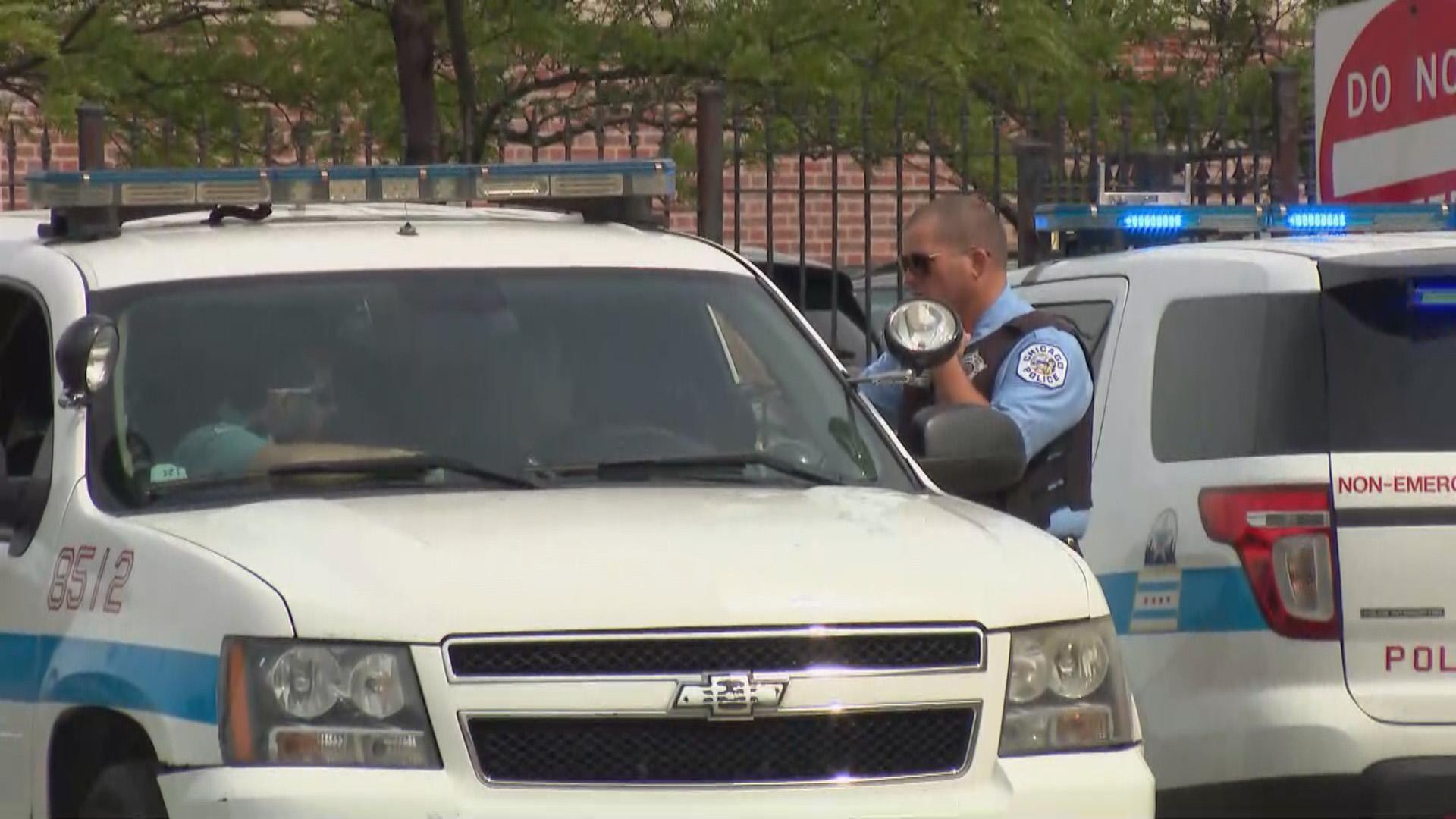 (WTTW News)
The office designed to help aldermen keep tabs on how the city spends tax dollars detailed a proposal on Thursday that would cut $55 million from the Chicago Police Department's $1.7 billion budget in 2021 to help fill Chicago's massive budget shortfall.
The recommendation is the first from Kenneth Williams, who was named to lead the City Council's Office of Financial Analysis in May after aldermen expanded the office's power in an effort to provide a counterpoint to the annual budget proposal from the mayor's office.
Williams said he went through the department's budget to find savings by cutting "perks" and things that are "nice to have, but not need to have" and identified savings equal to about 3% of the 2020 departmental budget. 
The city could save $30.5 million by cutting tuition reimbursement programs and uniform allowances for police officers and commanders and another $23.5 million by cutting quarterly payments to sergeants and to those assigned to special units, according to the proposal. Another $1 million could be saved by reducing spending on police at O'Hare and Midway airports.
However, those cuts will not be possible in 2021, since they are required by labor agreements approved by the City Council, including one approved unanimously in July, said Budget Director Susie Park.
The City Council's Office of Financial Analysis also recommended that the city require officers to carry liability insurance as a way to reduce the cost to taxpayers to settle misconduct lawsuits. That change would require a change in state law.
Before the hearing began, several Chicagoans called on the City Council to reduce the police department's budget by 75% and redirect those funds to mental health services and programs designed to reduce crime and violence through social service programs. 
However, that would require deep cuts to the number of police officers, since 89% of the department's budget is made up of personnel costs, Park said.
The city's 2020 budget sets aside $82 million to cover the cost of settling lawsuits filed against police officers, and the city is on track to spend that much this year, Park said.
Mayor Lori Lightfoot has vowed to reduce those costs by reforming the department and better managing the city's exposure to lawsuits.
However, the Chicago Police Department has already exhausted its overtime budget of $95 million. The final price tag is likely to be approximately $140 million — because of costs incurred during the pandemic and during the anti-police brutality protests that touched off a wave of unrest and looting.
Otherwise, overtime spending would have been on budget, Park said.
There is also no evidence that a wave of retirements is about to swamp the police department, as union officials have warned. So far this year, there have been 464 retirements — as compared with 431 retirements by this time in 2019, Park said. In all, 539 officers retired from the department in 2019, she said.
The debate, which lasted for more than three and a half hours, was the first skirmish in what promises to be an intense battle over the city's budget shortfall — and the spending plan for the police department.
Several aldermen said they favored changes to the way officers respond to calls for help from those suffering from mental health crises, and wanted the city to rethink how it funds violence prevention measures.
Deputy Mayor Susan Lee, who oversees public safety, said a plan to have social workers respond along with or instead of officers on calls involving those experiencing a mental health crisis is under discussion, and could be introduced as part of the budget process, which starts in earnest next month.
Contact Heather Cherone: @HeatherCherone | (773) 569-1863 | [email protected]
---