Matt Sparapani and Alison Newberry weren't planning to be in Chicago this summer. But like many of us, these Chicago teachers had to rethink their plans.
"We usually have big summer plans," said Newberry, a technology teacher at Bell School. "Being teachers, we have the summer off and so this year we were going to go to Vancouver Island and do one of the classic hikes of the world, the West Coast Trail."
"And then do some more backpacking in the western United States, in Idaho and the Wind River Range in Wyoming," added Sparapani, who teaches Latin, Greek and ancient history at St. Ignatius High School.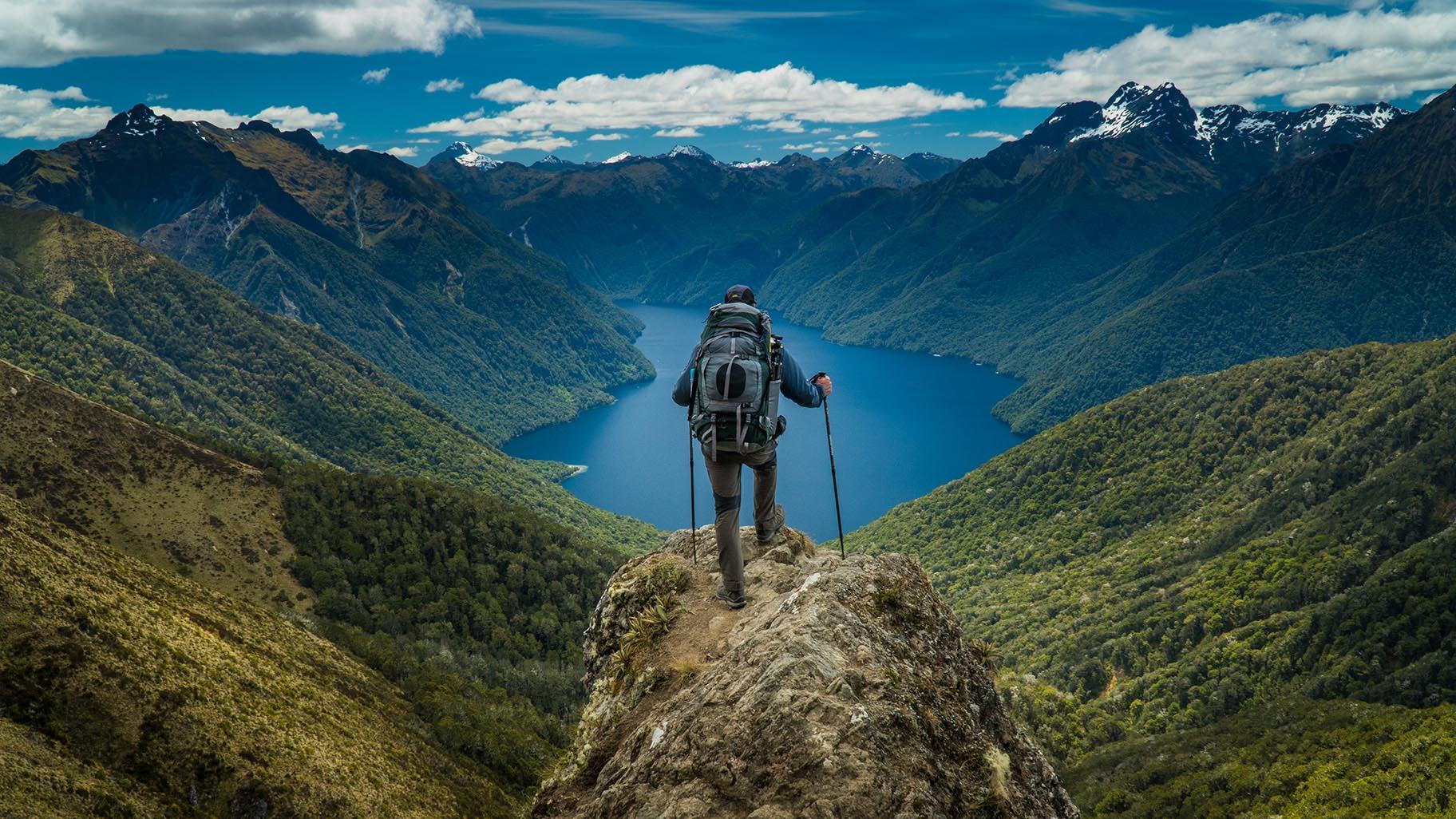 Kepler Track, South Island, New Zealand (Courtesy of Alison Newberry and Matt Sparapani)
For the last 12 years, Newberry and Sparapani have used their summers off to take on some of the greatest hikes in the world. They've backpacked all over the United States and in Europe, South American, Africa and Asia. They're both accomplished photographers and keep a detailed and photo-filled blog of their adventures. They've also written a book about hiking photography. 
This year, however, they've been forced by the pandemic to stay closer to home — and it's changed their opinion about what Chicago has to offer when it comes to nature.
"We used to kind of bemoan the fact that we lived in Chicago," admitted Newberry. "We really live for the summer when we could get away and go to these exotic places that were so beautiful where there was great wildlife."
"It was a place to get away from," she said with a laugh. 
In the past they've used local forest preserves primarily as places to train for their big adventures. But as soon as the shutdown came and they realized their plans were changing, they started to explore.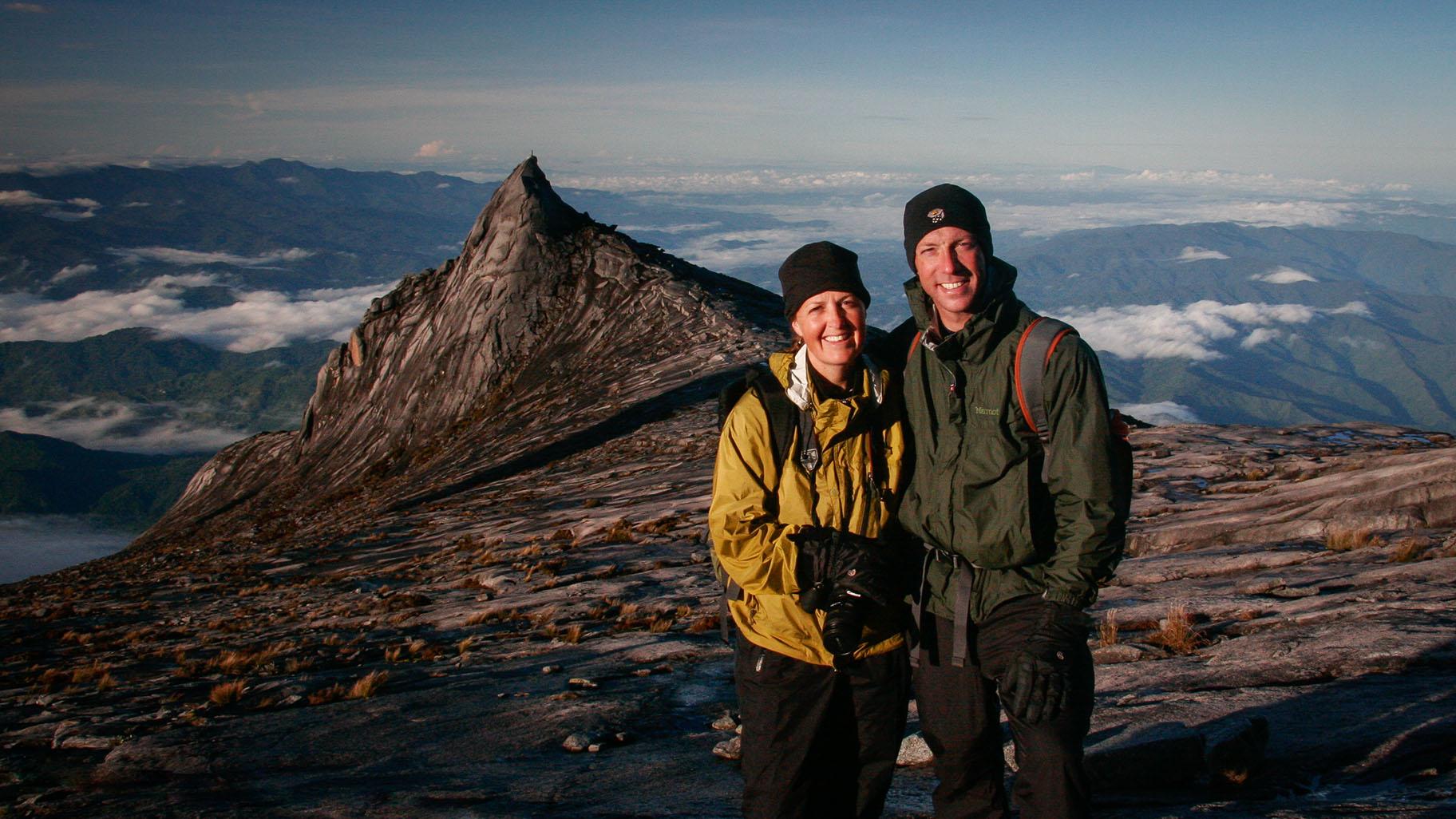 Alison Newberry and Matt Sparapani in Mount Kinabalu, Borneo. (Courtesy of Alison Newberry and Matt Sparapani)
"Like everybody, we got a little cabin fever and wanted to get outside and thought, well, let's go to one of our local forest preserves," said Sparapani.
But they didn't stop at one.
Since March, the couple has visited more than 60 natural areas in the Chicago region.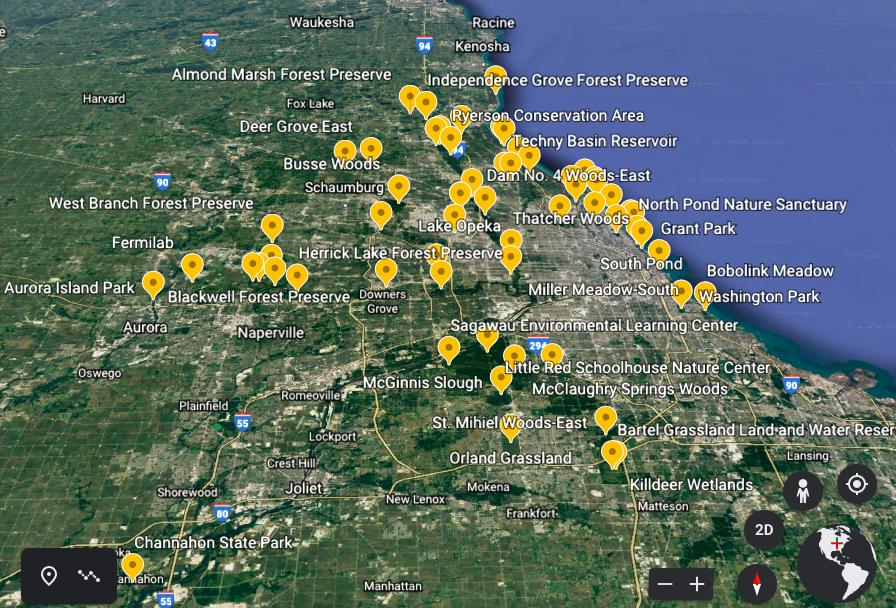 Interactive: Click the map to learn about each of the 60 natural areas Matt Sparapani and Alison Newberry visited.
"We didn't set out with the idea that we were going to try and tackle dozens of forest preserves," said Sparapani, "but we went out almost every morning and every afternoon when we were done with work."  
"We're a little nutty," Newberry chimed in.
I caught up with them at the Middlefork Savanna Forest Preserve in Lake County where they were photographing kingfishers, cedar waxwings and other birds. 
As avid birders, they have always appreciated Chicago as a birding destination, and they live close to the world renowned Montrose Point Bird Sanctuary on the lakefront. But sticking around all summer has allowed them to photograph 173 species, a personal record.  
While the couple almost always brings their cameras on local outings, they occasionally put the gear back in the car. 
"You know, it's not all about the birding," said Newberry. "Usually we'll pick a place where we hope that we'll see birds in the morning or in the late afternoon. and then we'll combine it with some other activity, like hiking or biking and we even have a canoe." In fact, the one adventure they did have out of town this year was in the Boundary Waters Canoe Area Wilderness, a one-day drive away in northern Minnesota. 
"There's no better place than the Boundary Waters for social distancing," said Newberry with a wry smile.
---