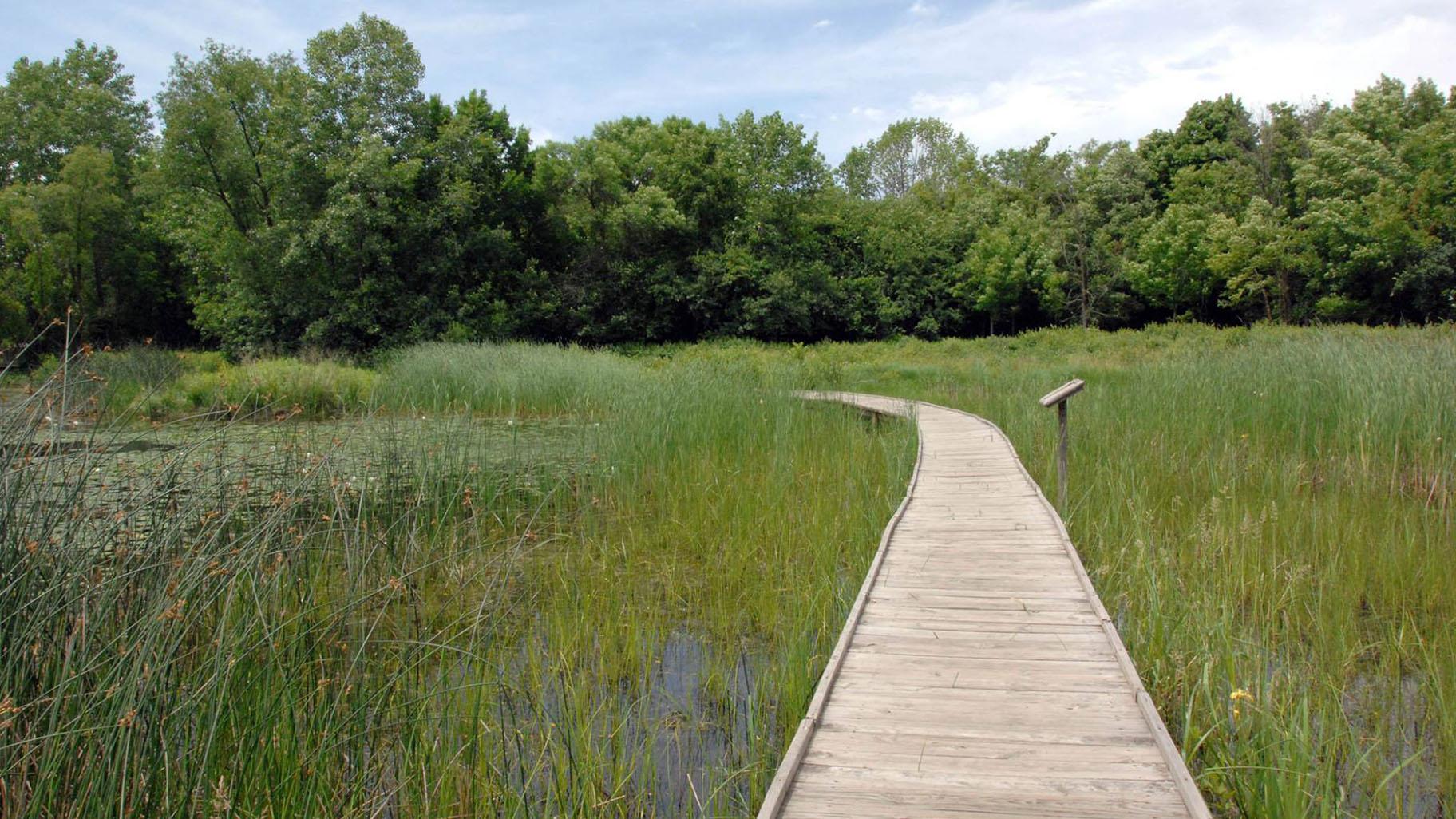 (North Park Village Nature Center / Facebook)
In a win for nature lovers and fans of open space, the Chicago City Council voted on Wednesday to keep 100-plus acres in North Park protected from development, permanently.
"This is a big deal," said Ald. Samantha Nugent (39th Ward), who sponsored the ordinance preserving North Park Village and its Nature Center in perpetuity. "It's the final step to protect this land forever."
The grounds, at roughly Peterson Avenue and Pulaski Road, formerly housed a tuberculosis sanitarium, which closed in 1974, setting off a decadelong fight between City Hall and community members over the future of the site. At one point, a developer was eyeballing the land for a mall. (Read Ben Joravsky's "Against All Odds" in the Chicago Reader for a definitive account of the political machinations involved.)
Finally, in 1989, parties brokered a deal for a 75-year conservation easement, which essentially transferred property rights for a significant portion of the grounds from the city to the conservation organization Openlands. But community members never felt easy, knowing the easement had an expiration date. 
As of Wednesday's council vote, that easement has been amended and is now permanent.
In a statement, Openlands said: "This is a momentous decision in that it marks the first permanent conservation easement held by a land trust over City of Chicago natural land and park space. The easement ensures that the existing nature center, community garden, and trails through beautiful restored woods, savannas, prairie and wetlands, will be there for generations to come."
The story of North Park Village is proof that the little guy occasionally triumphs over influential opposition, said Sylvia Asllani, vice president of the North River Commission, representing North Park Village and the Peterson Park Improvement Association.
"North Park Village would not have become the dynamic community asset it is today without the persistent and powerful organizing of community members and preservationists," she said.
Today, North Park Village encompasses not only the Nature Center, but also 600 units of affordable senior housing, Peterson Park, and Northside Learning Center.
According to a statement from the North River Commission, future hoped-for improvements include the reuse of a shuttered city of Chicago health center, rehabilitation of the North Park Village Apartments, renovation of the North Park Village Nature Center, use of the shuttered chapel building, and restoration and reuse of the historic power plant and maintenance facilities on site.
In other City Council news: Funds were approved for the long-delayed development of DuSable Park, which has been stalled for more than 30 years. City Council OK'd an ordinance directing $5 million in Open Space Impact Fees to the 3.4-acre park, located directly east of Lake Shore Drive between the mouth of the Chicago River and the Ogden Slip.
Contact Patty Wetli: @pattywetli | (773) 509-5623 |  [email protected]