For years, Pak Ngurah traveled the world with a professional dance troupe from Indonesia before landing in Chicago.
"Because we have like 15,000 islands in Indonesia, he's learned the different sections of the country and has compiled so many dances and has worked with him throughout the years," said Chika Kertayuda. "It's his trade, it's his craft."
Pak's daughter Chika said he grew up in Bali, where he learned a number of Balinese dances. He's taken everything he learned to teach free classes and perform with the Indonesian Dance of Illinois, where Chika and her older sister also perform.
"Culture is very important for the kids," Pak Ngurah said.
"It's very important to keep the culture alive," Chika Kertayuda. "So my dad has been trying to incorporate everything he knows into knowledge for everyone else."
For Ngurah, it's important that everyone utilize art for self-expression, especially now with limited outlets due to the pandemic.
"If you want it, then it can happen," Chika Kertayuda said. "Everyone has the ability to express themselves through art. We do music, we do dancing, and there's other forms of art, and everyone has it within themselves. It's just a matter of finding out what you want to do and do it from within."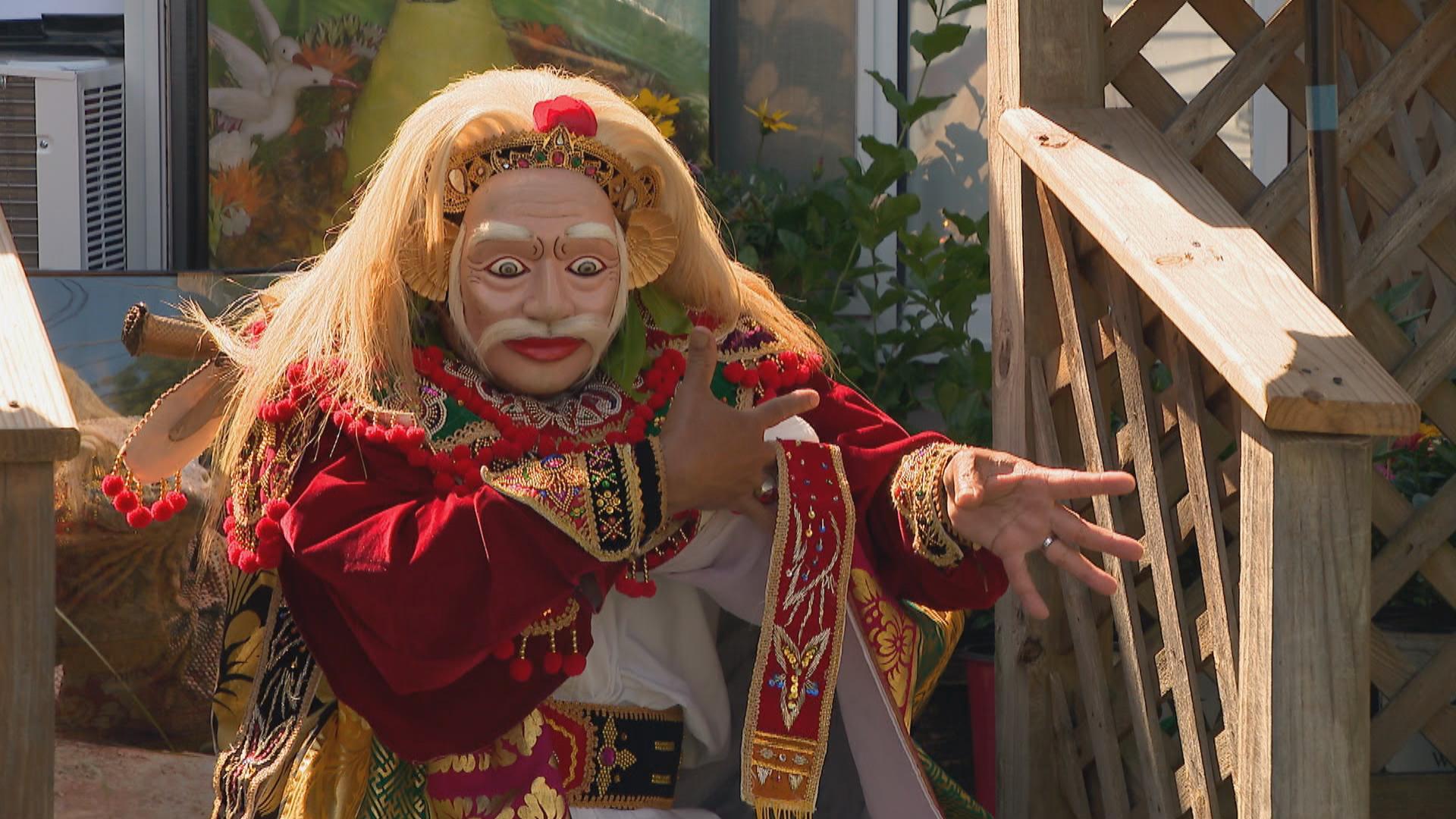 I attempted to play the Indonesian instrument, the gamelan, for the first time with one of his students.
"So for him to like he was doing with you, just bring someone in and be so encouraging with teaching is his culture," Augustan Esterhammer-Fic said. "For me, that was what first attracted me to it and then seeing how deep the music for that culture goes."
My introduction to Ngurah's culture didn't end with the gamelan. I also learned a traditional Balinese dance, and then performed with Kertayuda, as Ngurah and Esterhammer-Fic played the gamelan. It only took one afternoon for me to understand Ngurah's sense of community.
"Giving other people the opportunity to learn something new in a place that's open to enjoy it," Chika Kertayuda said. "He still wants to teach. He's such an entertainer that it won't stop."
Ngurah and the Indonesian dancers of Illinois' next virtual show will be Sept. 16.
Follow Angel Idowu on Twitter: @angelidowu3
Angel Idowu is the JCS Fund of the DuPage Foundation Arts Correspondent.
---