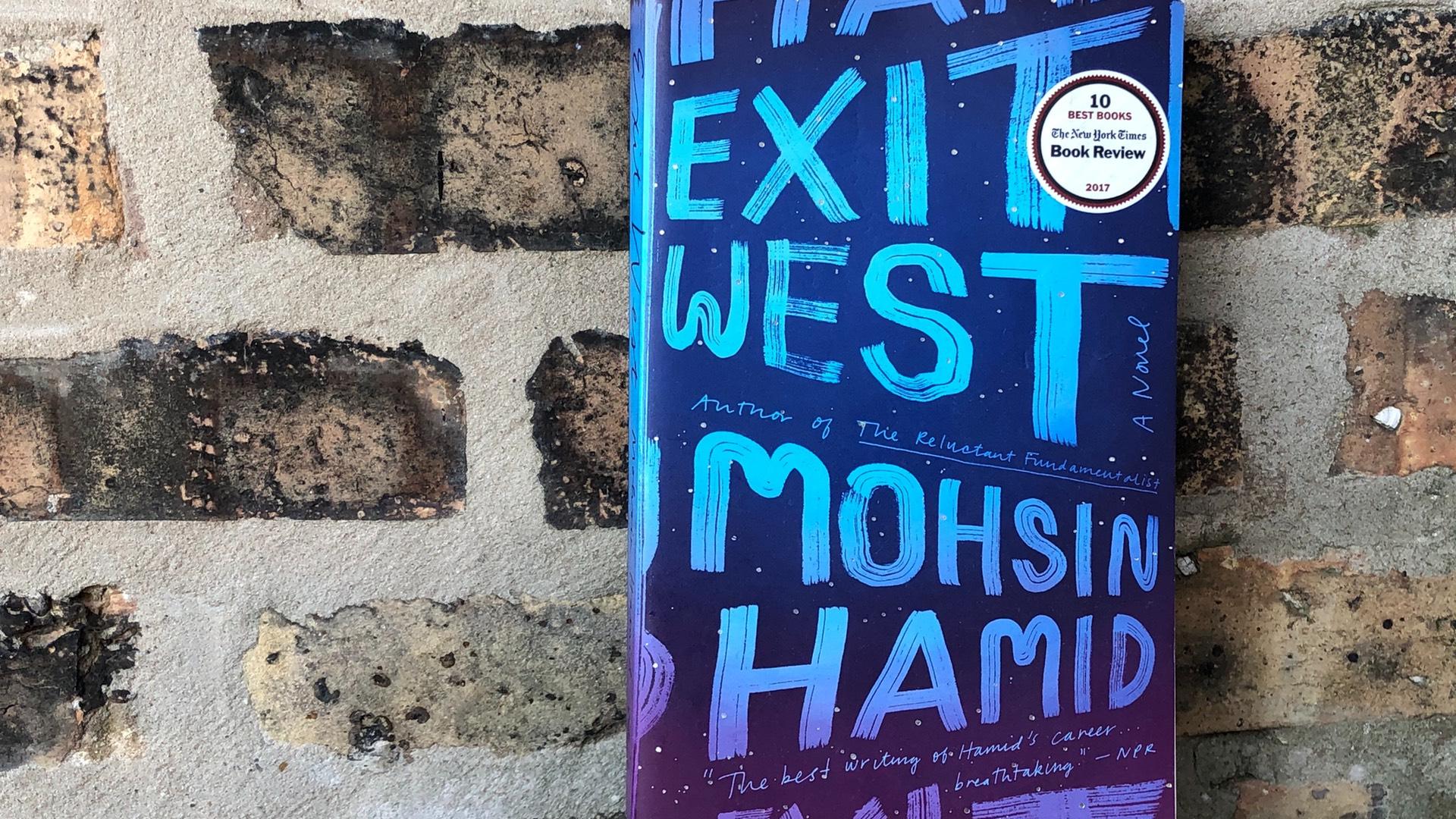 (Patty Wetli / WTTW News)
The Chicago Public Library announced Wednesday the selection of "Exit West" as 2020's One Book, One Chicago, as well as a season-long slate of programming centered on the theme of "Beyond Borders."
In Mohsin Hamid's 2017 novel, migration between countries is as simple as stepping through a door, but the challenge of creating a new home in a foreign, often unwelcoming, land remains as difficult and complicated as ever.
In choosing the Pakistani-born author's tale of magical realism for citywide discussion, the library aims to spark thought-provoking conversations about borders, identities, refuge and family.
"Exit West" tells the story of Saeed and Nadia, a young couple falling in love against a backdrop of civil war in an unnamed country, which they ultimately flee through the aforementioned mysterious doors. One Book, One Chicago will dive into issues around immigration, identity, and how our society perceives and constructs borders between ourselves and others, Chicago Public Library officials said in a statement.
Given the restrictions still in place due to the coronavirus pandemic, events and programs tied to One Book, One Chicago will be digital, including Hamid's keynote Q&A on Dec. 3.
"Chicago is a city of migrants, one of the great gathering places of people from all over the world, reflected in its communities, its music, its food and of course its literature," Hamid said in a statement, "I look forward to participating in the city's ongoing conversations about storytelling, migration and the meanings of home."
Migration, Hamid said in a recent interview, is what humans do, and rather than treating migrants as a threat or the "other," the process should be viewed more like an adoption, "the forging of a new family where previously there wasn't one. To succeed, it requires effort from both sides. But above all, it requires a spirit of building something new, something better, and building it together."
Programming for this year's selection includes path to citizenship workshops, events celebrating the journeys of cultures that have influenced Chicago, and a web TV series, "Chicago Neighborhoods Beyond Borders," with urbanologist Max Grinnell that explores how immigration and migration have affected 10 city neighborhoods. Find the complete guide to One Book, One Chicago on the library's website.
Contact Patty Wetli: @pattywetli | (773) 509-5623 |  [email protected]
---