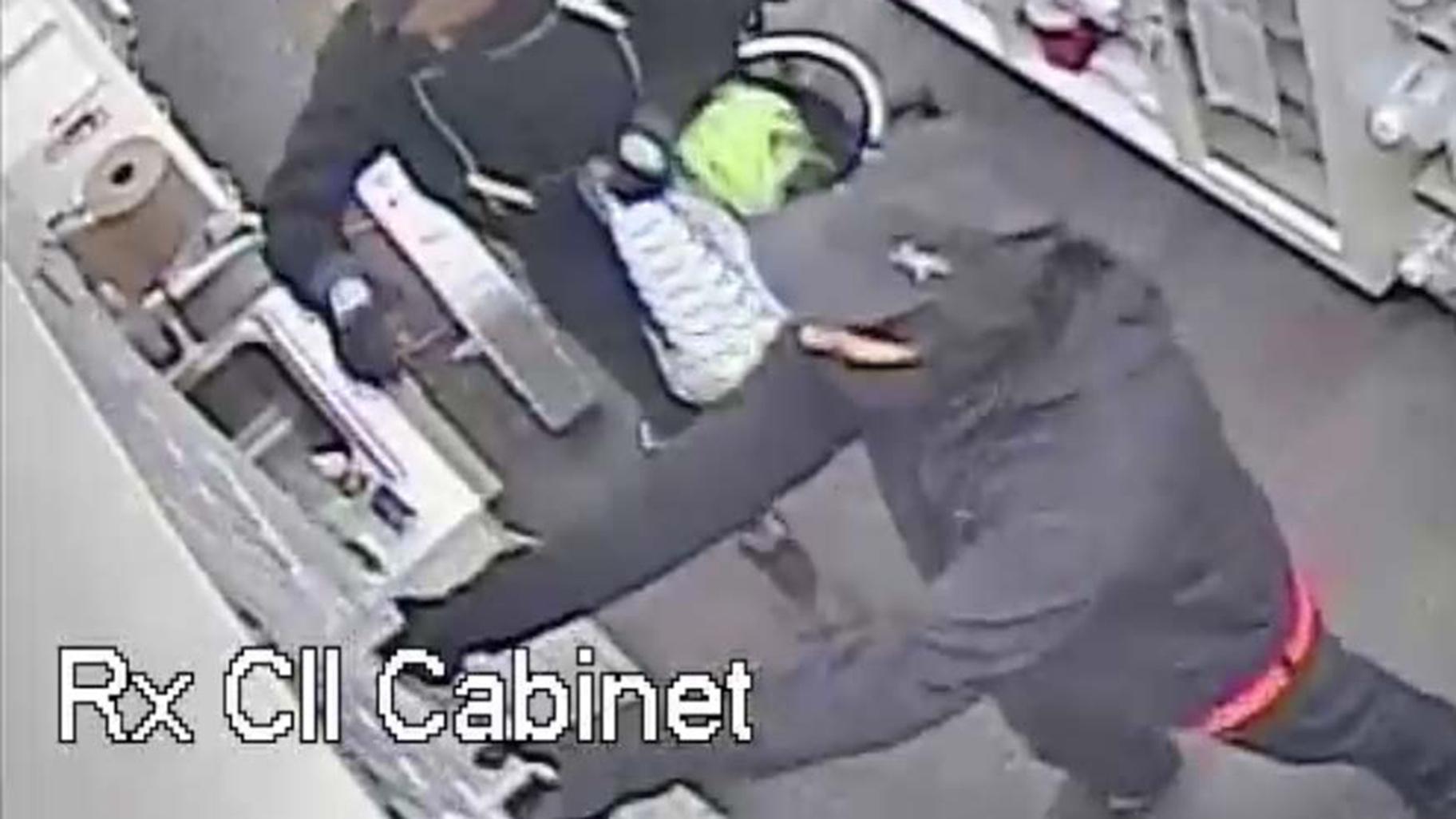 A photo taken from surveillance footage by the U.S. attorney's office shows a man identified by authorities as William Lorenz at a Walgreens store on May 31, 2020. (U.S. attorney's office)
Two Chicago men will face federal charges that they looted three Northwest Side pharmacies on May 31 during the protests triggered by the death of George Floyd.
William Lorenz, 40, and Ivan Bermudez, 42, have each been charged with one count of conspiracy to commit burglary involving a controlled substance, according to an announcement from the U.S. Attorney's Office for the Northern District of Illinois.  
The charges come as more than 100 federal agents sent to Chicago by President Donald Trump work to crack down on surging violent crime and gun violence.
Mayor Lori Lightfoot has demanded that local and federal prosecutors bring serious charges against those arrested for looting.
If convicted, Lorenz and Bermudez could each face a maximum of 10 years in prison.
The men are accused of burglarizing three Walgreens pharmacies in Logan Square, Old Irving Park and Humboldt Park on May 31, according to the U.S. attorney's office.
At the Old Irving Park Walgreens, Lorenz attempted to break into a pharmacy locker that contained controlled substances, but was unable to gain access, according to the complaint filed by federal officials.
"Anyone involved in destructive behavior in Chicago — such as looting a pharmacy for controlled substances — should know that federal law enforcement could be coming for you," said John Lausch, the U.S. attorney for the Northern District of Illinois.
Contact Heather Cherone: @HeatherCherone | (773) 569-1863 | [email protected]
---