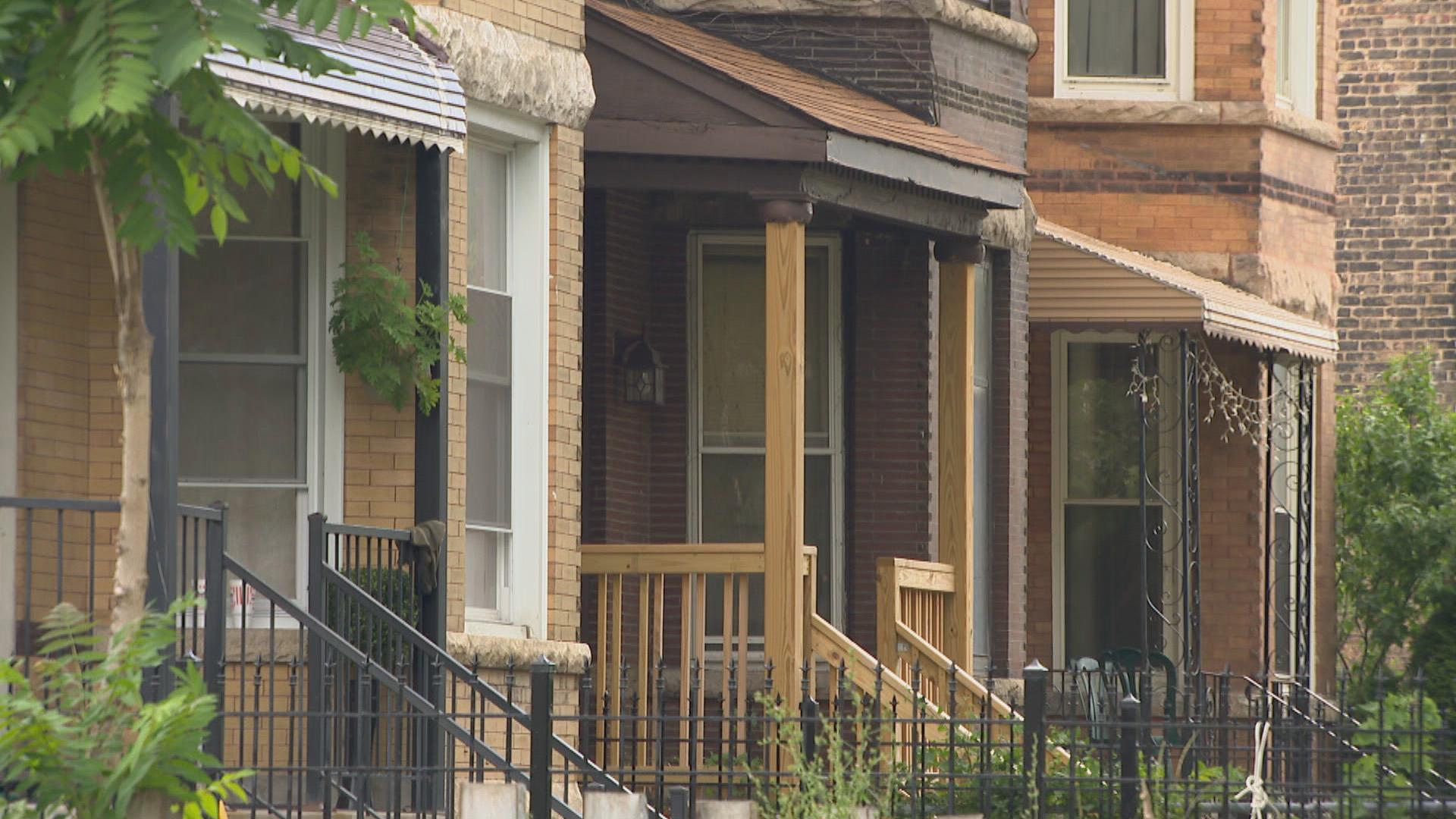 (WTTW News)
Aldermen advanced a measure on Tuesday that is designed to tighten regulations on Chicago's home-sharing industry and includes a ban on short-term rentals that last only one night in an effort to block huge parties that have become a regular nuisance in some neighborhoods.
While Chicago led the nation in regulating home-sharing platforms like Airbnb in 2016, the rules on the books are now "outdated" and have "tied our hands," Business Affairs and Consumer Protection Commissioner Rosa Escareño told aldermen.
The Committee on License and Consumer Protection Committee voted unanimously Tuesday to endorse the measure, which was revised significantly from the measure introduced by Mayor Lori Lightfoot in July. 
A final vote is scheduled for Sept. 9.
Airbnb policy adviser Rachel DeLevie-Orey objected to the ban on single-night stays as "unfair and without merit" and called it a "blunt instrument" that will cost Chicagoans who rent homes on the platform $4.9 million in annual revenue.
The ban on single-night stays in homes and apartments rented on home-sharing platforms is already in place as part of the city's efforts to stop the spread of the coronavirus on the orders of Dr. Allison Arwady, the commissioner of the Chicago Department of Public Health, and Chicago police Superintendent David Brown. Arwady and Brown could lift the ban, according to the proposed ordinance.
City officials began working to revise the city's home-sharing ordinance in March, when they held one of the last in-person hearings in the City Council Chambers at City Hall before the pandemic hit.
There are more than 8,800 shared housing units licensed by the city to be rented through Airbnb and HomeAway, Chicago officials said. 
The proposal calls for the city to reduce the current flat registration fee of $10,000 to $7,500 for platforms that list between 500 and 999 units and $5,000 for those that list fewer than 500 units. Platforms with 1,000 or more units would pay a $10,000 registration fee, according to the proposal. Each unit listed also triggers a $60 annual fee.
Property owners would have to pay an annual license fee of $125 per unit to rent their property on the platforms, up from the current fee of $60, according to the proposal.
Under the revised rules, hosts will not be allowed to list their apartments or homes on a licensed home-sharing platform until the city approves their license.
The current rules allow units to be rented for weeks or even months during the registration and appeals process, Escareño said.
In addition, the city will also require property owners who list their units for rent on home-sharing platforms to submit registration information directly to the city, rather than to the home-sharing platform firms, which now send that data to the city every two weeks.
That will make it easier for city officials to hold property owners accountable for loud parties or other nuisances, Escareño said. Property owners can lose their license after a single "egregious" incident at a rental property or two complaints within a year.
Owners could face fines ranging between $5,000 and $10,000 if their property is used for drug trafficking, prostitution, "gang-related activity" or a party, according to the proposed changes.
Lincoln Park Ald. Michele Smith (43rd Ward), whose Lakefront ward is a magnet for home-sharing platforms, called the revised law "not perfect" but a "compromise" she supports.
Smith and downtown Ald. Brendan Reilly (42nd Ward) want only homes and apartments occupied by their owners to be eligible to be listed on home-sharing platforms in Chicago, to ban short-term rentals of investment properties that are often owned by large corporations or people who do not live in the neighborhood.
Nevertheless, Reilly said he supported the measure. "It is a big step in the right direction," Reilly said.
The 2017 law requires HomeAway and Airbnb to pay an additional 4% tax. That revenue is earmarked for homelessness services. The city's ordinance also caps the number of units in large buildings that can be rented out.
In 2018, aldermen revised the law to add an additional 2% tax to home-sharing transactions to fund services for people experiencing domestic violence.
Ald. Marty Quinn (13th Ward) has banned home-sharing from all but a handful of precincts in his Southwest Side ward by collecting petitions. Neighboring Alds. Patrick Daley Thompson (11th Ward) and Silvana Tabares (23th Ward) have also banned new home-sharing rentals in several precincts of their wards. A separate measure to ban home-sharing in two precincts of the 23rd Ward also advanced Tuesday.
The revised ordinance expands the areas of the city where residents can petition city officials to ban new home-sharing units in areas of the city where two-flats and townhouses as well as small and medium-sized apartment buildings are permitted to be built.
Contact Heather Cherone: @HeatherCherone | (773) 569-1863 | [email protected]
---