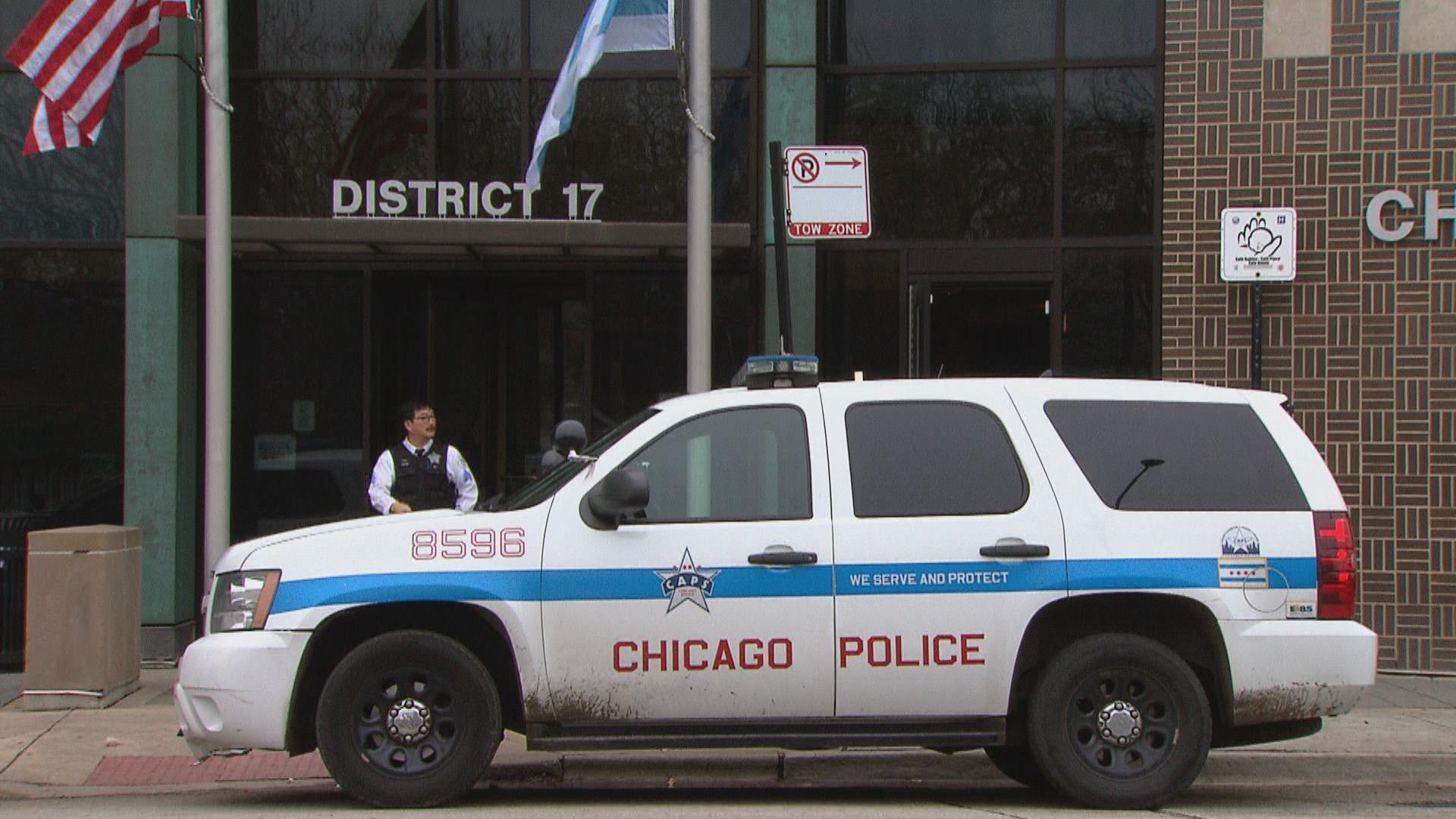 (WTTW News)
More than 16 months ago, Inspector General Joseph Ferguson blasted the databases used by the Chicago Police Department to track gang members as riddled with errors and ripe for abuse by federal immigration agents.
But despite those findings, which boosted calls from activists and progressive leaders for the databases to be abolished, the City Council ignored calls from both Ferguson and 20 aldermen to hold hearings on the issue, allowing the flawed databases to remain active and available to hundreds of law enforcement agencies.
The Chicago Police Department has until Friday to respond to Ferguson's request for information as his office compiles a follow-up audit, Deputy Inspector General for Public Safety Deborah Witzburg told aldermen Monday.
Witzburg said there was no timetable for its release.
Mayor Lori Lightfoot's 2019 campaign platform promised to replace the existing databases "and impose strict guidelines for operating and maintaining any replacement database so it only includes intelligence collected from real, credible police investigations and is regularly audited to make sure that the information remains relevant and credible."
Lightfoot has not fulfilled that promise, although she moved in July 2019 to permanently block agents for the Immigration and Customs Enforcement Agency from accessing the database amid a rash of threats from President Donald Trump to conduct raids in Chicago and other cities nationwide in an effort to deport undocumented immigrants.
In addition, Lightfoot has resisted calls for the city to abolish the databases entirely, saying there are "legitimate" reasons for the police department to maintain a list of gang members, Lightfoot said.
Ald. Harry Osterman (48th Ward) urged Witzburg to work as quickly as possible on the follow-up audit.
"Time is of the essence," Osterman said.
Approximately 95% of the at least 134,242 Chicagoans listed as gang members by the Chicago Police Department are Black or Latino, Ferguson's April 2019 audit found. Individuals can be entered into the database when they admit to gang affiliation, wear or use gang emblems, tattoos, hand signals or other symbols, or are identified by an officer "with special intelligence" on gangs.
More than 500 external agencies had access to the department's gang databases in 2019, according to the audit. 
Aldermen urged Witzburg to include in the follow-up audit information about how the database was used by school resource officers and Chicago Public Schools officials.
Lightfoot announced Wednesday that officers assigned to patrol Chicago schools would no longer be permitted to enter students into the database.
That new restriction raised questions among several aldermen and progressive groups, since representatives of the Chicago Public Schools responded to Ferguson's audit by telling the news media that the district did not use the database or add students to its contents.
After Ferguson's audit, Chicago Police officials proposed creating a new system, dubbed the Criminal Enterprise Database that they touted as a "single, unified system" that would only include "updated and vetted" information and provide an opportunity for individuals listed to be notified and allowed to appeal their designation.
Ferguson said those proposed changes did not go far enough, and Lightfoot blocked its creation after she took office, calling it a "nonstarter" since it would rely on inaccurate and incomplete data.
Since then, the databases — which have been renamed — have been in limbo, Witzburg acknowledged.
Witzburg's office was created in 2017, as part of reforms ordered in the wake of the outrage that erupted when a dashcam video was released that showed a Chicago police officer firing 16 shots at Laquan McDonald, a Black teenager, killing him.
City law requires the chairman of the City Council's Public Safety Committee to hold a hearing on public safety audits when formally requested by any three members of the City Council. 
Even though 20 aldermen signed on to that request, no hearing on the gang database has ever taken place in a City Council committee.
Twice in recent months City Council committees have held hours-long subject-matter hearings on audits completed by Ferguson's office, bolstering hopes of progressives that the City Council is poised to take a more aggressive oversight role when it comes to the operations of the city's agencies and departments under the control of Lightfoot.
Ferguson's third four-year term in office is set to expire in May 2021.
A similar, but more limited, gang database used by Cook County law enforcement officials was scrapped in 2019, and the Board of Commissioners also passed an ordinance to ensure its destruction and prohibit further data-sharing and participation in external databases.
Two men have sued the Chicago Police Department alleging that federal officials targeted them for deportation because they were listed in the police database as gang members.
Contact Heather Cherone: @HeatherCherone | (773) 569-1863 | [email protected]
---