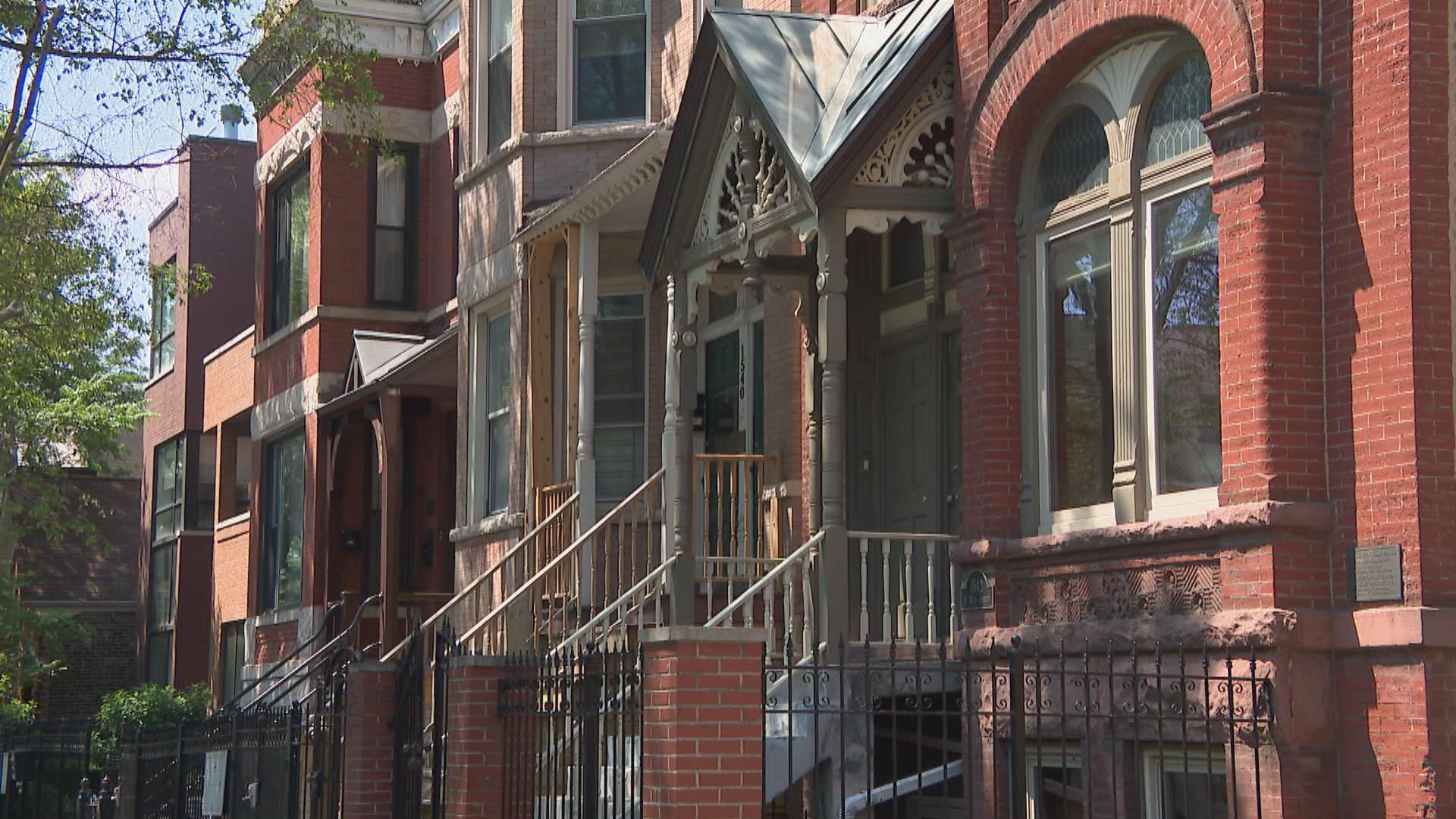 A residential street in Wicker Park in Chicago. (WTTW News)
Gov. J.B. Pritzker will extend Illinois' ban on evictions for another month, as warnings of a tsunami of looming evictions grow louder.
The ban is now set to expire Sept. 22, according to Pritzker spokesperson Jordan Abudayyeh.
Originally, the ban was set to expire July 31, two months after Pritzker lifted the stay-at-home order designed to stop the spread of the coronavirus pandemic. But the governor ordered a three-week extension that was to last until Saturday to allow state officials time to set up a program to distribute more than $300 million in help to landlords and tenants struggling to make ends meet.
However, Pritzker moved to extend the ban again amid warnings that tens of thousands of Illinois residents could be evicted before they could get a grant from the state, which have not yet been awarded.
Cook County Sheriff Tom Dart, whose department is responsible for enforcing all evictions in Cook County, urged Pritzker to extend the ban.
"Obviously, it would be incredibly harmful to proceed with evictions when these funds are on their way to rescue so many tenants and landlords," Dart wrote in a letter to Pritzker.
Renters have until noon on Aug. 28 to apply for $5,000 state grants, while landlords have until Aug. 30 to complete their portion of the application, according to officials. 
More than 750,000 Illinoisans lost power as a result of the strong derecho that swept across northern Illinois on Aug. 10, prompting state officials to extend the application period.
Those who need help paying their mortgages can apply between Aug. 24 and Sept. 4, officials said.
Those $5,000 grants would be paid directly to landlords on behalf of tenants, and to loan companies for property owners, officials said.
The program is designed to help 30,000 renters in Illinois, officials said.
Chicagoans who lost their jobs or found their paychecks scaled back because of the coronavirus pandemic are protected from evictions for an additional two months after the state's ban ends under a measure approved in June by the Chicago City Council.
Applications for $5,000 grants from the city's $33 million rental assistance grant program were due Monday.
The deadline for suburban Cook County residents to apply for $4,500 grants from the county's $20 million fund is Aug. 24.
To be eligible for the grant, tenants must have fallen behind on rent in March, and certify that they lost income because of the coronavirus pandemic, officials said. The grant can be used to pay back missed rent, and cover rent payments through Dec. 31, according to officials. 
Landlords that receive a grant payment must agree not to evict the tenant through the end of the year, officials said.
As part of the state's budget for the 2021 fiscal year, state lawmakers earmarked $396 million in federal funds designed to help the state cover the cost of responding to the coronavirus pandemic for housing assistance.
A bill backed by progressive Democrats in the Illinois House that proposed canceling rent and mortgage payments statewide for 180 days failed to advance, and the additional assistance funds were included as part of a compromise during a four-day emergency session.
Contact Heather Cherone: @HeatherCherone | (773) 569-1863 | [email protected]
---