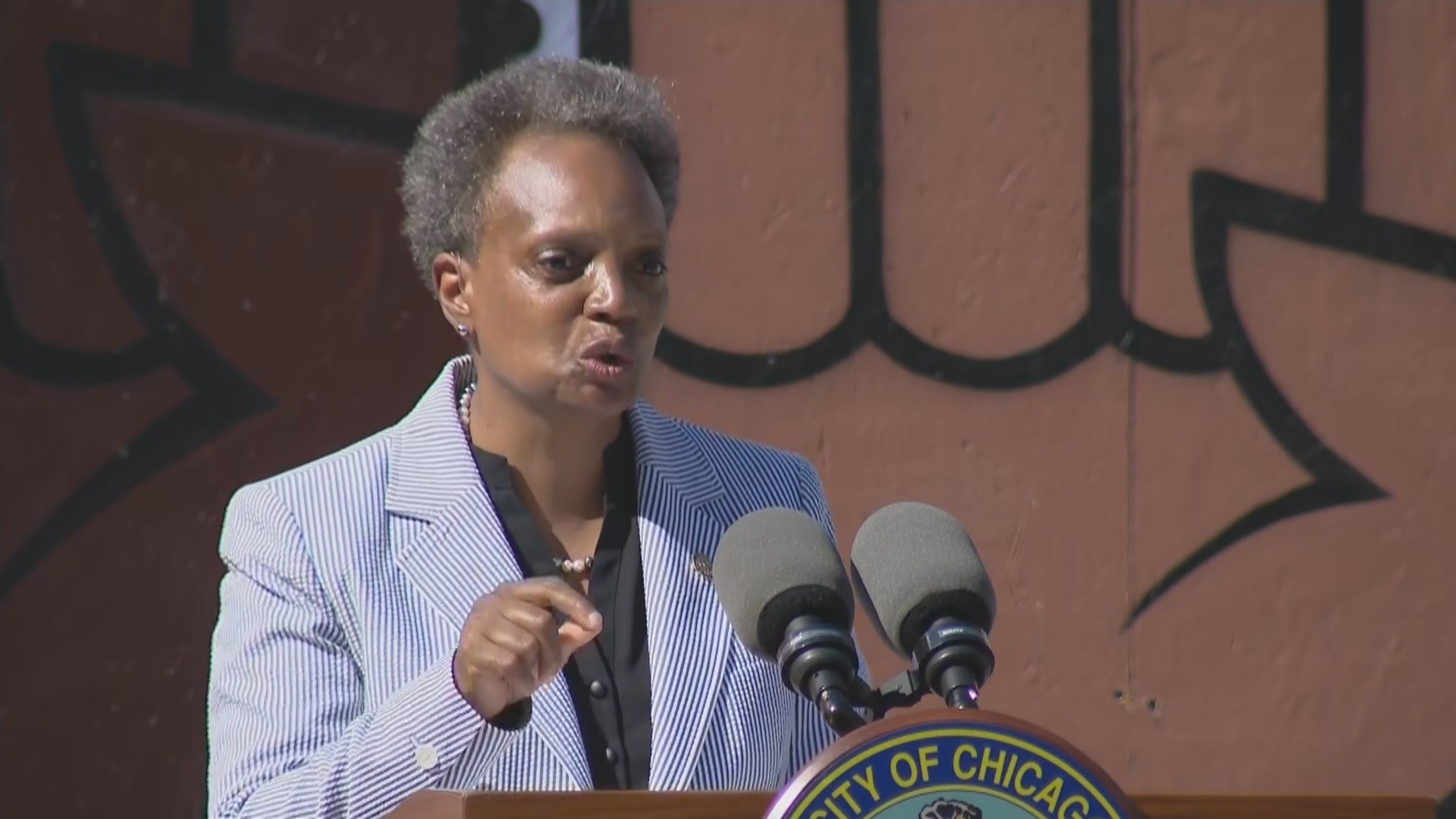 Mayor Lori Lightfoot urges Chicagoans to complete the 2020 census during a Wednesday, July 29, 2020 press conference at the DuSable Museum in Hyde Park. (WTTW News)
Mayor Lori Lightfoot and Chicago Department of Public Health Commissioner Dr. Allison Arwady have tested negative for the coronavirus after appearing at a Wednesday news conference alongside Ald. Michael Scott, Jr. (24th Ward), who would announce approximately 24 hours later that he had been diagnosed with the virus.
Scott said in a statement that he is not experiencing any symptoms and would isolate himself, as required by Chicago Department of Public Health orders.
Neither Lightfoot nor Arwady will quarantine themselves because they "didn't have close contact with the alderman and everyone was wearing masks," said Andrew Buchanan, a spokesperson for the Chicago Department of Public Health.
The chair of the City Council's Education Committee, Scott, joined Lightfoot, Arwady and Chicago Public Schools CEO Janice Jackson Wednesday morning to announce that Chicago schools would not reopen for in-person classes on Sept. 8.
The father of three-school age children, Scott said they were "very excited about the hybrid model," which would have had them attending classes at their schools two days a week. But Scott said he was concerned.
"As a parent, I was really scared to send my child back to school," Scott said.
Scott said he took a test for the coronavirus as part of the Bike the Boulevard event that took place in his West Side ward on July 31.
The mayor's press conference room as well as other parts of City Hall where Scott was will be deep cleaned, officials said.
A spokesperson for CPS did not respond to a question from WTTW News about whether Jackson had been tested for the coronavirus.
Gov. J.B. Pritzker said Friday morning at an unrelated news conference that he called Scott after the news of his diagnosis was announced to wish him well. Scott is doing well, Pritzker said.
Scott is the second Chicago alderman to be diagnosed with the coronavirus. In July, Ald. Carrie Austin (34th Ward) said she had been suffering from the virus. Austin has not attended a City Council meeting since May.
Contact Heather Cherone: @HeatherCherone | (773) 569-1863 | [email protected]
---